Overview
In the last few years, we have seen the rapid and competitive growth of e-commerce platforms. The number of service providers increases rapidly, but the battle between the "big guys" still revolves around a few prominent platforms.
Shopify and BigCommerce are two of the eCommerce platforms with a large share of the market. In addition to the current plans for different customers, both also offer more advanced service packages, directly aimed at business customers. Since they started, Shopify Plus vs BigCommerce Enterprise has created a strong rivalry between these two eCommerce platforms.
Shopify Plus and BigCommerce Enterprise are specifically designed with enterprise-class brands in mind, with the volume of transactions on eCommerce platforms ranging from large to very large. The platform is focused on providing value to customers through every customization on the sales page that can be completely tailored to the brand's wishes. What's more, the advanced support functions built into the package will help complete your sales process and grow your brand.
If you are still deciding between Shopify Plus vs BigCommerce Enterprise, the objective perspective from this article will help you.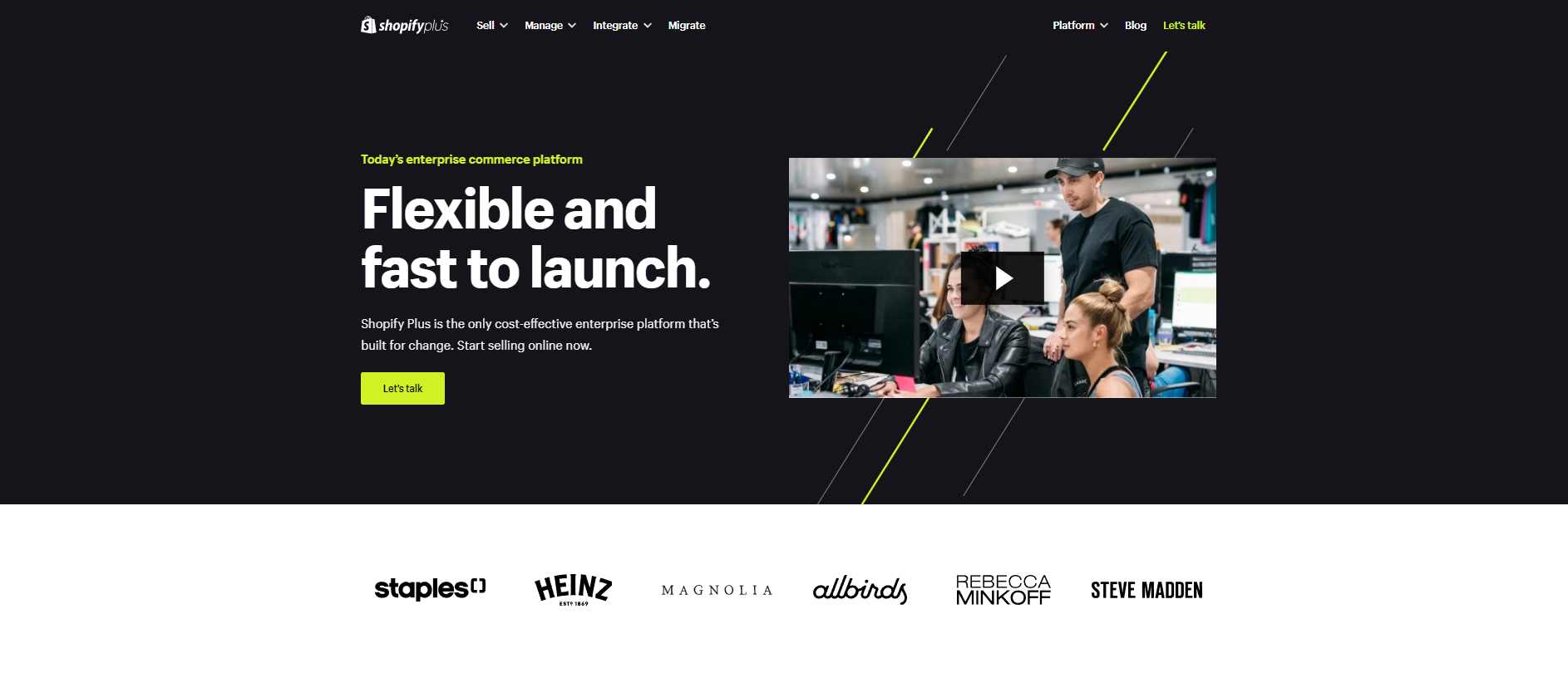 Shopify Plus has grown with the rapid growth of the Shopify e-commerce platform in recent years. It is getting more and more trust from top brands in the world.
After the cooperation with a series of big brands such as Tesla, Nestle, Budweiser,… and most recently, Kylie Cosmetics. This has become a driving force for Shopify Plus's growing reputation.
With its powerful sales ecosystem available, Shopify Plus is confident to be one of the leading SaaS-based eCommerce platform providers today. It stands out more from providing a platform for B2C eCommerce businesses but has good support for both B2B and B2C businesses.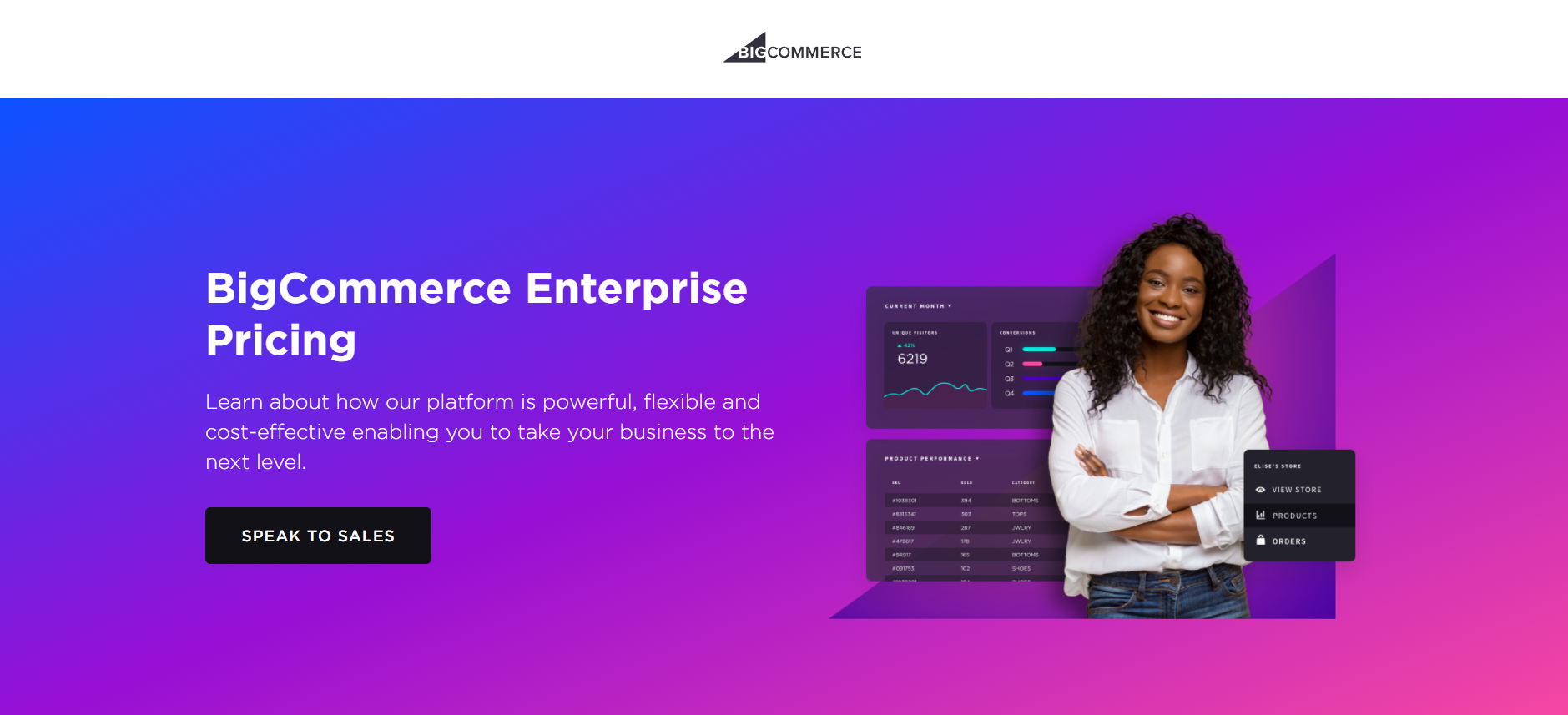 BigCommerce Enterprise develops itself towards an open and user-friendly platform. The platform empowers its users more in development tasks and custom changes.
It's also more open to third-party service providers for feature customizations or whatever customizations the users want. BigCommerce has an open ecosystem of technology partners that provide solutions to the problems their customers face.
BigCommerce has stood out for offering an eCommerce platform in the B2B space. This is an area of their rapid growth. With the development of BigCommerce Enterprise, keeping this strength, the platform penetrates deeper into the B2C market.
Pricing
Both Shopify Plus and BigCommerce Enterprise platforms are customized product packages that are tailored to the needs and size of the business. Therefore, they do not have a fixed and exact public price.
The cost all depends on what you want to add to the service and what these two eCommerce platforms can offer you. However, the starting price and some subjective opinions about the cost of Shopify Plus vs BigCommerce Enterprise from their users can also be considered as a reference.
Shopify Plus
With Shopify Plus, the starting price announced from Shopify is $2,000. You should be aware that this is only the initial cost and does not include any additional costs or fees that vary according to your requirements.
For more complex, higher-volume business structures,… these costs will be discussed between the two parties and added dynamically.
Shopify Plus users can create additional online stores to sell in different currencies and languages. Naturally, this also creates an additional cost of $250 per sub-store per month.
BigCommerce Enterprise
BigCommerce Enterprise offers an upgraded eCommerce platform with an initial cost of about $1,500 all the way up to dozens of times more. Rates tend to increase with the average order value and the average number of orders you need to process each month.
Interestingly enough, in the introduction of its Enterprise products, BigCommerce often claims they have "better" prices than Shopify. BigCommerce Enterprise offers many essential standard functions in its package. It can also be seen as a reason the cost level drops as customers spend less to expand the platform.
B2B Features
Shopify Plus
Enhance the VIP buyer experience
Shopify Plus gives your B2B customers the best buying experience they deserve. Personalize each order by providing the service customers expect. Create custom pages designed specifically for customer inquiries, consultations, and purchases.
Reduce operating costs
This eCommerce platform helps in automating the communication process with B2B customers. The sales page is capable of bulk pricing according to established information. It saves store owners time by being able to automatically set discounts and pricing based on quantity.
Optimize store management
Shopify Plus manages your B2B orders, inventory, and customers in one place. You can control the entire order activity, purchase process, and customer information in the simplest way.
BigCommerce Enterprise
Empower sales teams
BigCommerce Enterprise increases speed and reduces wait times per transaction with more empowering sales reps. Like Shopify Plus, this eCommerce site has the ability for sales reps to create custom quotes and discounts to support the store owner's business.
Decrease friction in the path to purchase
It offers advanced payment options, allowing customers to buy their way. BigCommerce Enterprise has many customer support features to minimize the problems they may face when making a purchasing decision.
Tailor the customer experience
BigCommerce Enterprise focuses on meeting the needs of B2B customers to attract new buyers, build loyalty, and keep customers coming back to the store.
Support & Community
When choosing an eCommerce plan with a large number of monthly orders like Shopify Plus vs BigCommerce Enterprise, users will get more advanced support from the providers. The problems you encounter will usually be answered directly in the shortest time.
However, the reviews of the product and the platform in the general community are also something to be concerned about.
Shopify Plus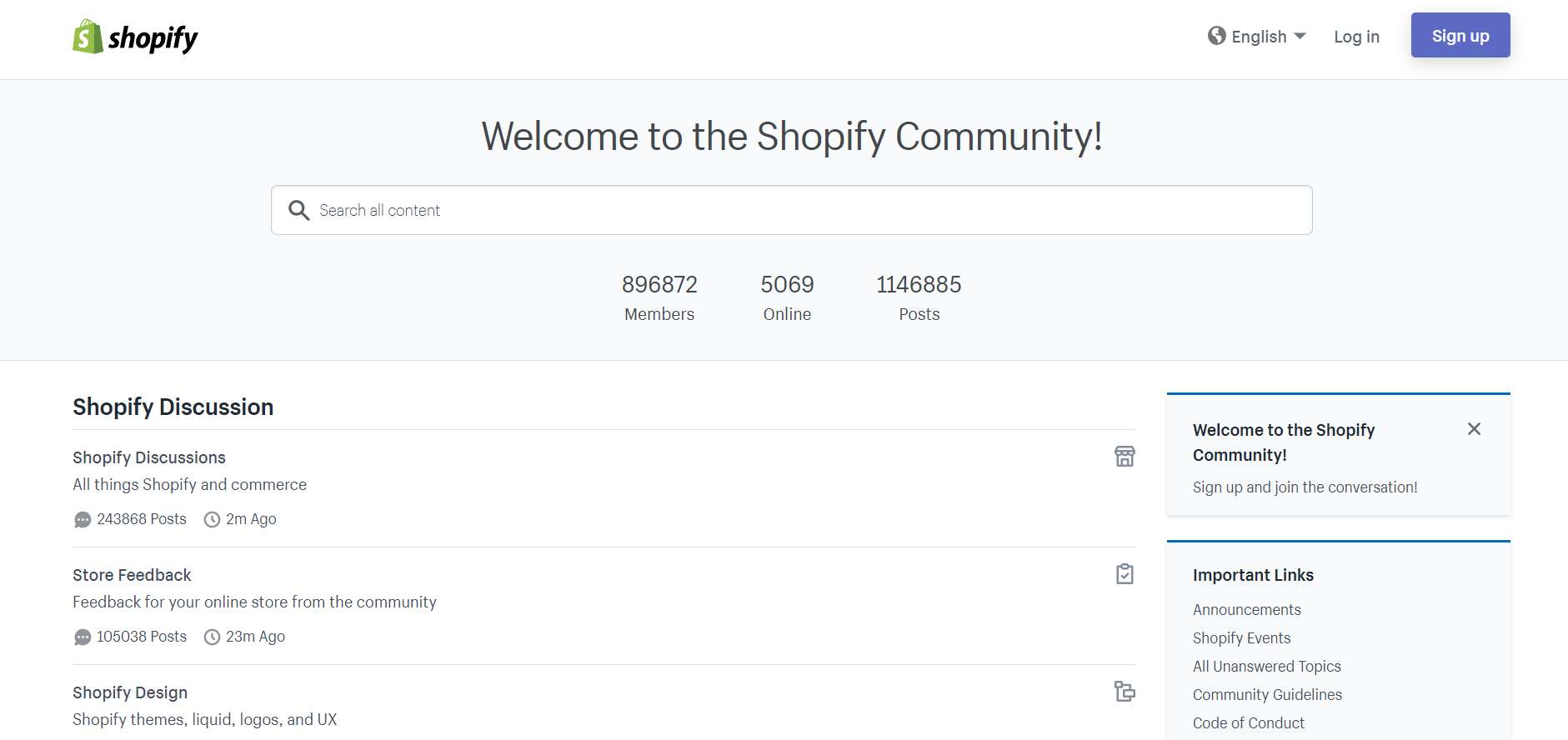 Shopify has successfully built its own user community called Shopify Community. This is one of the largest and active online communities. Shopify Community so far has nearly 900,000 members and more than 1,000,000 posts about Shopify issues.
This is a huge strength as they provide users with a place to exchange, share and update the latest information about Shopify as well as Shopify Plus. Most of the issues that users share on this community get answers and support from Shopify's official admins.
BigCommerce Enterprise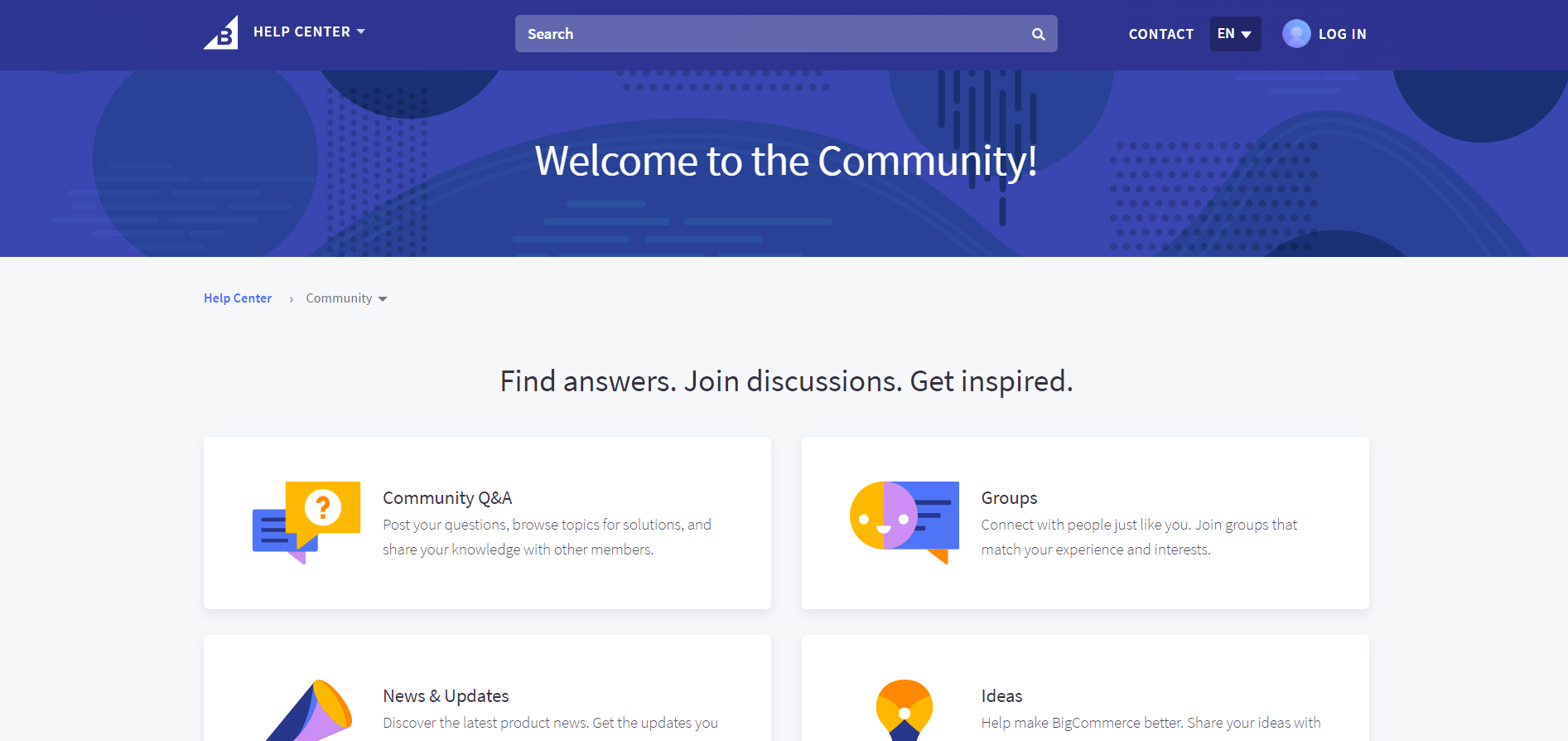 BigCommerce Community also focuses on discussing user problems in using this eCommerce platform. It has a smaller membership than Shopify Plus, with over 130,000 members.
BigCommerce Community brings many high-quality, reference, and learning posts to users. It also gets support and prompt responses from BigCommerce.
Apps & Extensions
Shopify Plus
With the support from Shopify, Shopify Plus has its own app store with thousands of the best applications to support business sales. This is a point that helps Shopify Plus to be rated higher than BigCommerce Enterprise.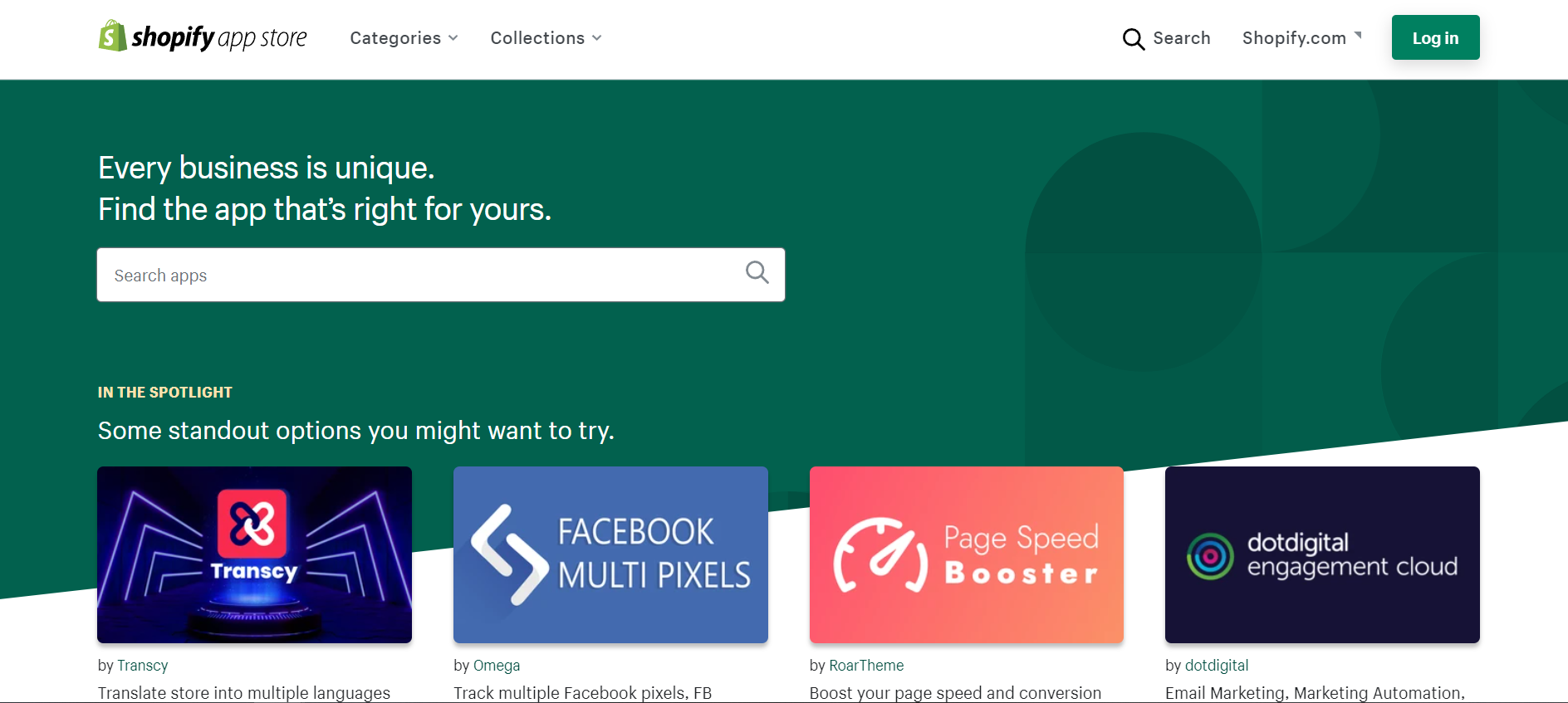 Shopify App Store provides most of what users need in-store building, sales – marketing, store design, sourcing,… You just need to choose the apps that best suit your store to get started. use. Most of the apps are offered for free or have a trial version so that store owners can experience the features before making a choice.
See also: What are The Best Apps for Shopify Stores?
BigCommerce Enterprise
Not bringing a huge application store like Shopify, BigCommerce has a different development direction in expanding the utility and providing an optimal experience for users. Over 90% of the BigCommerce platform is exposed to API. You can extend the platform to do what you need.
BigCommerce Enterprise allows users to easily connect to other systems than Shopify Plus. Users have the freedom to run multiple stores simultaneously across different front-end solutions.
Payment Gateways
Shopify Plus
Shopify Plus has its own payment gateway called Shopify Payments. With this payment gateway, customers can simplify the payment gateway setup on their eCommerce site. It also offers multiple payment options for its buyers and of course is a perfect fit for Shopify stores.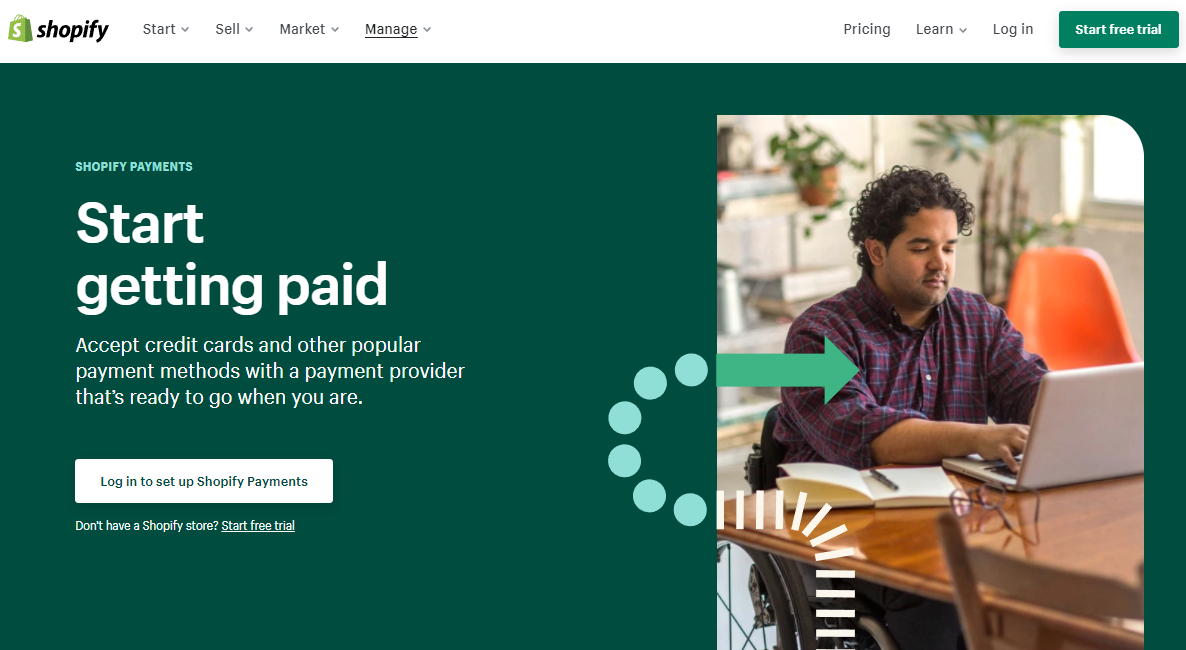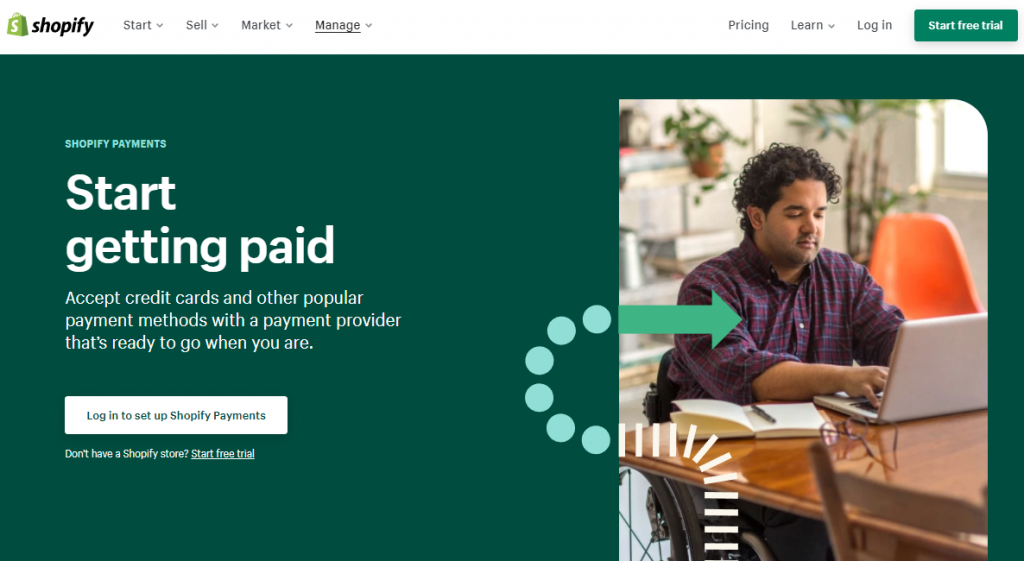 However, if a customer uses a third-party payment gateway, Shopify Plus will still charge a transaction fee of 0.15% per transaction. This fee is only waived when you choose to use Shopify Payments.
Subjective assessment, in this case, can also be seen as a minus point of Shopify Plus compared to BigCommerce Enterprise. Shopify requires users to use the products in its ecosystem.
BigCommerce Enterprise
BigCommerce Enterprise offers a wide range of third-party payment providers. Users can choose to use the payment gateway that best suits their store. The store owner is completely free to decide the payment solution he wants.
No dependencies, no requirements, no additional costs. Here's what can be said about BigCommerce's form of payment.
Integration
Shopify Plus
Shopify Plus offers a solution to integrate users' existing systems such as ERP or CRM from Shopify partners. Some integrations are limited, but overall, Shopify Plus gives users an almost complete sales ecosystem. Customers can choose products from Shopify and their partner system to set up a store in the simplest way.
If any of your integration needs are denied by Shopify, this can be resolved with a solution from a third-party service provider. See also: Shopify Integration Services in 2021.
BigCommerce Enterprise
The BigCommerce Enterprise platform has more integrations available than Shopify Plus. It has a list of partners with hundreds of integrations from ERP, accounting, tax, POS to marketing tools, and Google Shopping.
In addition, it is not a big deal if the user does not own the software in the available list. BigCommerce offers unlimited API calls. They will support maximum users in expanding and developing their businesses.
Final Words
In summary, Shopify Plus vs BigCommerce Enterprise is both top eCommerce platforms for businesses with a large number of monthly transactions.
Shopify Plus has a full sales ecosystem that is easy to set up and use for any store owner. However, some countries are still not supported by Shopify Plus, leading to many inadequacies in the setup and payment process. BigCommerce Enterprise is more open to all third-party software vendors and partners. However, this can create a certain technical complexity for some users.
Hopefully, after this article, you can choose the eCommerce platform that best suits your needs and store. Contact us for any eCommerce integration solutions. Our HexaSync Integration Platform will help your businesses automate your operations seamlessly by connecting perfectly to both your legacy systems and modern SaaS applications.