Shopify is a growing e-commerce platform with simplicity and ease of use. In which, store owners of all sizes of business can open Shopify stores and sell their products. Along with that, Shopify apps have become an indispensable support tool in the process of building and developing the business of store owners.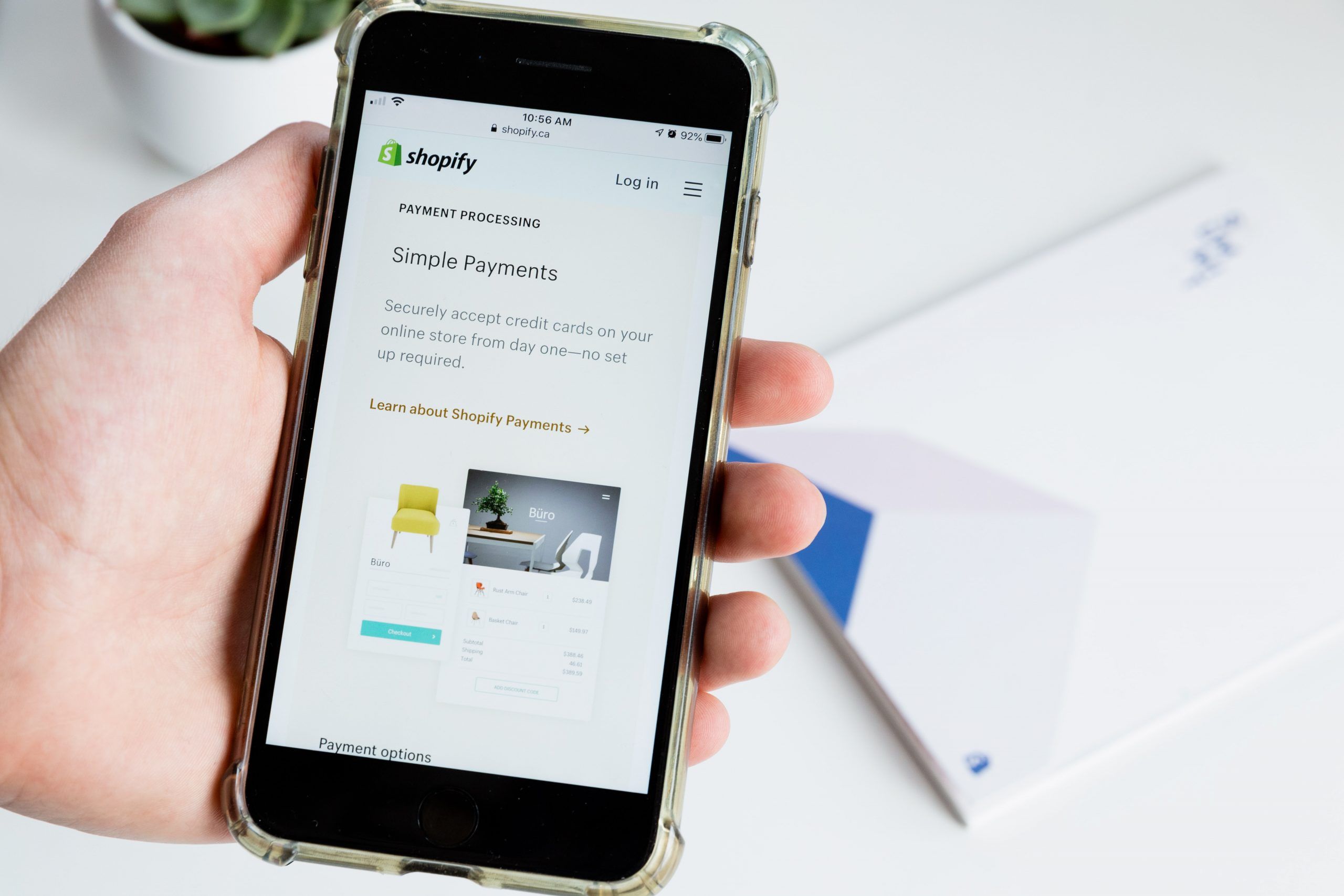 So, how to choose the best Shopify apps, and what are the best free apps to increase sales?
Take a look at some of the featured apps suggested below.
Best Free Product Management Shopify Apps to Increase Sales
This app is a dropshipping solution that can process hundreds of orders at once. That makes your dropshipping business faster, find new products & suppliers to sell more, with better profits.


Feature:
Bulk order
Basic mapping
Manage 3 stores & 3k products
Automated order status sync
There are many dropshipping Shopify apps. But this app is a free product sourcing service and thousands of POD products. It helps import products to your stores with just a few clicks, sourcing from 1688 and Taobao directly.

Feature:
Easily Import Products
Connect Existing Products
Hide Your Business Secret
Post Sourcing Requests
Fulfill Orders Automatically
Shipping Cost Calculation and Tracking
The app detects your customer's location and automatically selects the currency for them. They can also change it manually if they wish from the Currency Switcher.

Feature:
Add up to 5 currencies
3 beautiful designs
MLV has an automatic price conversion feature and the customer can also manually change the currency from the currency selection box using the Currency Converter of our app. The checkout remains in the shop currency.

Feature:
Currency Selector Dropdown
200+ ISO currencies
Remembers User's Currency Selection
Live rates from Shopify's XE API
Free UX Customization
The app allows you to experience personalized order management. You can choose if you want to ship orders with or without tracking. The product's details such as inventory, price, etc., are regularly synced from Shopify stores to the app.

Feature:
Publish up to 10 Products On Etsy
Manage up to 10 Orders (one time)
Inventory Management
No Commission on Orders
Best Free Sale – Marketing Shopify Apps to Increase Sales
Judge.me allows you to collect and display star ratings and reviews for your Shopify stores and products. Reviews and other user-generated content, such as photos and videos, provide social proof that boosts your conversion rate, organic traffic, and buyer engagement.

Feature:
Review Carousel
All Reviews Page, Floating Reviews Tab
Question and Answers and custom forms, questions
SEO Rich Snippets
Instantly loaded reviews to increase page speed
This is an all-in-one email marketing and conversion optimization apps suite with 30+ quality sales apps to foster lead generation, optimize conversions, and boost sales. Automizely's seamless integration with Shopify lets you set up your first marketing campaign in seconds.

Feature:
Automate Your Email Marketing
Sell More With Powerful PopUps
All-In-One App
Stamped.io is a powerful, easy-to-use customer marketing platform that helps you capture and showcase high-impact reviews & ratings, customer photos/videos, and Q&A in your Shopify stores.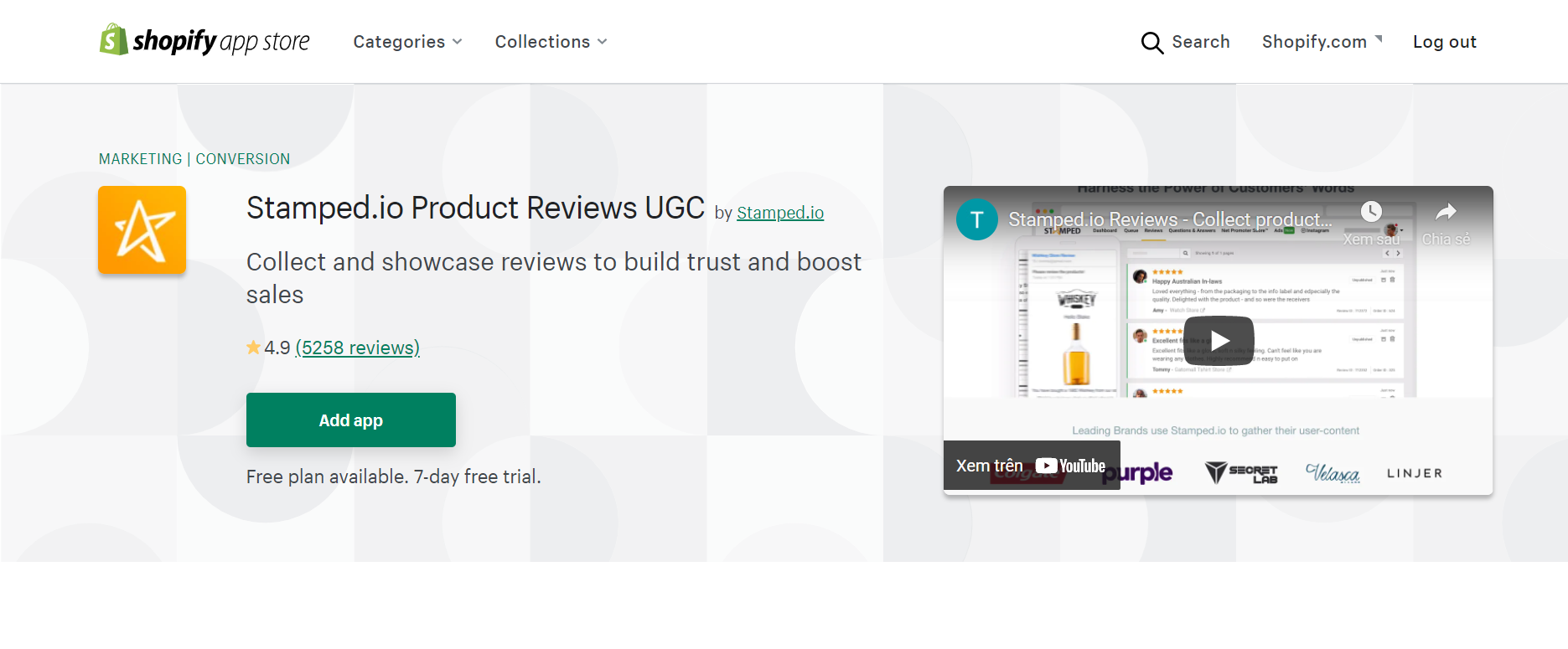 Feature:
Boost Sales with Reviews
Increase Traffic with Reviews
Improve Reviews Quality
Web Push Notifications make Abandoned Cart Recovery a breeze: Recovering an order no longer needs personal information such as an email address or phone number. Reach your subscribers with an automatic sequence of push notifications that brings them automatically back to their cart.
Feature:
Optimized for Custom Storefronts
Built for Shopify Plus Scale
Sales & Marketing Automation
Connect top rated Shopify apps
The app is an easy reviews app for Shopify with customizable widgets that look beautiful from the start. Fera lets you maximize social proof and customer trust without compromising your brand.

Feature:
10 order review requests sent/mo
1 active widget
Product review & rating widgets
Shopper event & popup widgets
Counter & other widgets
Using Postscript, your team will be able to grow a TCPA compliant subscriber list, use your Shopify data to create targeted text marketing campaigns, have two-way conversations with customers, and unlock a brand new marketing channel that drives big-time ROI for your store.

Feature:
Subscriber tools
Advanced Segmentation
Marketing Automations
Campaigns
Integrations
Analytics
UpPromote helps you build, manage and succeed with Affiliate marketing.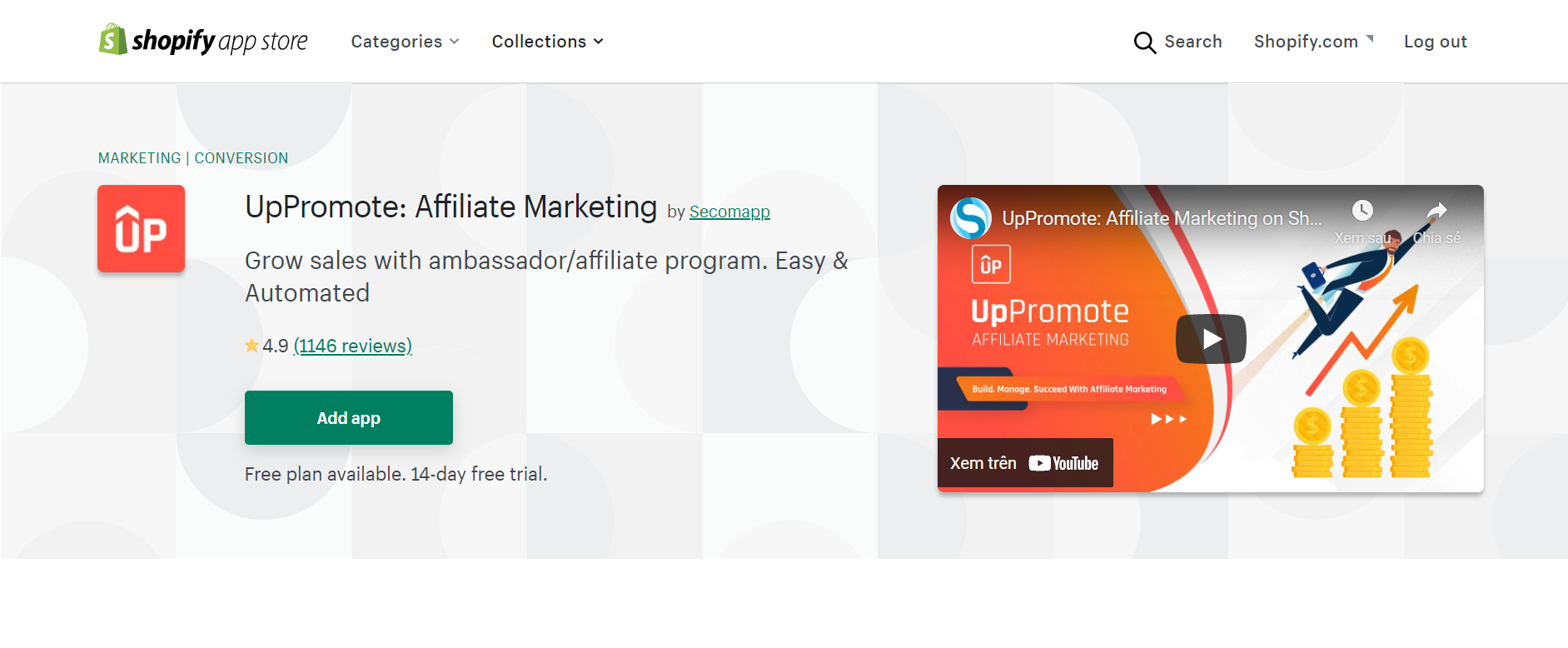 Feature:
Grow your affiliate team
Empower affiliates
Manage affiliate effectively
Track the performance and grow your business
Personalized Recommendations, Upsell Bundles and Discounts. As recommendations are displayed as bundles on your product page, customers are likely to buy more items, boosting your sales and revenue

Feature:
Often imitated, never duplicated
Exceptional app and service
Fully customizable user interface
Multiple recommendation algorithms
Bundle Discount Upsell
The app is the best tool to boost your store's sales by displaying recent sales notifications to your store's visitors and encouraging them to purchase a product from your store. Sales Notification | Sales Pop will build trust by letting your store's visitors know what your customers were ordering.

Feature:
Sales Notification/Sales Pop + Cart Notification
Highly customizable messages, positions, display time, delay time, and more
Desktop and Mobile optimized with different designs to use
Hide sales notifications on specific pages
Make your store loyal & trustworthy by showing real reviews & FAQ customer-centric approach. Generate more reviews with a powerful testimonial feature. Show all your positive reviews as a testimonial anywhere in your store.

Feature:
Unlimited Reviews
Import 500 reviews by CSV
Import 100 Reviews from AliExpress/Amazon
Send 50 Review Requests monthly
Google Rich Snippet
Ultimate Sale Boost is an application to promote sales from the features displayed on the Home Page, Collection Page, Product Page, Cart Page and Checkout Page. This app targets and schedules to optimize your checkout flow (a.k.a conversion funnel). You may use it aggressively or to build the path of your eCommerce success.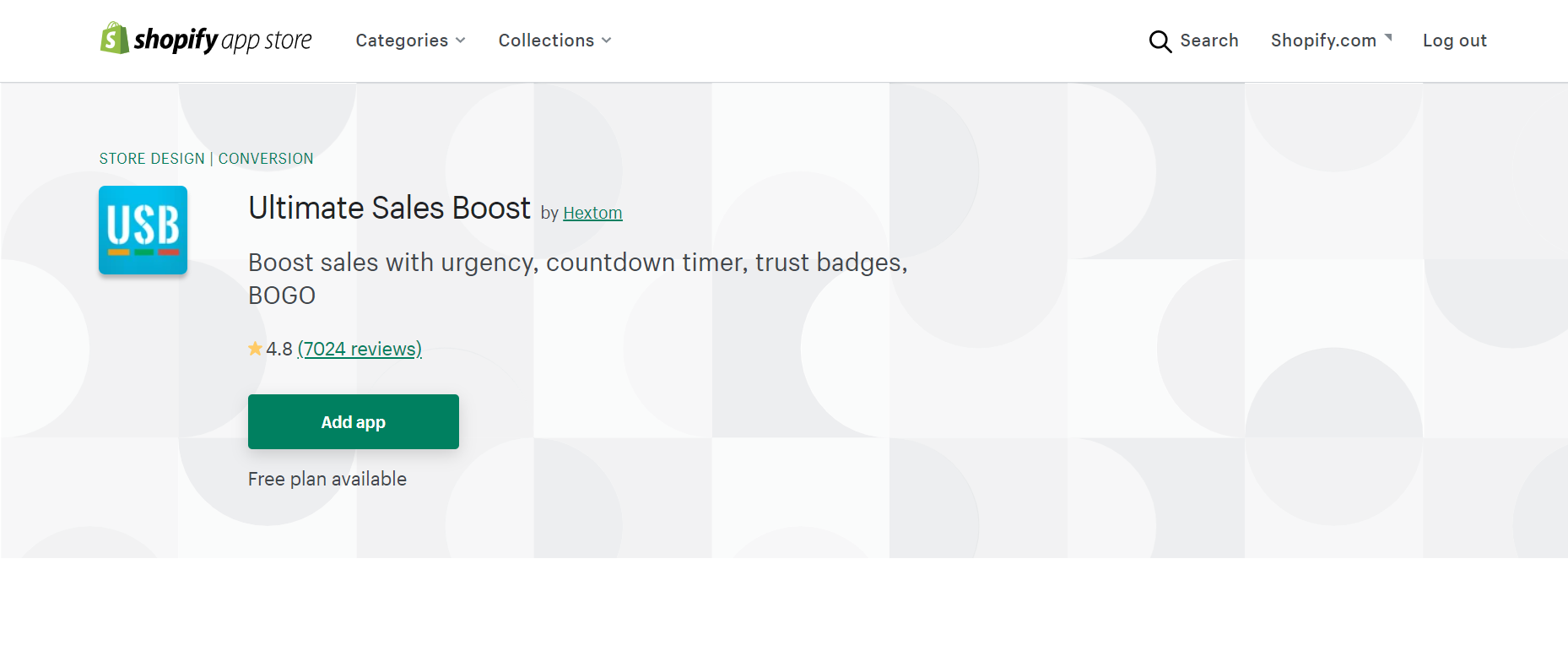 Feature:
Make products stand out on Home pages and Collection pages
Motivate customers to click "add to cart"
Urge customers to checkout faster
SMS Bump is Shopify's SMS marketing and automation app. Built to enable TCPA and GDPR compliance. Create SMS /MMS(Text with image) marketing campaigns in seconds and track results. Integrates with all major Shopify apps for Reviews, UGC, Loyalty, ESPs, Subscription services, help desks, etc.

Feature:
Send messages just the right time
Quiet hours
Country restriction
Max cost per text message
Emojis
GIPHY and Pexels integration
Highlight secure checkout & payments. Add free trust badges. Hundreds of trust badges in a variety of segments: Credit Card Providers, Banks, Currencies and much more. Trust badges increase customer trust, allowing your customers to shop with confidence.

Feature:
Fast CDN-based performance.
Ultimate Trust Badges is free to use, no hidden fees
Custom trust tagline
Easy design settings
Goaffpro is a complete affiliate and influencer marketing solution for your store. You can set up a custom branded affiliate portal for your Shopify store in just 5 minutes.

Feature:
Unlimited Affiliates
Unlimited Revenue
Branded Affiliate portal
Welcome Emails
Analytics
Post checkout popup
Mobile Apps
The Smile loyalty program gives your customers access to exclusive perks, attractive discounts, and a fun way to engage with your brand every time they log in to your store.
Upgrade your marketing apps by using loyalty data to supercharge your email marketing and subscription tools, incentivizing reviews with points, rewarding customers at the point of sale, and more.

Feature:
An eye-catching pop-up rewards panel that's easy to customize
Launch your program in less than a day
Get started for free
One-click integrations with best-in-class apps
Yotpo migrating reviews from Bazaarvoice, PowerReviews, Judge me, Stamped.io, Loox, Trustpilot, and Rivyo to your store in Shopify is easy. Integrated to leading page builders like PageFly, Yotpo supports Custom Storefronts / Headless Sites.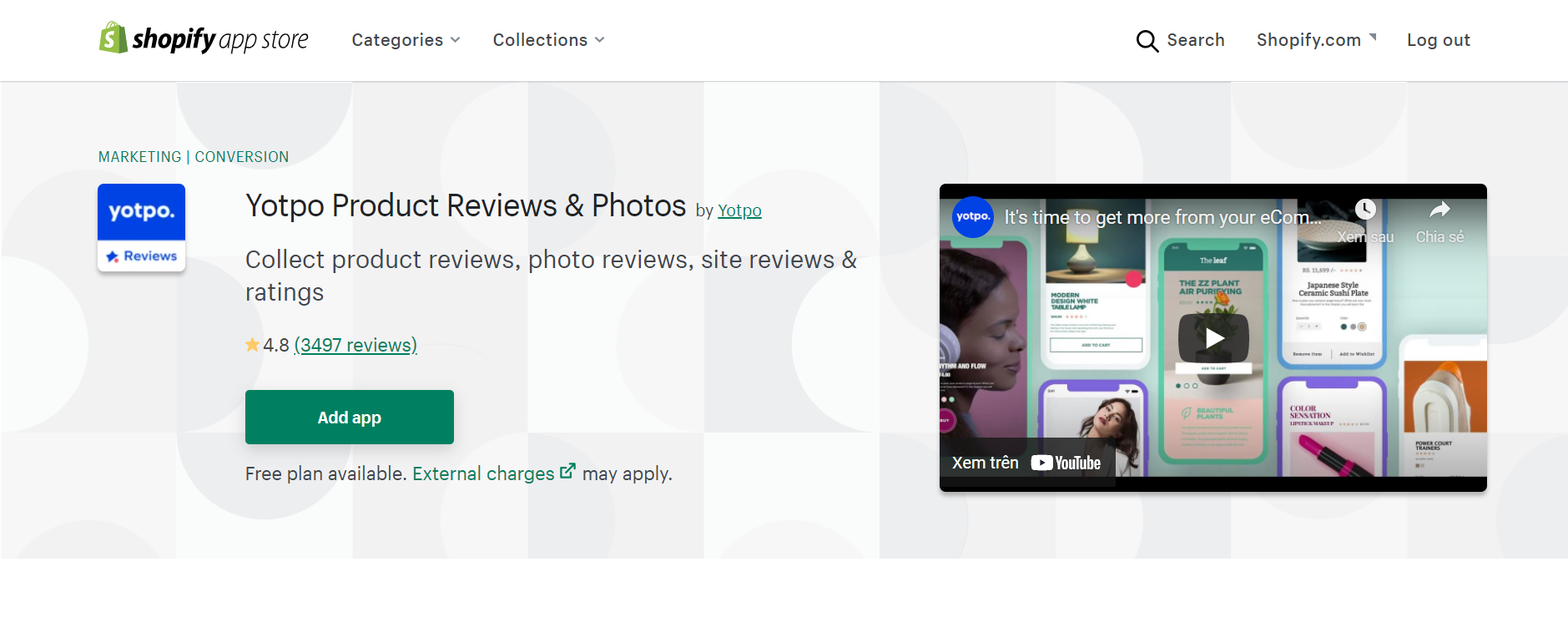 Feature:
Collect More Reviews & Photos
Boost Sales with Social Proof
Install Automatically
SEO Booster – SEO Marketing is an SEO solution that is one-size-fits-all. It has created and tailored SEO plans to fit the size and growth of the company. It assists store owners in resolving SEO customization requests, giving you more SEO power in a seamless and painless manner while collecting no personal information.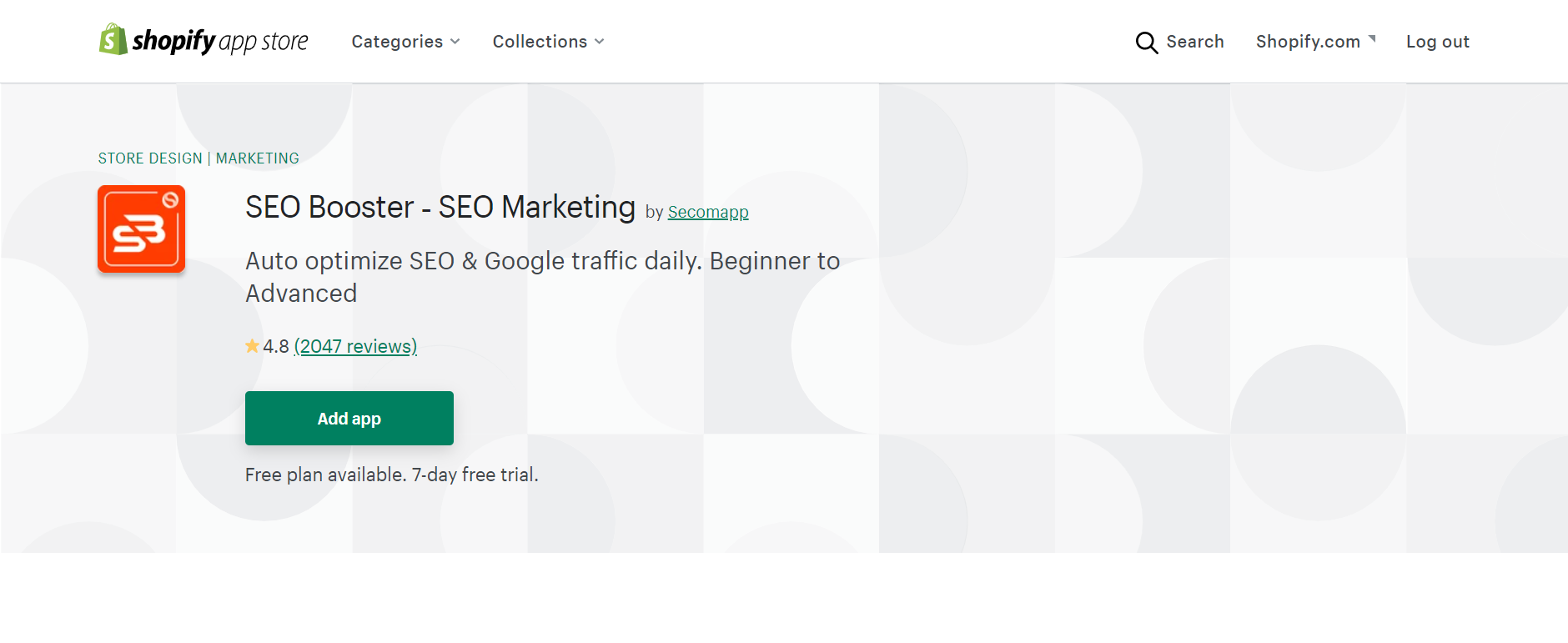 Feature:
Save time and effort
Improve key SEO metrics
Increase Google's understanding of your images
Comprehensive SEO reports
Enhance your customers' mobile experience
Tidio lets you get all your live chat, e-mail, and Messenger communication in one panel. Save time with a free mobile app as well.

Feature:
Up to 3 operators for a lifetime
Live Chat
Messenger Integration
Email Integration
iOS & Android App
100 Chatbot Triggers a month
Best Free Store Design Shopify Apps to Increase Sales
PageFly is the complete page builder for Shopify that optimizes every landing page, homepage, blog, product, and collection to accelerate sales.
Feature:
Intuitive editor
Personalized mobile view
Strong compatibility
Free plan
24/7 chat support
Perfect speed
LayoutHub is an easy page builder that helps merchants quickly set up an online store with any kind of page type by using a library of pre-designed layouts and blocks.
Based on all pre-made templates you can easily import a complete page layout or insert each individual block in any position of the page.

Feature:
Email Support
Footer branding
Use all Premium layouts
Support Standard page only
Limit 3 pages, layouts
AVADA SEO Suite is a comprehensive SEO optimization tool for SEO in Shopify. Optimize image ALT, JSON-LD, Meta tags, Sitemap automatically for almost all pages. Make sure your website meets Google Search best practices.

Feature:
Improve website loading speed
Faster Google index of websites images, content
Google structured data
Standardized meta tags
Integrate with Google Search Console
Present your holiday sales with a fully customized bar on your website. Convert visitors into paying customers and generate more sales. Offer targeted discounts based on country, products & collection, time period, and traffic source to optimize your return from promotions.

Feature:
Fully customizable banner
Display at any desired position
Device targeting
Page targeting
Option to Add link/button to bar
Emoji support on bar
Free shipping bar with updated cart goal to boost order value. You can translate the Free Shipping bar into multiple languages, reach the global market and increase sales. Free Shipping Offers with Progressive Messages.

Feature
Fully customizable banner
Display at any desired position
Device targeting
Page targeting
Option to add link to the bar
Emoji support on bar
ReConvert is a simple yet powerful app for thank you page optimization. It allows you to customize your thank you page fully & easily with a drag & drop interface.

Feature:
Up to 50 monthly store orders
Surveys
Social widget
Order tracking
Upsells
Reorder