Maximizing sales channels is an extremely important factor to reach a large number of potential customers. The integration between the world's two largest e-commerce platforms – Shopify Amazon integration has opened up great opportunities for effective omnichannel sales for the cross-border business community. Why not reach out to millions of potential Amazon customers through Shopify? Lets' delve in how to start selling on Amazon with Shopify with us.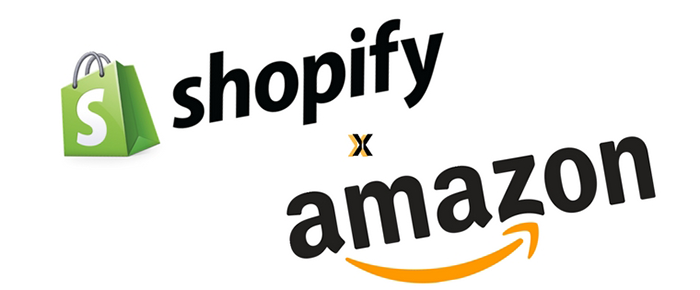 What is Amazon?
Amazon is the largest e-commerce website in the world. Established in 1996, trading books with the goal of providing customers with the fastest service. Currently, Amazon has expanded its sales channel, providing products from electronic devices, online auctions, millions of books, CDs, movies, DVDs, toys and games, electronics, and more.
With 300 million customers from 180 countries, a growth rate of more than 30% per year, Amazon is one of the most attractive sales channels globally, attracting millions of sellers around the world.
Many people are selling on Shopify but do not know how to approach Amazon – one of the largest e-commerce platforms in the world today. There is a lot of opportunities if you expand your business on Amazon. In this article, we will reveal how to do business on Amazon through the Shopify platform. Hope the information provided will be useful to you.
Why Shopify is the best option for Amazon?
To make your e-commerce site profitable, you also optimize the customer experience. If you don't have much knowledge about Marketing or website programming, then Shopify is your solution. As most of the basic website builder features will be provided for free. In addition, Shopify allows for seamless integration with your website or other online sales channels, such as Shopify Amazon Integration.
Shopify Advantages
User-friendly interface
Shopify is a powerful and popular selling platform that has a smooth and easy-to-use interface. When you register to sell online through Shopify, setting up your store is simple. It only takes a few hours to complete the basic setup and launch the store. Very suitable for small businesses who are just starting an online business
Good price
Low Cost – Shopify has plans tailored to each merchant's needs. It has an affordable monthly fee when compared to other competitors in the market. Shopify's basic plan starts at $29/month. Besides, you can choose between free and purchasable designs.
Good customer service
Customer support is available 24/7 via email, live chat, or live chat by phone. When you have any problem with your store, you will get timely support from Shopify's customer care staff.
Diverse functional applications
Shopify makes your business easier because of its rich application store. Dropshipping apps like Oberlo, Spocket and Modalys, etc will be very helpful for dropshippers. In addition, there are many other applications that you can add to your online store such as Google shopping, SEO tools, Payment Method integration, email marketing, etc.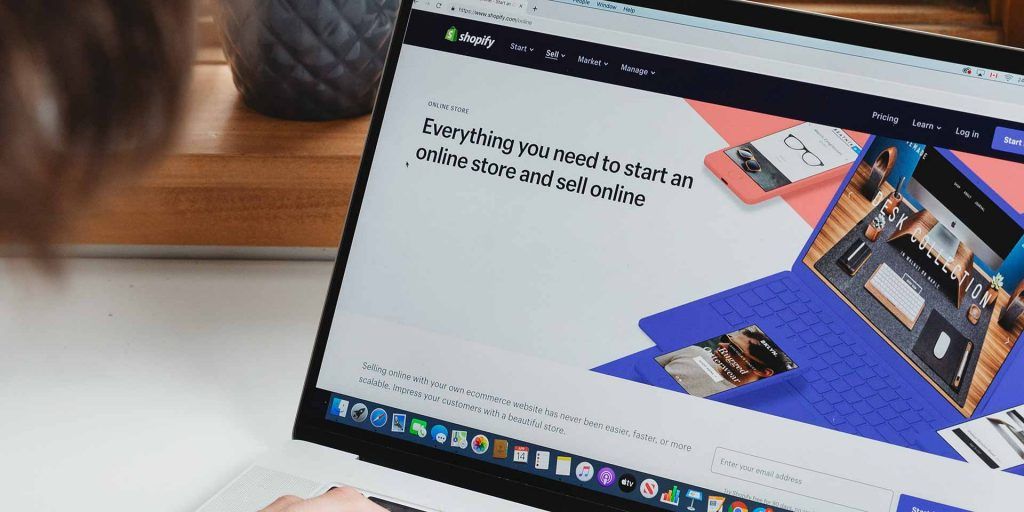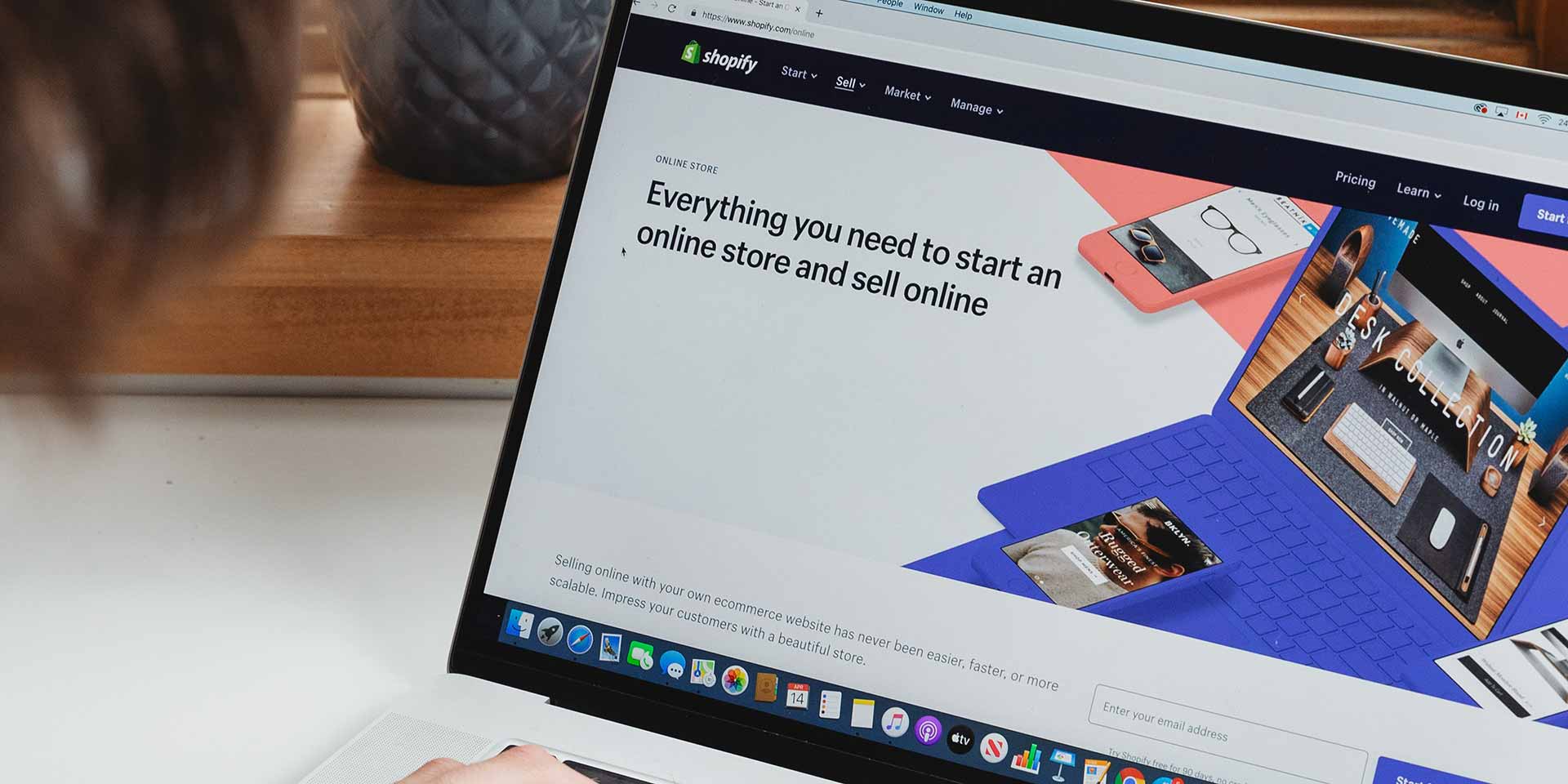 Building personal Website allowance
Shopify gives you the freedom to build your own online store, you can customize the website as you like. This greatly complements Amazon sales, because Amazon does not have a function that allows the design of an online store. Therefore, integrating Amazon Shopify gives you a branding advantage.
Enabling flexibility
When you have a hard time selling on Amazon (because Amazon's rules are often strict and often change). Thus, if your business operates on both channels; as well as exploiting the benefits of Shopify Amazon integration; trading can become more flexible and convenient.
Shopify Amazon Integration Supports
Multichannel Fulfillment
All the orders from Amazon are assured to be fulfilled via the Shopify dashboard. If there is an order from Shopify, Amazon will automatically process the order and deliver it directly to the customer. This method is helpful when you have a Shopify store and sell available products on Amazon.
To be more detailed, you can choose among 2 popular forms of shipping such as:
FBA (Fulfillment by Amazon): The way you send goods to the Amazon warehouse. When an order is placed, Amazon will deliver and collect a service fee on the order and a storage fee (if any).
FBM (Fulfillment by Merchant): A form of posting products on Amazon and storing them by you or a 3rd party. You will also be the one to ship orders to customers.
Which form to choose depends on your condition. If you have a warehouse in the US, you can opt for the FBM option to save costs. Otherwise, you should choose FBA if you are in other countries.
Generally, you are now able to fulfill orders on multi e-commerce platforms. Amazon is developing the project "Multi-channel fulfillment" aka MCF, which allows you to use Amazon inventory to fulfill orders for other e-commerce platforms. This is a good opportunity for business owners to cross-sell on 2 major channels.
Shopify helps track inventory on Amazon
You can easily track your business inventory on Amazon through Shopify. This is an extremely useful tool to manage the business speed of your online store. Track inventory data to drive business decisions; because you know the status of your sold goods.
Shopify provides Amazon's real-time reports
When you use the Amazon Shopify integration, there is always a real-time notification from Amazon transaction history. It will be sent to your Shopify dashboard, which helps you understand customer buying trends; in order to generate aligned business strategies.
Benefits of selling on Amazon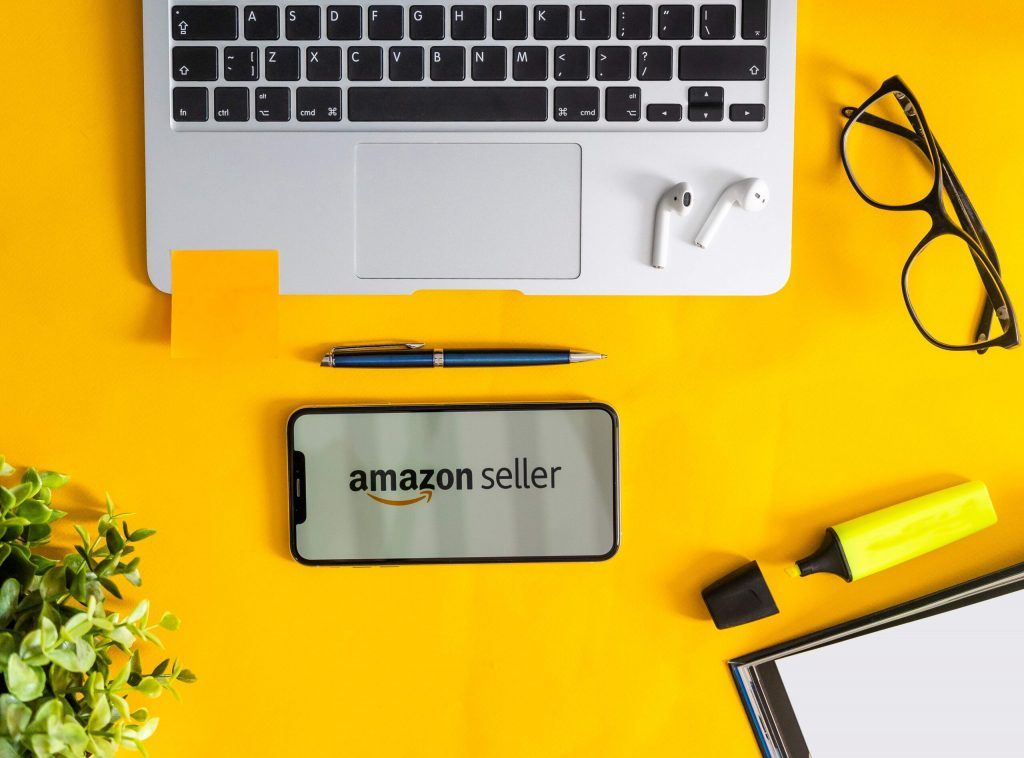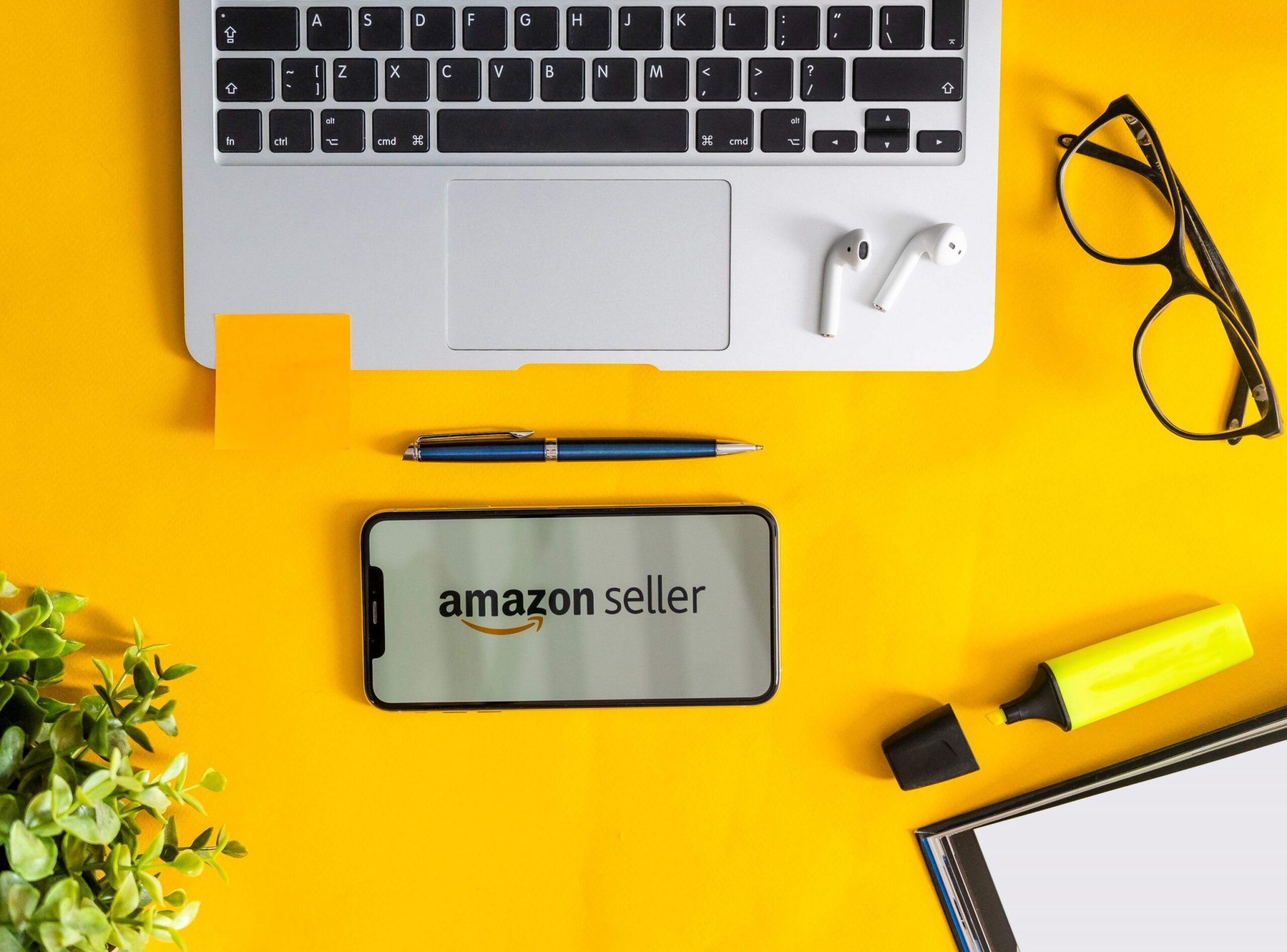 1. Exploit the Amazon User's search
Amazon is compared to Wikipedia for shopping. In fact, when people want to buy something online, they are more likely to search for it on Amazon than on any other website, even Google.
Online shoppers in the US have a habit of searching for products on Amazon. Specifically, according to a report from Feedvisor in 2019, 2,000 interviewees were asked to check prices before making a purchase, 82% of which answered that they use Amazon. Plus, when these consumers start searching for a new product, 66% start on Amazon, and if they have a specific product they want to buy, the conversion rate to Amazon increases to 74%.
2. Attract new customers
Users' trust in Amazon is extremely high. According to Feedvisor (2019), 89% of Online Shoppers answered that they are more likely to buy products from Amazon than other e-commerce sites.
Therefore, if your products are sold on Amazon, it will be able to have higher conversions due to the trust of customers. On the other hand, when you sell any product on the website, consumers will easily be skeptical; they would feel less trust in the products' quality and customer service of your brand. In other words, selling on your own Website has many benefits, but it also means that it takes a lot of work to build your brand and build customer trust.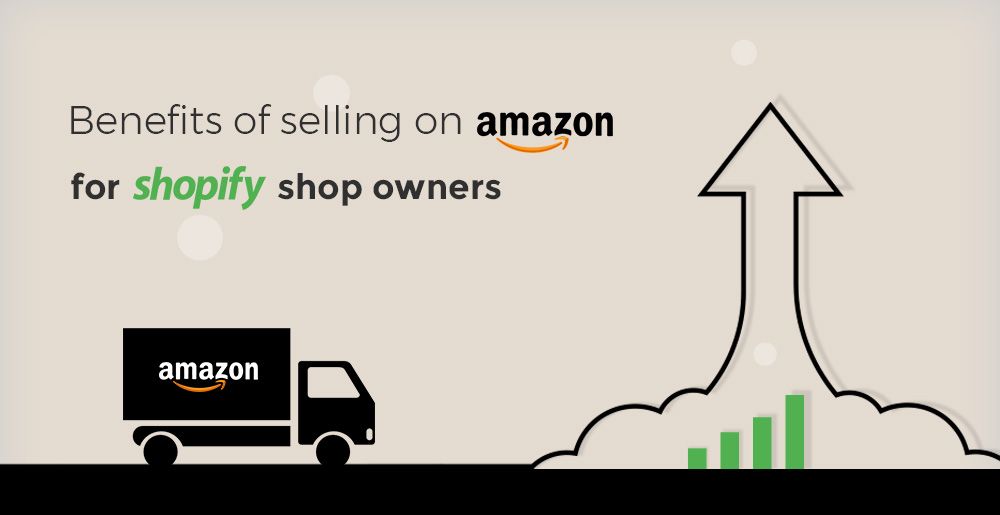 3. Expand your Revenue
Businesses selling on Amazon will have the opportunity to reach more than 300 million customers worldwide. With such a huge number of potential customers, it will certainly bring many benefits to businesses, especially in terms of profits. So why don't you start selling on both channels?
Amazon offers many ways to help businesses "explode" revenue:
Amazon promotes businesses through the festive season by offering extremely hot deals and discounts.
Support free shipping with after-sales services to promote sellers to do business on Amazon.
Prime Day – a special holiday only available at Amazon. This is an opportunity for sellers to liquidate their inventory, speeding up their business and generating great revenue.
4. Leverage your Brand's identity
Customers who buy on Amazon believe that the items are high quality and all products are sold by leading reputable brands that have been tested. Since Amazon has strict regulations on products' original checking.
Therefore, when your products are available on Amazon, your brand position is confirmed by thousands of customers; which can be considered a competitive advantage for businesses with competitors trading the same product.
How to sell on Amazon using Shopify?
If the store fits the above requirements, you can integrate using the following steps:
Step 1: Add Amazon store to your Shopify dashboard
You log into your Shopify account, click on the plus (+) icon in the Sales Channels section and find the Amazon store here. When you find an Amazon store, click "Add" to confirm your selection.
Step 2: Register for a Professional Seller account
To sell on Amazon through Shopify, you must sign up for a Professional Seller account and upgrade to a professional selling account. You open the Amazon Services section and click "Start Selling". The system will create a form to register information to create a seller account.
Step 3: Wait for confirmation from Amazon
After creating a Professional Seller Account, you need to wait for Amazon to confirm your product matches their product catalog.
Step 4: Assign current products on Amazon in the Shopify store
If you are selling on Amazon, you can assign existing products on the Amazon system to the Shopify platform. Product listings from the Professional Seller account on Shopify will be noted from the listing on Amazon.
Step 5: Sync inventory tracking
The next step is to sync your Amazon inventory with Shopify You can use your Shopify store's current inventory management policy that applies to each product listing from Amazon.
You can start selling on Amazon through Shopify now and reach a wide range of new customers.
When you sell cross-border Omni channels through the two largest global e-commerce platforms, you will reach thousands of potential customers. Why not seize the opportunity to make huge profits?
Additional tips:
In order for customers to know your store on Amazon, you need to advertise your store and products. Here are some ideas to get started:
Optimize SEO marketing by supporting applications on Shopify to increase organic traffic, you can read about "Shopify SEO Optimization" to understand more.
Send marketing emails to potential customers, target customers.
Running ads on Amazon is one of the most popular ways to sell on Amazon if you don't already have your audience file.
When you sell cross-border Omni channels through the two largest global e-commerce platforms, you will reach thousands of potential customers. Why not seize the opportunity to make huge profits?
Final Words
Any retailer can learn ways to sell on Amazon to increase sales; especially businesses, dropshippers are active on Shopify.
Doing business on the same two platforms will help you expand your business reach and reach a larger number of customers. It is important that in the face of constant market changes, eCommerce businesses need to be prepared for the challenges ahead in the industry.
We hope this article is useful for you, for more information about Shopify Amazon integration, please contact us!