WooCommerce vs Shopify: Overview
Along with the development of e-commerce, many businesses gradually shift their traditional businesses into online businesses. Thus, many are looking for services, solutions for digital transformation such as digital marketing, website building, social site generating, and many more.
Currently, on the market, WooCommerce and Shopify are the two most popular, optimal platforms that support website building as well as online trading. However, each one has its own advantages and in order to choose the best platform for your business, let's have a comparison.
WooCommerce vs Shopify: Popularity and Revenue
Shopify and WooCommerce are popular and familiar e-commerce platforms for businesses. However, each platform has different basic characteristics.
Shopify
Shopify is an e-commerce platform that allows you to create online sales websites based on the Cloud SaaS model (Software AS A Service). With Shopify, you can build up an online website with all the basic features such as posting products, cart, payment, to advanced as cargo management, user management or link Social networking.
Shopify is the third-largest eCommerce in the US, after Amazon and eBay. In 2021, the number of Shopify's active websites reached 2,297 million worldwide. Plus, Shopify there are over 1,000,000 businesses in 175 different countries.
The success rate of when business on the Shopify platform is quite high. Only about 2% -5% of stores are not interested in customers for different reasons. However, there is no specific data on this issue. However, the gross merchandise volume (the total amount of goods sold) on this eCommerce is quite large. In the final quarter report in 2021, Shopify's gross merchandise volume was $37.30 billion, this figure increased by 114% compared to the year from the US $17.40 billion.
Woocommerce
Unlike Shopify, WooCommerce is not a platform available. WooCommerce is the world's most popular open-source e-commerce solution, based on the WordPress platform. There are supplementary e-commerce functions added to WordPress helping users build an e-commerce website. Currently, there are many small and medium enterprises using WooCommerce to create a commercial website independently on WooCommerce.
To set up a store with Shopify, all you do is create an account, select the theme, add your product and you're done. In contrast, if you want to have a business on Woocommerce, the progress would take a little longer. First, you need to find Hosting, then install the interface and plugin to start customizing your website.
The numbers from WooCommerce are also very prominent, no less advantageous than Shopify. WooCommerce has more than 5 million stores operating globally. So it has become one of the most popular e-commerce platforms.
WooCommerce has 4.4 million websites built on WooCommerce's platform, it takes up a 30% market share. Meanwhile, Shopify is following with an 18% market share. (websitebuilder).
WooCommerce vs Shopify: Pricing
With different features, Shopify and WooCommerce will have different prices. Enterprises should consider the needs and the business scale to select the suitable platform with the right expected cost.
Shopify – Moderate costs
Currently, Shopify is providing 3 main service packages and a special package for businesses. High-cost packages often have more applications and features.
Basic: $ 29/1 month
Shopify: $79 $ /1 month
Advance: $ 299/1 month
In addition, the Shopify Plus package is designed for high volume merchants and large enterprises, it has a starting price of $2000/month.
Besides the monthly fixed subscription fee, depending on the needs, you can consume and pay for other plugins and add-on apps at the Shopify App Store.
WooCommerce – Low cost
You will need a domain name, SSL certificate, and WordPress storage account to start a WooCommerce store.
Normally, a domain name costs $14.99, the SSL certificate costs $69.99. Meanwhile, a hosting website costs $2 /month (you can upgrade later when the website is more developed). This is not cheap, especially when you're just starting to build an online store.
Compared to Shopify, WooCommerce has cheaper use costs. However, if you want to use this platform to build your shop website, you also need to install additional designs and extensions to have thorough functionality. Therefore, you will have to have a further look at Woocommerce's pricing plan detail when customizing your site.
WooCommerce vs Shopify: Features
Shopify
Regarding the basic features, Shopify meets enough essential elements not to fall behind WooCommerce.
But to achieve complex levels like WooCommerce may take longer because Shopify focuses primarily so you can open the store immediately and operate smoothly without requiring technical knowledge.
Shopify will force you to register a monthly subscription, the advantage is that you can create a quick site, but this solution is expensive compared to WooCommerce but if you mean any element needed for your e-commerce website. Maybe it does not have extensions available as WooCommerce.
WooCommerce
With thousands of free and paid extensions and free plugins and pay for WordPress, you can exploit WooCommerce's function.
There are many WordPress plugins compatible with WooCommerce e-commerce websites extremely important as Social Media, Affiliate Marketing, SEO, Customer support, Custom Post Types, and many more.
In a simple way, the WooCommerce-WordPress facilitates you to approach a variety of apps to create a unique e-commerce website store and have all the things you need. Without any other e-commerce platform, Shopify can compete with WooCommerce in this area.
Performance and security comparison
Shopify
Woocommerce
Website Themes
WooCommerce is open-source, it doesn't seem to have any design limits. You can comfortably edit the WooCommerce website interface directly to build anything you like and fit your needs
There are 61 high-quality themes, of which 10 themes are for free. All the themes are mobile-friendly interfaces. The price of paid themes is about 160 USD.
Moreover, you can hire programmers to build unique themes At the time of writing this article. The functions are relatively less than WordPress
Speed
Shopify provides you with high-quality storage services, which means your website will be done well in speed. All are the same, you will be able to slow down your website if the application configuration setting is incorrect.
On the other hand, WooCommerce's real performance also depends entirely on your server. If you start with low-quality hosting, you will not achieve the best performance.
Security
Shopify supports an SSL certificate, which means your store is safe. You need to comply with all other precautions such as using a safe password and only grab themes/apps from reliable sources.
WooCommerce and WordPress provide you with many security options including security plugins like iThemes Security. In addition, you can always install SSL for free (Let's Encrypt) or buy an SSL certificate from a third provider. Follow other WordPress security procedures such as using a secure password and updating the latest version of WordPress as well as the themes/plugins.
Generally, WooCommerce uses WordPress power, which means you will have more themes and plugins than Shopify. WooCommerce themes have more features and can be expanded than their Shopify partners. You may have to pay more for the same function at Shopify compared to WooCommerce due to the previous pricing program of the buyer.
For beginners, people have never heard about Shopify or WooCommerce, which can be easier to create a second online store compared to before. All, just install WordPress + WooCommerce with just a few clicks.
WooCommerce vs Shopify: Dropshipping
For dropshippers, the main concern is to choose the best platform for doing dropshipping. Both Woocommerce and Shopify support merchants operate their dropshipping business by specialized apps and functionalities.
It can be said that all the processes needed for dropshipping are similar to any normal online business. It differs from the point of not stocking inventory like others. Thus, the comparison between the two eCommerce platforms is relatively the same as the previous part.
About Shopify, you can enjoy the convenience of Oberlo for free or upgrade it to the Standard package of $29.90/month or the PRO package of $ 79.90/month. For the WooCommerce platform, you can connect your online shop with the WooCommerce Dropshipping application. This platform only has a single pricing plan for $ 49 / year.
Both Oberlo and WooCommerce Dropshipping software offers you a lot of items, and diverse products from Aliexpress to do dropshipping. Everything you need to do is choose the appropriate product, implement the product promotion, exchange with suppliers and start selling.
WooCommerce vs Shopify: Point of Sale
Shopify
Shopify provides a point-of-sale solution through Shopify POS application software. Shopify Pos is a cloud-based platform with features and specialized services for sales points. It is not too complicated to set up Shopify POS, if you want to get an insight into the implementation process, 'How to set up Shopify POS' article will be a useful resource.
Shopify POS offers two pricing planes as Lite and Pro, there are some differences between provided features in these two packages. With the Lite plan, it is free for you to use while the PRO package has a registration fee of $89 per month. Basic functions are available on both versions include managing sales, orders, employees' activities, and inventory, export reporting revenue.
In addition, there are many excellent POS application options on the Shopify app store for you to integrate and connect when it comes to the time to upgrade your POS system.
Woocommerce
WooCommerce does not provide professional Point-of-sale software for businesses like Shopify. Instead, those who use WooCommerce need to install additional plug-ins Point of Sale to support sales features at the point.
An example for you is the Point of Sale WooCommerce software, which has features for many different retail industries on both online and offline channels. The Plugin Works Seamlessly with WooCommerce and offers an advanced, friendly user interface to help handle different business demands. Moreover, you can easily create multiple cash-register user accounts to manage employees' productivity.
WooCommerce vs Shopify: Apps & Extensions
When your business grows, you will need more resources to handle new challenges and goals. This is when you need to update and upgrade current features.
Shopify
Shopify offers nearly 4000 Apps and plugins in the App Store; specifically over 1500 of which are completely free. The price varies from different apps but mostly starts from $9 to $199 per month. Plus, regarding the premium apps, some are charging up to $599/month or more.
With just one click, you can install most plugins. By providing a massive app store, Shopify facilitates merchants to increase sales, attract more customers, and other business needs.
WooCommerce
WooCommerce is created on WordPress. This can help users access more than 56,000 WordPress plugins. Plus, there are about 400 extensions designed specifically for WooCommerce. The price of apps is different from providers and their functionalities, but most are free and the minimum fee starts at $9 per month.
Enterprises can use these extended features including payment gateways, SEO, creating potential customers, marketing, to utilities for further business needs… Moreover, businesses can pay for a private developer to build a website plugin.
Integration Solution for connecting Apps to eCommerce stores
To select the best support App you should have judgments about the current business situation, decide what you want to improve your store first, identify the issues or needs of the business.
In addition, if there is difficulty in the connection process and you have the demand to enhance the connection feature or integrate with the application that is not available on the app store, you should search for the middleware. It is the most comprehensive solution for online stores connecting add-ons or plugins.
Hexasync is highly recommended for eCommerce integration services. We provide the best quality with skillful technical teams. When it comes to integration, you can directly contact us for more information.
WooCommerce vs Shopify: Support & Community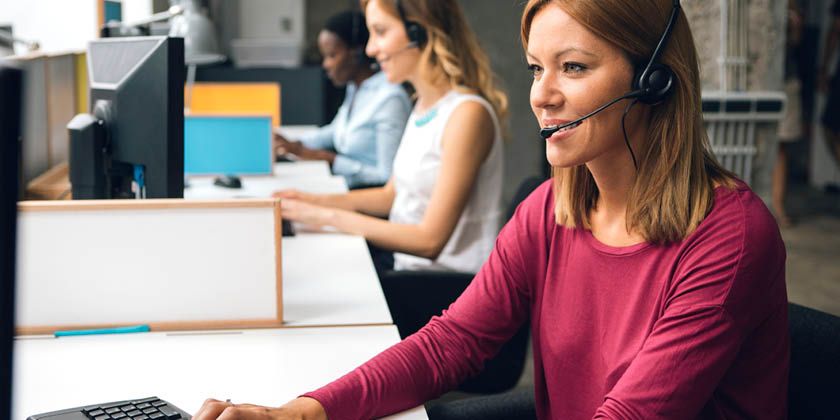 WooCommerce
WooCommerce support services include the following 4 main parts:
Contact phone number via 1-877 273-3049. However, customers need to be aware of scamming cases. Currently there are many companies that claim to support services / solve these problems but not the official company.
Support Documentation: The company provides document library and video website building guide, writing content or custom features. These supported materials in forums are available for users to refer!
Support Forum: Customers can ask every question, and this wonder will be answered by the WooCommerce team.
Live Chat Support: This is a feature for Premium or Business packages and the Live Chat Support Team will support answers to questions.
Shopify
Shopify's support services include the following 3 main parts:
Shopify Community: With more than 740,000+ members, and above 800,000 related posts. It is a good place where you can search for answers!
Shopify Help Center: Customer support with separate documents. Based on each stage like Start, Sell, Manage, Market and Expand.
Contact Support: Users need to log in, describe the problem they are encountering. After that, Shopify will suggest the POST can answer to customers.
Generally, Shopify is famous for its customer support services, with 24/7 connection to an expert via email/phone call / online phone. They also have an online database of knowledge to look for. Whereas, WooCommerce hardly has any support to contact. However, there is a large WordPress community with forums, you can ask questions and search for thousands of billion articles on the Internet.
Final Words
There is no direct answer to the question of whether to choose Shopify or WooCommerce. In fact, both are great tools to provide power for your e-commerce website. Both have advantages and disadvantages, but the difference is how it works.
With Shopify, you operate fully on its platform, while WooCommerce allows you to control everything. WooCommerce can save more costs, but Shopify provides an easier approach with a user-friendly interface. Which one is better is simply depending on your needs, budget, and goals.