Nowadays, every business intends to integrate their working business functions for the whole company. Because integration has an impact on many parts of a business, including commercial cooperation, personal integration from other countries, merging business divisions, and, probably most crucially, integrating diverse software systems and components that best optimize your process. In this article, we will take a look at SAP business one integration platform, the well-tool for integration to show you how to integrate SAP B1 to other systems.
What is the SAP Business One Integration Framework?
Firstly, do you know what SAP Business One is (or you can call SAP B1)? SAP B1 is an enterprise management application that has many valuable features. It can help small businesses control their accounting and financials, purchasing, inventory, sales, relationships, or reporting and analytics with effective costs.
SAP Business One Integration Framework is a Web browser-based tool for building data-sharing integration procedures. It will connect data between SAP Business One ERP systems with the third-systems, for example, eCommerce, CRM, BI Project manager, and HR systems to change SAP B1 CORE processes and functionality, support SAP B1 with other applications, connect subsidiaries, branches, and business networks.
There are two integration framework versions, 1x and 2.0. When you install and upgrade to SAP B1 9.3 PL04, both versions are available with different access URLs. It is an open and flexible ERP system that allows for multiple data interchange options across system boundaries.
Benefits of SAP Business One Integration
SAP Business One Integration Platform enables your SAP B1 company data management to conduct various tasks such as getting information from a firm or running an operation to add, update or delete objects, for example, invoices, sales orders, or business partners automatically.
The SAP Business One integration platform can also synchronize data between two systems, such as POS systems, CRM, eCommerce platforms, mobile devices, or accounting systems.
SAP Business One POS Integration
The first benefit of SAP business one integration platform that we want to share in this article is the SAP Business One POS Integration. SAP Point-of-sale (SAP POS) is a highly flexible POS solution with an easy-to-use business rules engine designed for general merchandise and multiformat shops. The program features strong back-office capability for store-level management and reporting, in addition to POS functionality.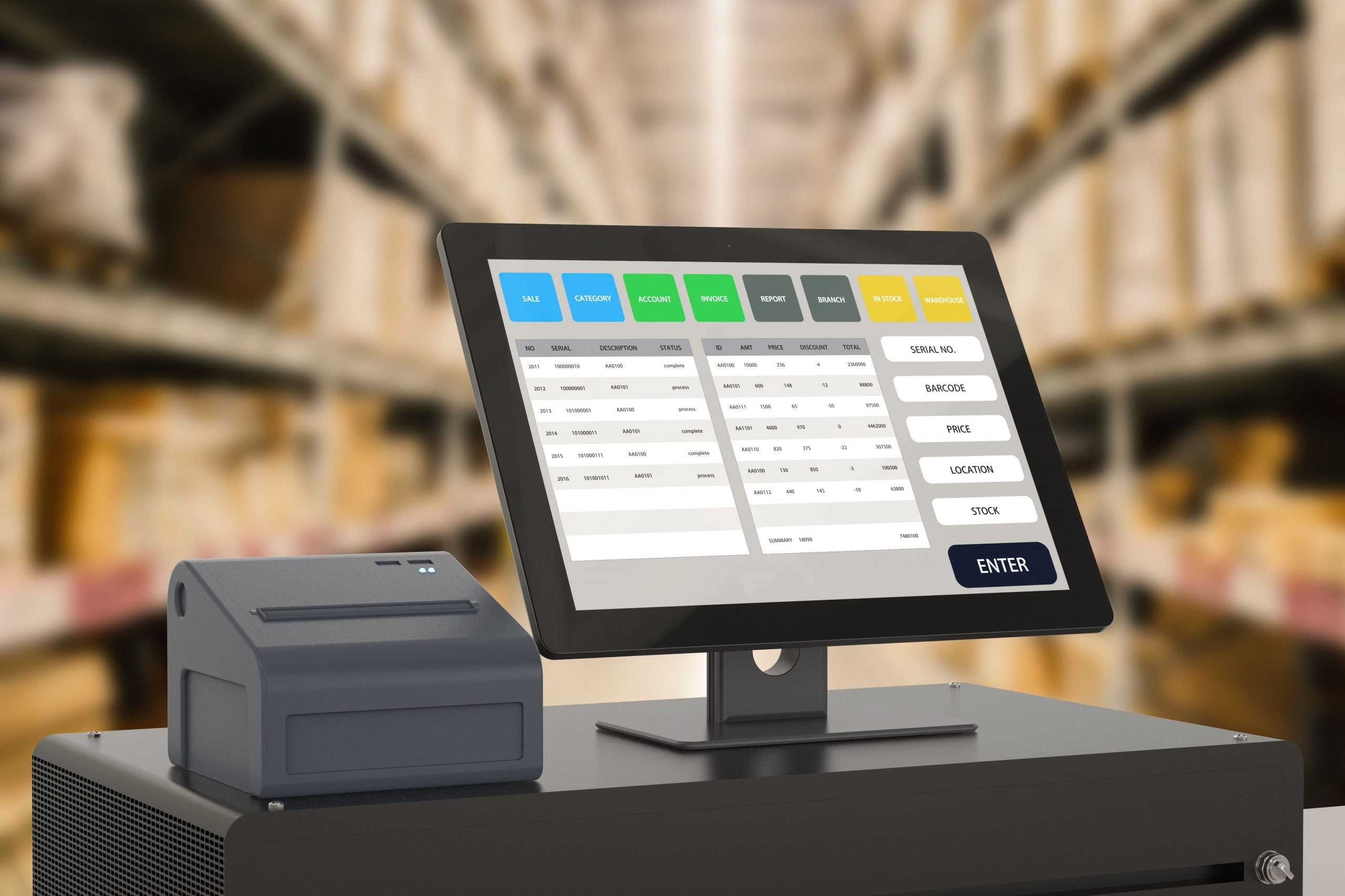 The SAP POS includes:
General Merchandise SAP Transactionware
SAP POS Store Data Transfer for Retail
Authorization for SAP Returns
SAP Stored Value Program
Highlight Features
Each application provides merchants with exceptional freedom, allowing them to create the app fast and easily.
The developers can use the configuration tool to access the business-rules engine and quickly alter the software, 
It offers both front-end POS and back-office functions, or mobile POS alternatives
Pricing, discounts, promotions, tender types, layaways, and refunds are just a few of the industry-leading configuration features SAP POS
SAP Business One POS Integration systems
SuiteRetail POS software
iVend Retail POS software
Odoo POS software
Retail Pro 
CheckPOS Performance
Lightspeed
SAP Business One CRM Integration
Secondly, SAP B1 also offers CRM tools to help you convert prospects into customers, develop your client base, and improve customer loyalty. This CRM integration is accessible from whatever device your sales force can be used, whether a desktop computer, mobile phone, or tablet. The SAP Business One CRM Integration enables your company to control customer relationships more productively. 
For new sales, your team may produce estimates, input customer orders, and check the real-time availability of goods across all of your warehouses. They also track key information for new sales possibilities, such as lead source, prospective competition, and closing date. In addition, the customers can track their purchase history, credit limits, and other activities if they are existing customers.
SAP Business One CRM Integration Features
Marketing campaign management
Opportunity and Sales Management
Gain Customer Insights through Customer Master Data
Customer Service Management
Integration between MS Outlook and SAP Business One
Reporting and Analytics
Best CRM Apps or software Integrated with SAP Business One
Zendesk
RepZio
Pepperi
OleaERP
Dynamics 365 CRM systems
Skynamo
Zoho CRM
Salesforce CRM
SugarCRM
Pipedrive
HubSpot
SAP Business One eCommerce Integration
Moreover, eCommerce refers to the capacity to perform online purchasing from a B2B or B2C website. Because of the popularity of internet purchasing, most companies now provide it to their customers. With SAP Business One eCommerce Integration will connect your customers online transaction to your back-office company software. It also allows you to extend your business online by creating web stores that make it simple for customers to search and buy your items. 
SAP Business One eCommerce Integration Features
Strong inventory management, transaction management, and customer relationship management
SAP business one integration service 
Full control of the products from SAP B1
Multi-store to one SAP company
Easy customer synchronization
User-friendly and intuitive working with SAP Business One interface and menu
E-Commerce Platforms integrated with SAP Business One
WooCommerce
PrestaShop
Sana Commerce
Zencart
3dcart
Opencart
OROCommerce
SAP Business One Mobile Integration
On the other hand, you can execute permission requests, examine reports and business information, manage business partner data, track sales possibilities, and much more with SAP Business One mobile app for Android and iOS. 
It has some requirements for mobile devices before integrating with SAP Business One. 
Android OS updated to 4.0 or higher
IOS updated to iOS 7.0 and higher
It also has many requirements for SAP Business One solution before integrating with mobile devices:
You have installed one of those versions: SAP Business One 9.1 (PL) 05 or higher; 
SAP Business One 9.1; version for HANA (PL) 05 or higher
SAP Business One Mobile Integration Features
The sala catalog allows you to conduct a process of sales quotations or sales orders for sales products on the fly, using a visually pleasing display arrangement, but only available for iPad
View, add, edit, close, and create follow-up activities for the currently logged-in user on the mobile app
You can receive notifications when certain events occur and examine approval requests awaiting your urgent action
Allowing the Business partners to access and manage their information
You can monitor inventory levels, check price lists as well as address extensive information about your items
Sales quotes and sales orders can be created, viewed, updated, and search for, and drafts of sales quotations and sales can be submitted for approval
You also can create, edit. View and close document-related operations, as well as view deliveries.
Create, view, modify, and search for sale possibilities; view, add and edit stages for sales opportunities
View and update service contacts; process and close service calls; develop and view solutions; look for linked service calls from service contracts or customer equipment cards.
The report is built-in-reports prepared using SAP Crystal Reports software, version for the SAP Business One app
You can view and share preset dashboards in regular and full-screen mode
Display a standard or customer-specific help document
Attachment to business partners, goods, activities, sales possibilities, service calls, and sales papers can be viewed, downloaded, and updated
SAP Business One Accounting
Certainly, the main benefit of SAP Business One is its Financials Management application. It provides the solution to a comprehensive and integrated collection of tools for managing and automating all accounting and financial processes in your growing business.
SAP Business One Accounting Features
Allowing to automatically handle your financial processes
You can track sales opportunities and lead activities across the sales cycle, you also can attract more prospective customers
The CRM functionality can help your sales, service, and marketing activities.
Viewing the balance account and purchase analyses while keeping complete item purchasing information, including price lists and tax information
With analytics and reporting functions, you can generate fast as well as reliable reports based on your company data
The dashboard and reports can help your staff make smart and confident decisions to provide good services
Manufacturing can assist you in meeting client expectations and increasing new income sources, or providing professional services
It is an in-memory platform that can boost profitability and develop your business
How to integrate SAP Business One with other systems
Once again, the SAP Business One Integration Framework is a well-tool for building integration procedures for data exchange between systems. It supports a wide range of business activities such as CRM, Sales, Purchase, Inventory, Production, Accounts & Finance, and so on.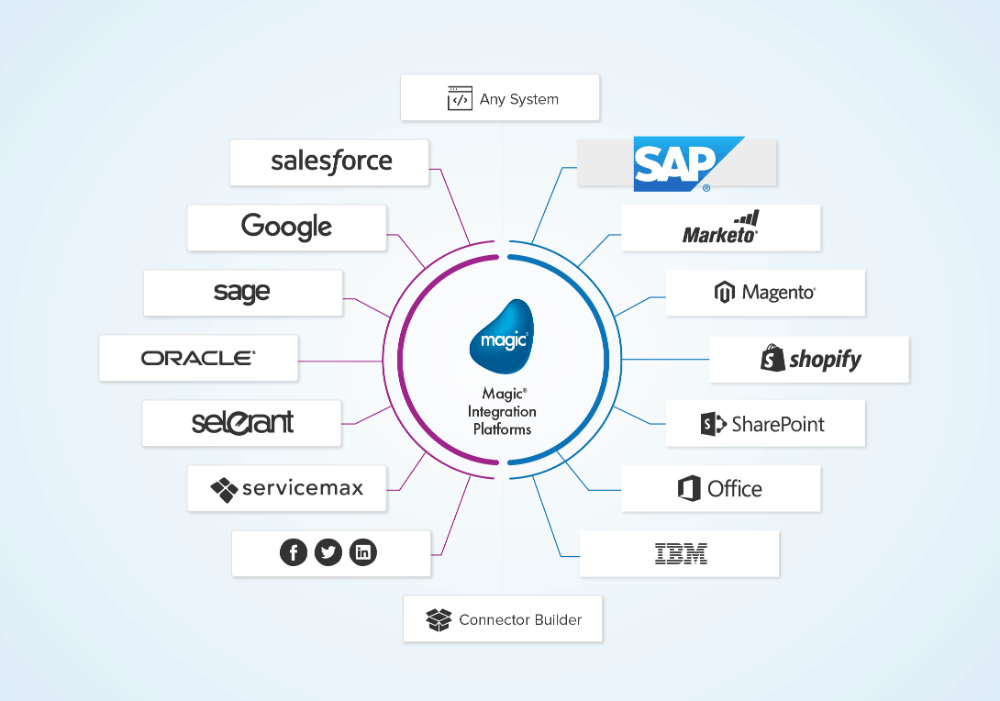 The integration architecture allows for the creation of custom-specific situations. Its standard functionality is ready-to-run frameworks, on the other hand, are already available and may be adjusted or adapted to meet the individual needs of the customers. 
But in some cases, these features are limited that cant respond to customer requests quickly and efficiently. This is the reason why you should consider third-party integration to solve this problem.
SAP Business One Integration Providers
As we mentioned above, you need to choose the provider to support you connect your external system with SAP B1. Therefore, we will detail some of the well-providers that you can determine.
Hexasync
Beehexa uses cutting-edge technologies and optimizations to provide you with Hexasync, as an integration Platform as a Service (iPaaS). Its a real-time data sync and monitoring software. To achieve a successful synchronization between your eCommerce website and ERP systems, Hexasync includes data-integrity protection protections as well as cell-based cartography. 
Beehexa ERP integration combined with SAP Business One can handle any type of data, with support for essential data such as Product Category, Warranty, Shipment, Customer, Warehouse, Invoice, Order, and Products.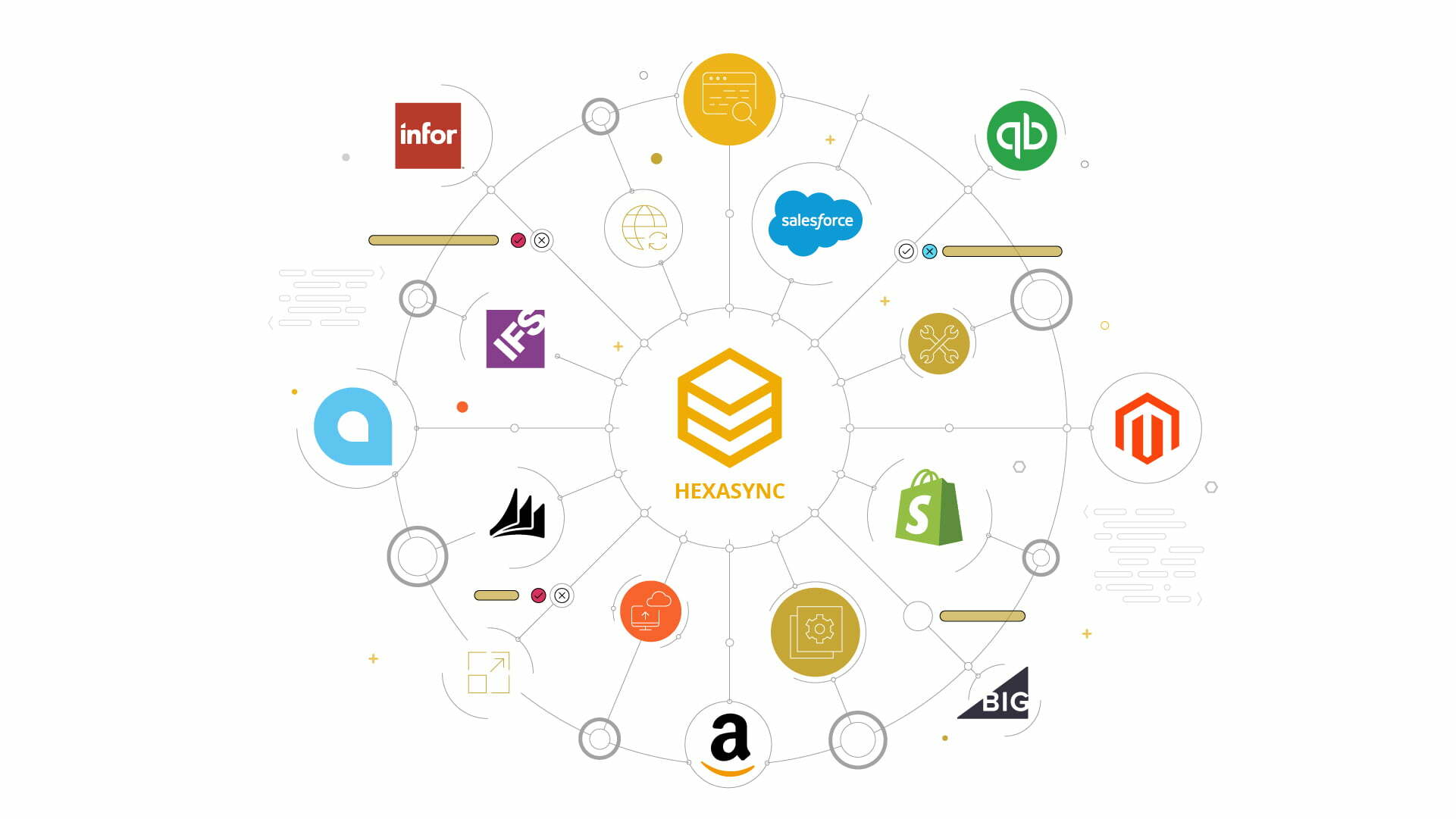 Features
Middleware is a lightweight application-independent program that manages all integration complexities
EAV Design Pattern: is used to increase data modeling possibilities
Message Queue Based Architecture: reduces independent application code while improving performance, reliability, and scalability
Cell-Based Mapping: efficient routing of data files for sustainable sync
Integrate with older ERP applications: easily connect your eCommerce storefront to any ERP solution
NetEDI
NetEDI integrates EDI with your ERP, WMS, eCommerce site, or back-office accounting systems. Providing a tighter connection, which means your transaction is delivered directly where you need them. 
Moreover, the streamlining the process of connecting SAP solutions with other corporate systems by allowing customers to achieve integration faster and with more scalability. They have substantial SAP integration experience as well as a thorough grasp of the iDoc interface/ALETo
The service supports
Sales or Purchase Order
Order Acknowledgement
Invoice
Advanced Shipping Notice
Delivery Note
Sales & Inventory Report
eBridge Connections
eBridge Connections provides a cloud-based integration platform that connects accounting or ERP software to EDI export markets, eCommerce platforms, CRM applications as well as supply chain management solutions. SAP Business One or other ERP and accounting solutions are supported by the software. 
When connecting with the eBridge Connections integration platform, users can integrate data between SAP Business One and most eCommerce platforms and marketplaces. Moreover, end-to-end integration solutions from eBridge Connections allow updates on your transactions and customer information to flow smoothly between systems, resulting in satisfied clients and efficient operations.
On the other hand, SAP Business One-enabled enterprises may lower resource needs and avoid costly infrastructure investments by implementing a seamless, cloud-based connectivity solution from eBridge Connections.
eBridge Connections Features
Automating integration between SAP B1 and connected business platform and trading partners
Multi-platform and trading partner support
Pre-built connections, API calls, CSV file drops, and SQL integration are all options for integration.
A completely managed system that handles networking, data translation, and compliance in the cloud; no on-premise software is necessary.
Business standards that are shared and eliminate the need for mapping
iCloud is a web-based information management and archiving solution.
Unlimited, 24/7 access to a North American-based support team
Affective Computer Solutions (ECS)
ECS has been accomplishing and supporting ERP solutions for customers. It established the philosophy of offering comprehensive, quality service for its potential customers. 
So, at ECS, they are continuously striving to strengthen their bonds with their valued clients. One of the ways to keep the personal touch that makes technology more sustainable is through our SAP Consulting Team. They also assist customers in selecting the optimal deployment to fulfill their business requirements, ranging from traditional on-premise servers to SAPs HANA in-memory database and the SAP Business One Cloud.
ECS advises customers through the conversion process, whether they are migrating from an entry-level accounting system or a legacy ERP system. ECS SAP Certified Consultants work hard to guarantee a successful setup as well as the continuous support you require.