Looking for an option to build an eCommerce store, WooCommerce is one of the best solutions on the market. In this post, I will give you an introduction to what WooCommerce is and why it is the most trusted solution. You'll also learn how to get started, its benefits, drawbacks and how to improve them.
What is Woocommerce?
WooCommerce is an open-source eCommerce platform based on WordPress. To put that into perspective, the WooCommerce plugin helps you to build an eCommerce store using WordPress. It takes the basic WordPress operating system and transforms it into a fully functioning eCommerce store.
Who created Woocommerce?
WooCommerce is a WordPress plugin that was created by WooThemes. Mark Forrester, Magnus Jepson, and Adii Pienaar formed WooThemes, a premium WordPress theme firm.
WooCommerce was first released in 2011 and was purchased in 2015 by Automattic, the same company behind WordPress itself. Automattic has become the major developer of WooCommerce after acquiring this plugin.
How popular is Woocommerce?
One of the main reasons for Woocommerce popularity is because WordPress powers 40% of all the websites on the Internet. WordPress holds a dominant position compared to the interests of other popular content management systems. However, this is not a sufficient reason to choose it over alternative eCommerce platforms.
According to Datanyze, Woocommerce currently controls over 23 percent of the eCommerce market, currently powers 654,532 online stores, putting it ahead of rivals like Shopify and Magento. Of the Top 1 Million Sites on the Internet, WooCommerce is still the most popular solution. So, let's have a look at what makes this plugin so popular with eCommerce.
Why should I use WooCommerce?
WooCommerce has become the most popular eCommerce software in the world because it is simple to use and offers a lot of useful features. Like any other software, it has a number of advantages and disadvantages to consider when using. These differ from person to person, but they should be examined before deciding on WooCommerce as your eCommerce platform.
WooCommerce is free to download and use, as well as alter and extend as needed because it is open-source software. WooCommerce pricing does not include licensing fees, unlike other eCommerce platforms. As a result, you can use it to set up as many online stores and eCommerce websites as you like.
It's user-friendly. Woocommerce is simple to use for beginners, despite being extremely powerful and extensible. Anyone can set up and run a professional online store from their WordPress website. You don't even need to know how to code.
WooCommerce has a wealth of useful features. You get to benefit from all the powerful features of WordPress as well.
WooCommerce is a popular e-commerce platform with a large user base. A large number of users are also active contributors to the plugin's development. As a result, it has a community support structure that is both effective and responsive.
Hosting
First, you will need a domain name and web hosting. WooCommerce runs on WordPress, therefore you'll need a WordPress-friendly hosting provider.
A domain name is usually around $14.99 per year, and site hosting is usually $3 per month. The amount of traffic your site can manage is mostly determined by the plan you select. Your website will be able to manage 1,000 – 5,000 visitors per day with shared WooCommerce hosting services like Bluehost, SiteGround, and HostGator. If your WooCommerce hosting provider is unsuitable, you can completely change it.
Themes and Extensions
WooCommerce is a flexible platform. When a plugin is simple to use, it may have limited functionality. The functionality of WooCommerce may be extended in a variety of ways, including themes, plugins, extensions, and – if you're really ambitious – altering the plugin code itself. This means you can design a store that looks and performs whatever you want.
Not all WordPress themes come with pre-styled layouts and comprehensive WooCommerce functionality. If a theme doesn't support WooCommerce, it won't be able to use all of the addons and extensions that are available.
WordPress WooCommerce themes, on the other hand, allow you to set up an online store and sell your goods. You can easily utilize WooCommerce extensions with these themes to create a great business store.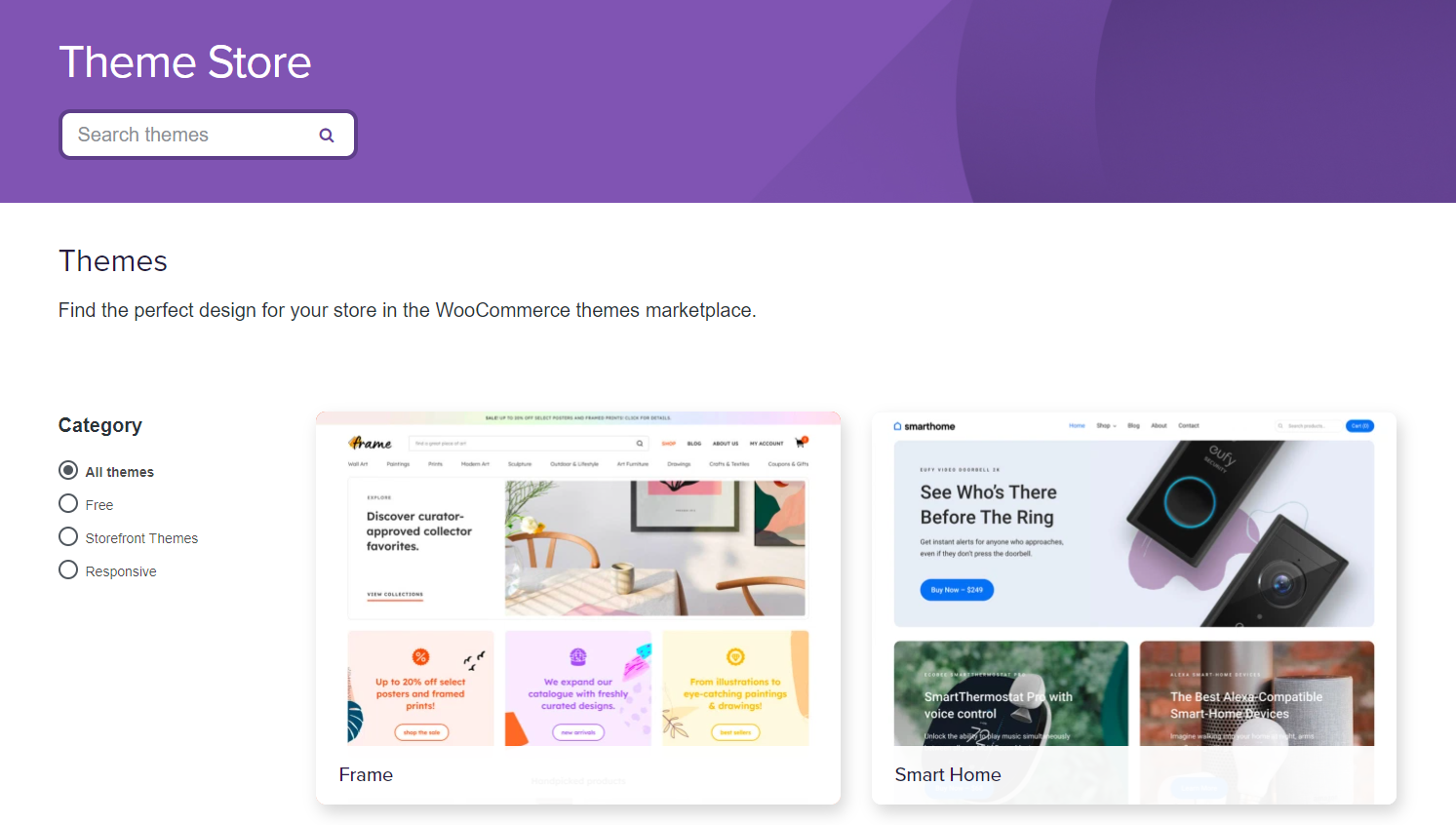 The extensions are one of WooCommerce's best features. WooCommerce extensions are add-on plugins that allow website owners to enhance their online store's capabilities. There are hundreds of extensions available, making it simple to take a simple store and tenfold its capability. WooCommerce extensions enable website owners to transform a simple store into a sophisticated, multi-functional platform.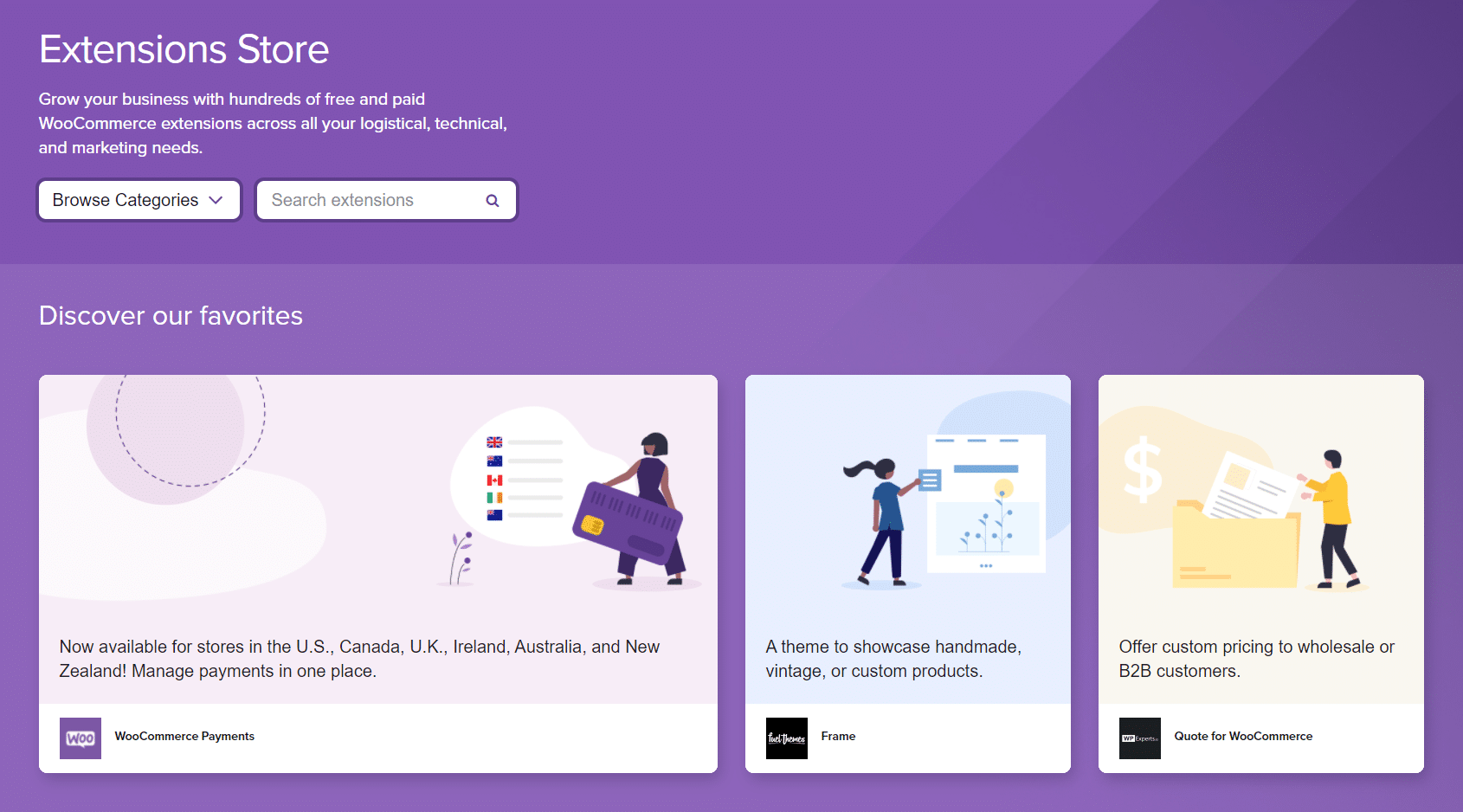 Features and Functionalities
WooCommerce is pre-loaded with a wealth of useful features:
You can sell any type of goods you want, whether it's physical, digital, or affiliate.
Add as many goods and photos as you want.
To make products easier to identify and search, add categories, tags, and attributes – such as size or color – to them.
Show product ratings and reviews on product pages, along with a mark that says "Verified Owner."
Customize the currency, language, and measurement units for your store.
Customers can sort products by popularity, newness, rating, price, or characteristic using product sorting and filtering.
Products can be embedded and checked out on any page.
Customers' addresses are automatically detected by geolocation, making shipping and tax computations easier.
Choose how you want to handle payments: Use well-known payment processors like Stripe and PayPal, as well as credit cards, direct bank transfers, checks, and cash on delivery.
Select shipping alternatives and limit them based on the customer's location.
With one-click refunds, customer accounts, and guest checkout, you can keep track of your orders and customers.
Is WooCommerce right for everyone?
No matter how good Woocommerce is, you still need to consider these drawbacks if you want to take advantage of this eCommerce solution.
Coding is inevitable. Although WooCommerce comes with a lot of wonderful functionality out of the box, you'll need a team of developers to help you with your more unique requirements, updates, and maintenance.
WordPress attachment. Because it is a WordPress plugin, you'll need a good understanding of the platform to fully utilize all of WooCommerce's features. Unlike Shopify or Magento, WordPress' core feature isn't designed for eCommerce; rather, it's designed for versatility.
Costing plugins. There's a chance you won't be able to run your store without an extension that provides the capabilities you require. To run a fully working online business, you'll need plugins, which might cost anywhere from a few dollars to hundreds of dollars each month.
Conclusion
As you can see, WooCommerce provides all of the features you'd expect from an eCommerce platform. It is the obvious choice whether you want to sell from an existing WordPress site or you want to establish an online store from scratch. Still, there is no one-size-fits-all eCommerce solution for every consumer or situation. It's best to go through an organized approach to figure out which eCommerce solution is right for you.
Want to Learn More?