Are you an eCommerce store owner? If yes, you must have had an eCommerce website that is currently running well, in your opinion. But have you ever checked how much time it takes your site to be fully loaded? A report on Hobo UK SEO Service shows that the average time it takes to fully load a mobile landing page is 22 seconds, but 53% of visits are abandoned if a mobile site takes longer than 3 seconds to load. And the ideal website load time for mobile sites is under 3 seconds (Shaun Anderson, "How Fast Should A Website Load?", July 5th, 2020). If your website loads slower than that, it's time to think about speeding up your eCommerce website because speed is very important!
The question is – how does a slow page affect your business?
1. Bad User Experience.
Doing eCommerce, you have a few seconds to catch a potential customer's attention and make them your customer with your online sales platform. As slow service in a brick-and-mortar store, a slow loading page can give your customers a bad experience and leads to bad reviews and losing customers.
According to some studies, every few seconds of delay can result in:
There is a fact that 47% of consumers expect a web page to load in 2 seconds or less. So from the customers' point of view, the critical point here is if you are faster, you've won at the start line!
2. Losing sales.
Just think about yourself loading several websites at the same time, there is no doubt that you will see the first site which is fully-loaded first to find what you need. It means that if your site loads slower than your opponents', you may lose customers and sales due to it!
Let's see how a slow loading website affects your business by some particular numbers. It is not too hard to know that around 18% of shoppers abandoned the cart if the page loads too slowly (Tammy Evert, "Case Study: Understanding the Impact of Slow Load Times on Shopping Cart Abandonment"). For instance, you are so excited to see and buy the newest model sneakers but the page keeps loading and loading, will you think about jumping into another link?
In 2009, a study by Forrester Research found that online shoppers expected pages to load in two seconds or fewer — and at three seconds, a large share abandons the site (Steve Lohr, "For Impatient Web Users, an Eye Blink Is Just Too Long to Wait").
In a more practical aspect, if your e-commerce site is making $100,000 per day, a 1-second page delay could potentially cost you $2.5 million in lost sales every year (Sean Work, former Director of Marketing at Kissmetrics, "How Loading Time Affects Your Bottom Line").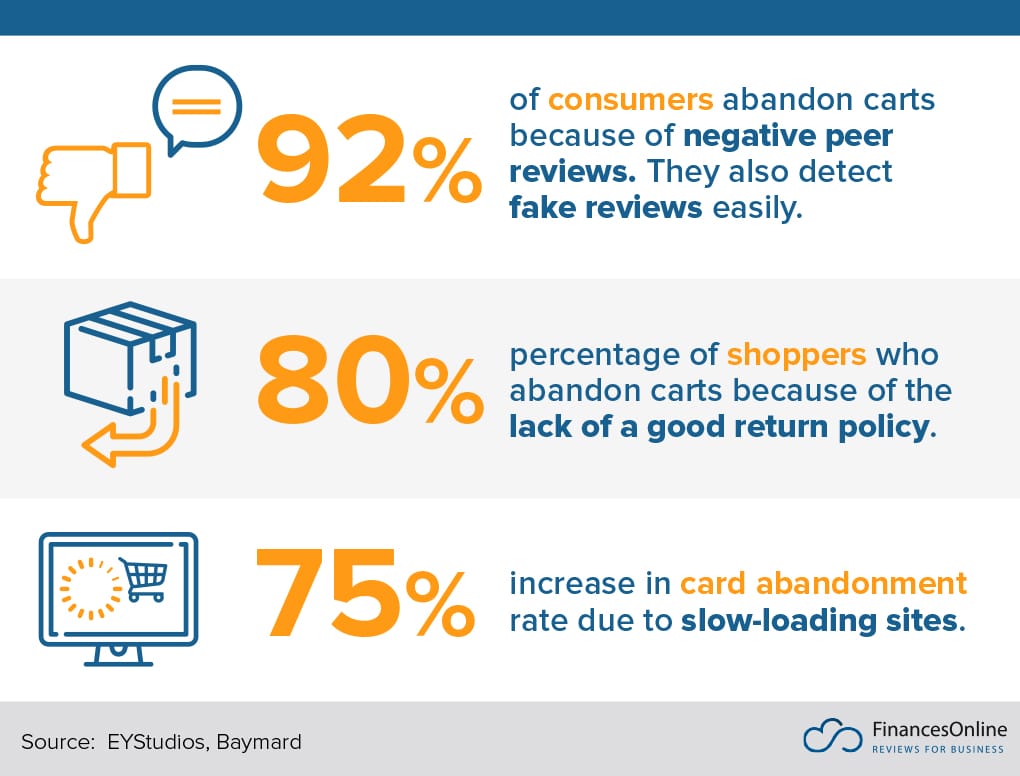 3. Slower page, lower rank.
Google might crawl your site slower if you have a very slow site (reported by Hobo_web). If your page doesn't provide all of the necessary information quickly enough for a Search Engine to understand it, it may not rank well on SERPs (Search Engine Results Pages). Because content that takes too long to load can frustrate readers, this means that slow speeds can create a negative User Experience. Since Google aims to make the Internet as accessible as possible, slow sites don't tend to rank well (Krisa Grace Morris, "7 Reasons Why Your Content Fails to Rank"). And that properly is another reason which makes you lose sales because most of the Internet Users, if not all, would like to check links on top of the SERPs first rather than the others below. '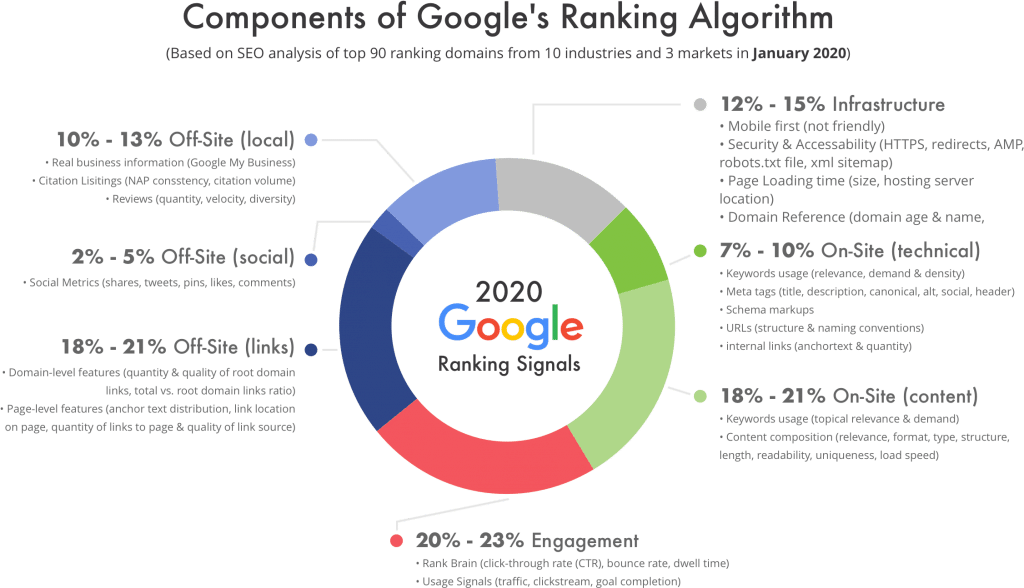 4. Less loyal customers.
A slow-loading page does not only affect the drawing of new customers to your business but also reduces your chance to keep your customers sticking with your brand. In the case study written by Tammy Evert on Radware:
A 79% reduction in the number of customers that make repeat purchases for a few seconds delay on a website.
46% of online shoppers cite checkout speed as the number one factor that determines whether or not they will return to a site.
Another report shows that:
79% of online shoppers who experience a dissatisfying visit are less likely to buy from that site again.
64% percent would simply purchase from another online store after a dissatisfying visit on a website.
52% of online shoppers stated that quick page loading is important to their site loyalty.
5. Less traffic.
Talking about the traffic of a website, we care about:
Total visits;
Pages per visit;
Average visit duration;
Bounce rate.
And if your website takes more than a few seconds to load, all the above indexes are definitely affected in a negative way. Let's see the following infographic by Daniel An, Google to see why loading speed is so important to your site traffic.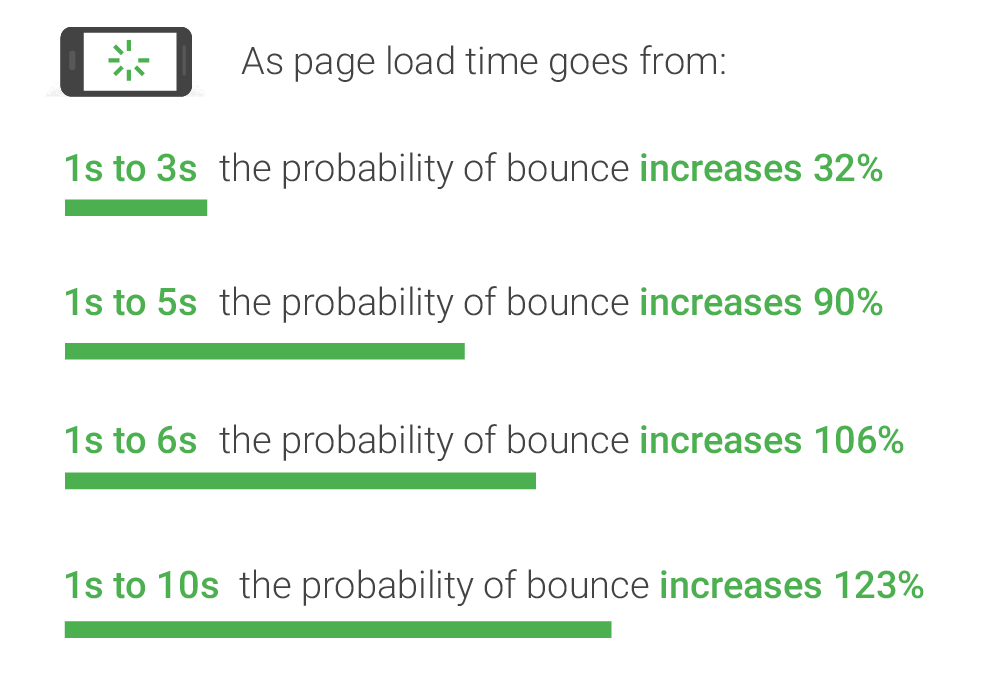 Does speeding up your website really matter?
It is a big YES, just take a look at these findings from Google, Pingdom and Doubleclick reported by Hobo UK SEO Services.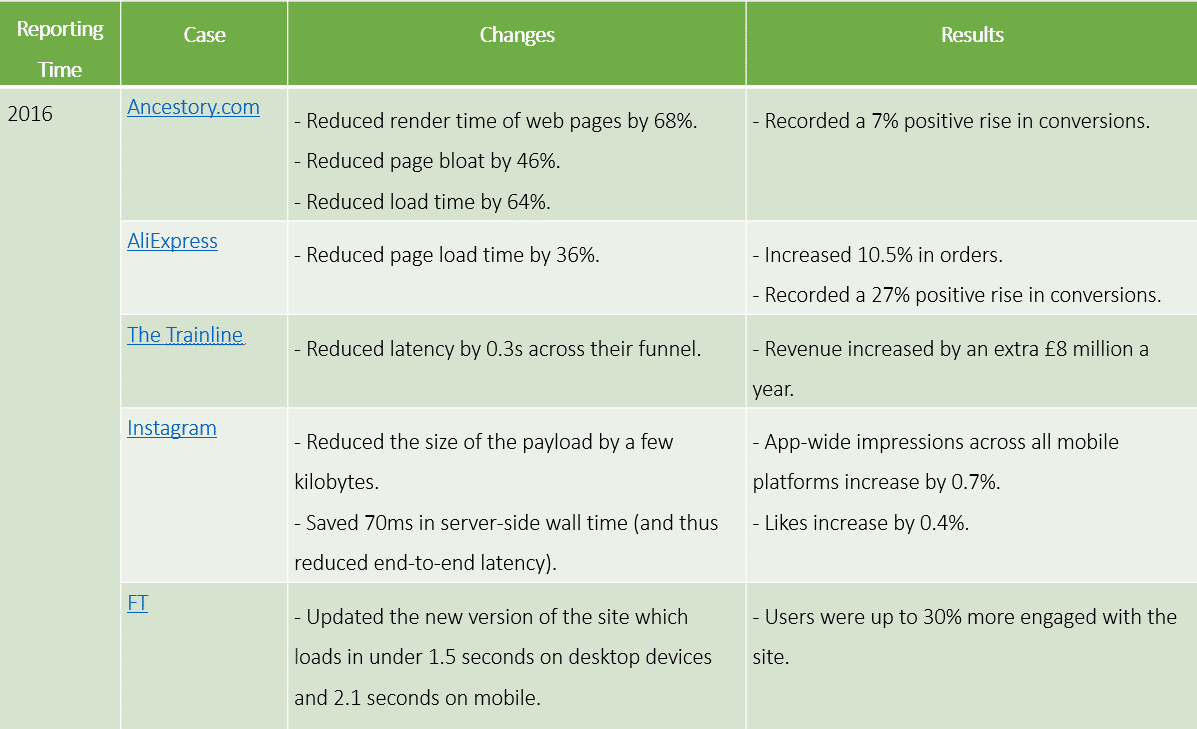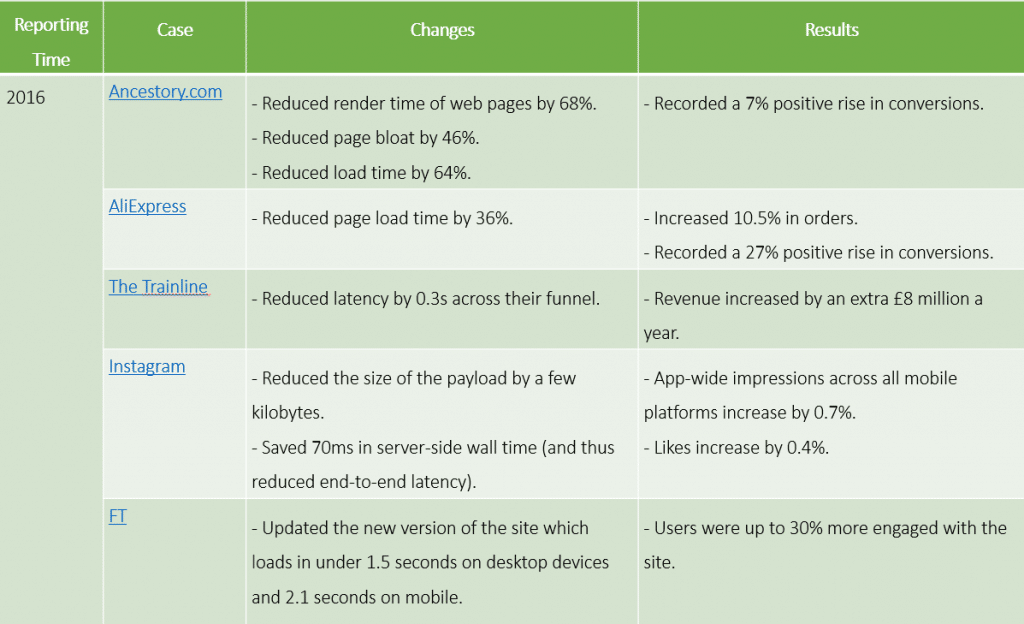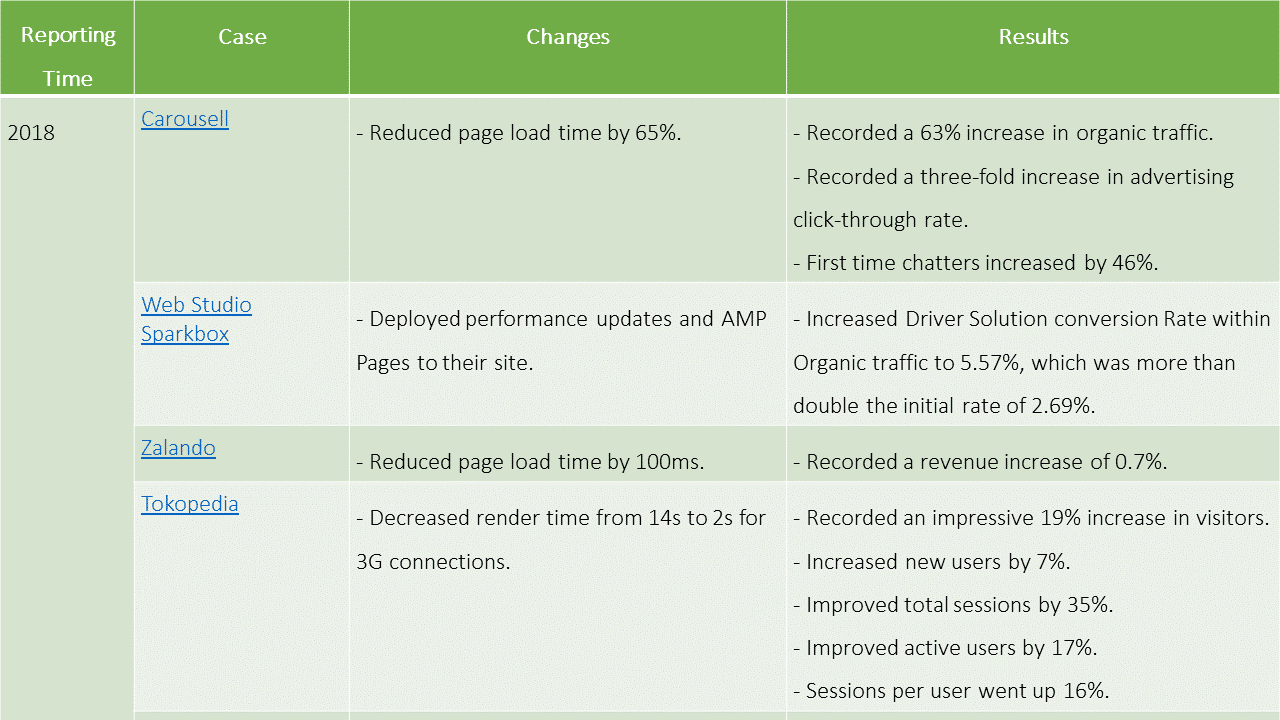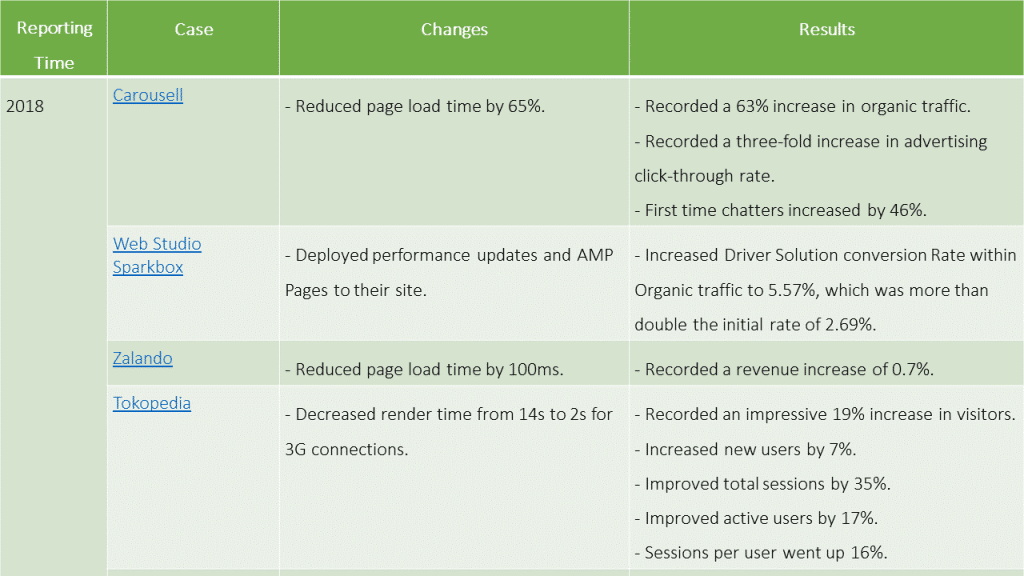 In conclusion, when it comes to online business, time is money! A slow website will not only decrease your sales, your customer experience but also make your business less competitive. And now you have been aware of it, but how should you do and where should you start? If you are using Magento 2 for your eCommerce website, check out our post The right approach to speed up your Magento Website and let's get started! If not, contact us and find the support you need.