In recent years, the Point of sale (POS) system is considered one of the technological leaps and bounds which has been helping millions of businesses handle management activities effectively. Along with the improvement of technology, the POS system is improved to be mobile and optimize customer convenience. Compared with the Legacy POS (traditional POS system), the cloud-based POS (modern system) has many differences and a range of superior features.
As a seller as a business owner, when choosing the optimal POS software for your business, you will have questions surrounding what these two POS systems are. Because investing in a POS system is really expensive, so you need to do research carefully before making a consideration.
To help you evaluate the difference between legacy POS vs cloud-based POS,  please read this full article!
Overview
Before we delve into the differences between traditional POS systems and modern POS systems, lets look back at three important development milestones of the point of sale system. 
1879: The first cash register was invented.
1992: Microsoft Windows launched the first POS software, which opened the era of point of sale system. 
2002: Up to ten years later, the first cloud-based POS system was invented in the United Kingdom.

By giving information about the point of sale development, we want to state that the innovation of a modern system is essential to meet todays users demands. Based on the existing platforms, a cloud-based POS system promises to explode even more in the next few years. which is forecasted to reach $18.1 billion by 2027. (Grand View Research, 2020)
1.1 What is Legacy POS?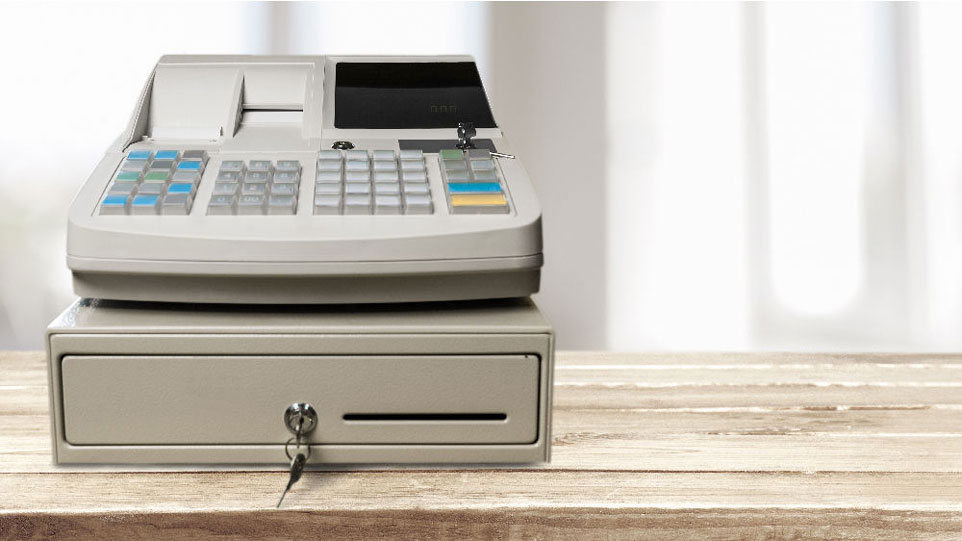 Legacy POS is also known as a traditional POS system. It was popularly used for many years before the cloud technology system was introduced. 
Legacy POS is a sales management software that contains a computer installed with the point of sale software in order to save all the information and data. All data will be stored on the local server and closed intranet system.
To make it easier for illustration, lets imagine when you have a picture on your old phone you are only allowed to see it when you open the phone. In other words, you can not move that picture to different devices or upload it on your social apps. It happens the same to the Legacy POS system, which is inconvenient in todays world when the need to exchange information and data is higher than ever. Therefore, the emergence of Cloud-based POS has changed the game of the POS market.
1.2 What is cloud-based POS?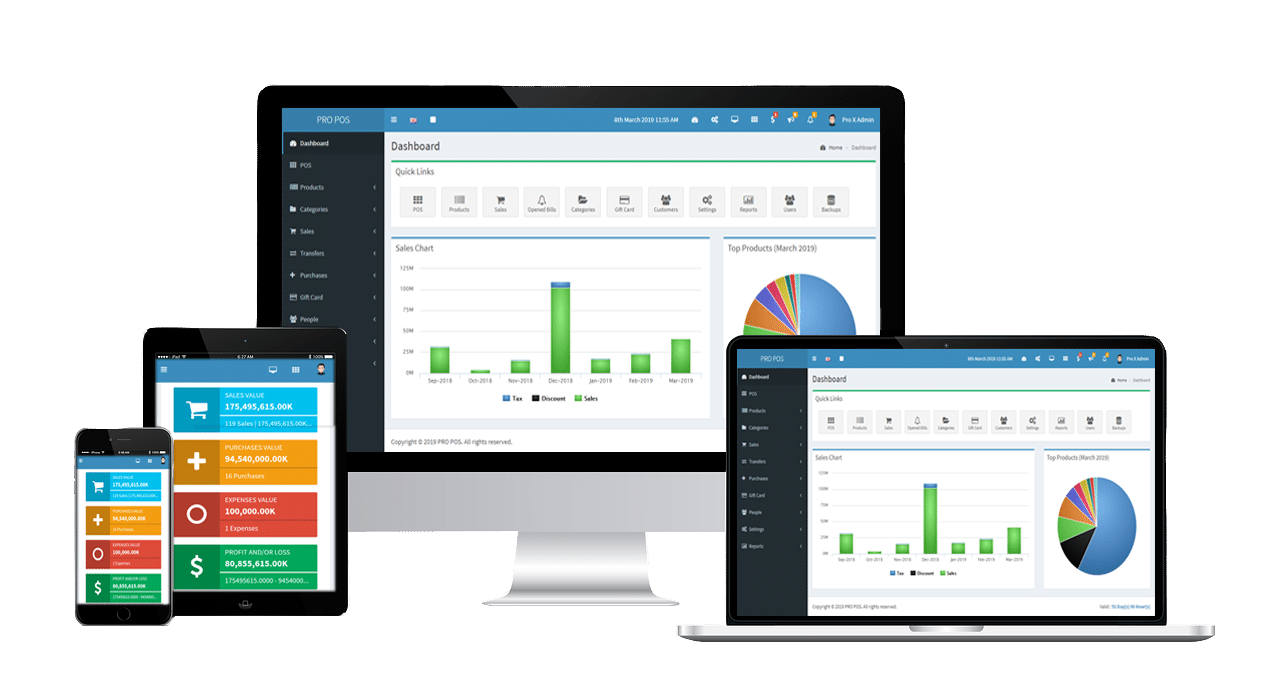 In terms of a cloud-based POS system, your data is not stored in the local server, but in a cloud via a remote server.
The modern POS is created with an interface that can link all internet-enabled devices, including tablets, smartphones, and touch screens so that users can access the POS system anytime through different web browsers.
Cloud-based POS systems are sometimes referred to as POS applications because they are often used on mobile devices. They are also known as EPOS (electronic point of sale) to reflect the ability to run on internet-connected devices. Besides, you can read this article to have a bigger picture of what is a POS system. 
After analyzing, we can see the biggest difference between a Legacy POS system and a Cloud-based system is the way data storing, and each has its pros and cons. The following part evaluates detailed information about the differences between the old and new point of sale systems. 
The comparison between Legacy POS and Cloud-based POS
Data storing is one of the main characteristics that distinguish modern POS and traditional. However, there are some variable factors that we need to consider.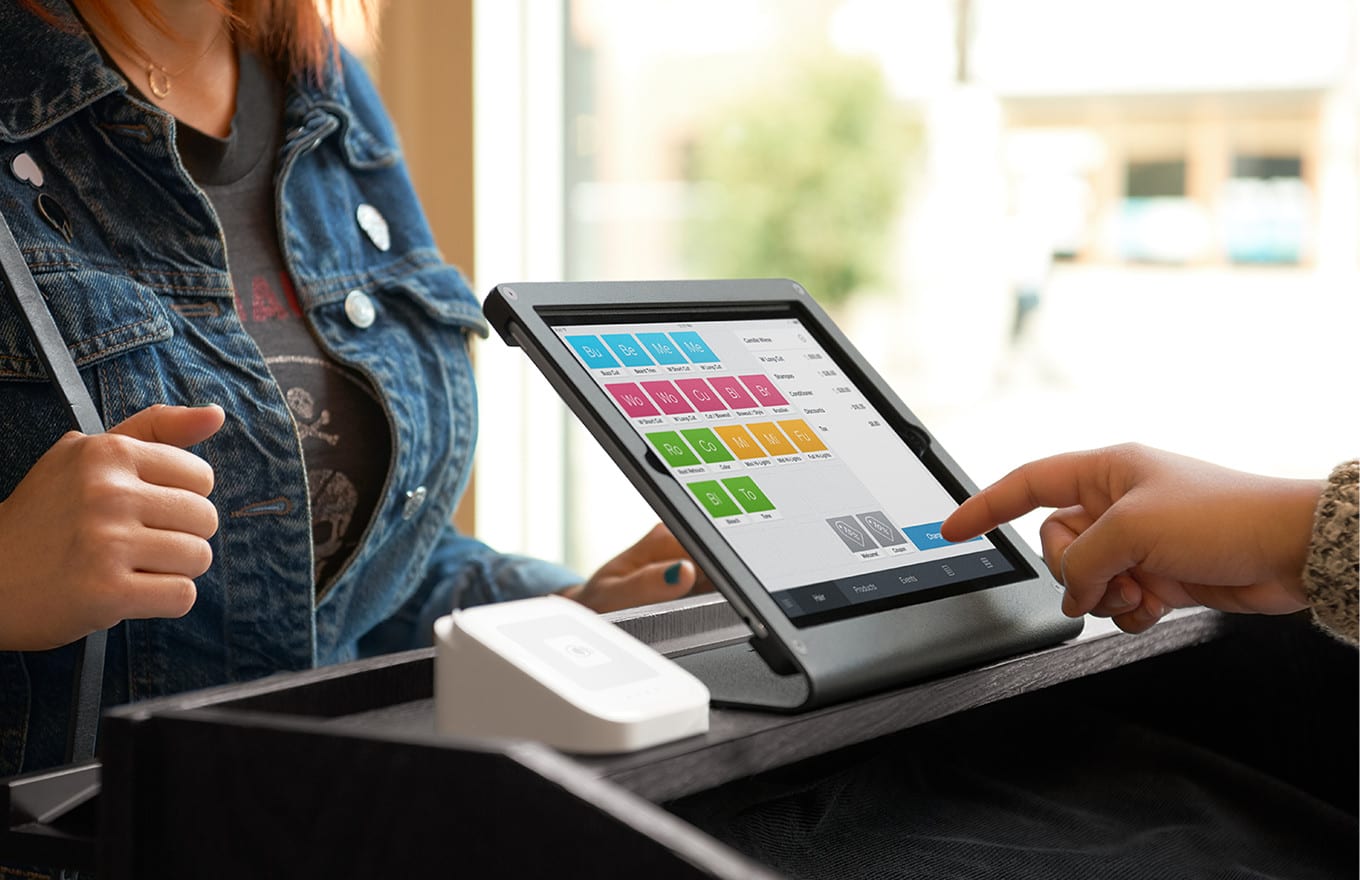 2.1 Convenience in accessing data
| | |
| --- | --- |
| Legacy POS | Cloud-based POS |
| The data can only be accessed on-site, which means that you must always be present at the store, or at the computer, point to access the system, enter new data, manage product data. products, sales, and view sales reports. | Many new POS platforms include automated data analysis and reporting so you can evaluate data from anywhere, anytime. You do not need to be at the store to check the status of the business, but you can sit at home and monitor via an internet-connected device such as a desktop computer, tablet, mobile phone or laptop. |
2.2 Cost-effective
Legacy POS 
Cloud-based POS 
When using traditional POS systems, you are often required to pay a flat upfront fee for specialized billing equipment and sales data collection software.

The upfront fee is quite high and it is not the entire cost you have to pay. Besides, the initial fee, you will have to pay an additional software maintenance fee. So when the system crashes, you will spend a lot of time and money to fix it and thereby; pending all of your business activities.
In contrast, when you use a cloud-based system, you do not have to have too high initial costs, for the installation processes are not as complicated as the traditional system. Another reason to reduce the initial cost of a Cloud-based POS system is that the software will be installed right on the computer, tablet, or smartphone you currently have.

Especially the software is also regularly updated automatically by POS providers, and maintenance costs are also committed in the monthly, or annual pricing plan. So you will not be too worried about the time and money to repair if the system malfunctions.
However, in the long run, you also need to know that the cost of a cloud-based POS system can be as expensive as a traditional POS or more because you have to maintain your system by paying monthly. monthly, annually, and pay for services incurred as the size of the business grows.
2.3 Software update speed
Legacy POS 
Cloud-based POS 
For most Legacy POS systems, when a software update or maintenance is needed, technologists have to come in on-site and program the update process. Legacy POS systems need to be updated manually which is time-consuming, so you cant do the regular update process.
With regards to EPOS systems, the POS vendor will process the updates automatically and remotely, and it proves that no software engineers will go to your store to program it manually. 
Also, you are assured that the system updated regularly in real-time and it ensures that you always have good use of all the functions right after the updating process
2.4 Efficiency of hardware devices
| | |
| --- | --- |
| Legacy POS  | Cloud-based POS  |
| The hardware devices of the Legacy POS system are often quite large, heavy, and bulky. The common size of a traditional POS display is 15 inches. These devices are difficult to move, and thats why you have to stay at the store to control the business without being able to bring everything home. | Hardware devices of modern POS are portable and all you need to do is connect your device to the internet. Through an internet connection, your system also integrates credit card readers, receipt printers, and other tools when you need them. |
2.5 Integration capabilities
Legacy POS 
Cloud-based POS 
For Legacy POS systems, they are often difficult to integrate with other software and programs. This will limit the ability to expand the system with more new features. Thus, it is difficult for you to customize the system in accordance with your business needs.
In the case of a cloud-based POS, you can integrate your point of sale system with other functional modules and software to optimize your system. Thereby, managing multiple tasks on one system
For example, a cloud-based POS system that allows you to connect with your online stores through social platforms, or e-commerce platforms.
2.6 Pros and Cons
Legacy
Cloud-based POS
Pros 
-Work well in Offline mode
-The data is controllable
-Perform better in most cases
-Having better data security 
-Able to manage remotely anytime and from anywhere
-Able to have features upgrades through third-party integration
-Software Updates frequently and  synchronization across multiple locations
-Less implement cost 
-Easier to scale up when expanding your business.
Cons 
-Not able to integrate with third parties
-Not able to have multi-store management
-Not able to manage remotely
-No insight reports
-No mobility due to bulky devices
-Pay monthly recurring fee
-Internet connection is a must 
-Facing data breaches problem
-Data can be lost due to updates and internet disruption 
3. Which POS system should you choose for your business?
After evaluating the differences, it is noticed that the advantages of a POS system running on cloud-based technology bring more benefits over the Legacy POS system and you can read more about the benefits of cloud-based POS in this blog. 
When it comes to computers or technology, Legacy is a term that refers to obsolete computers or systems which are still in existence while upgraded versions have been invented to replace them. If you are using Legacy POS systems and are starting to notice signs of deterioration, you should consider updating and installing a new system.
Cloud-based POS is currently one of the leading POS technology trends today. At present, in the US, 61% of all fast-food restaurants are using cloud-based POS systems (Pymnts, 2018). In addition, 60% of new sellers have a need to use cloud-based POS instead of the Legacy POS system (Reforming Retail, 2018).
As a result, we recommend you use a cloud-based POS system. For there are some barriers you would face when adopting a Legacy POS system. Here are some reasons that you should take notice. 
Legacy POSs operating system is obsolete, the interface is out of date, and the software is slow to seriously limit the growth of retailers because it cannot grow to meet current needs.
It specializes only in billing and information storage and is completely incapable of combining other business functions, whereas a modern POS system can integrate everything in one system and reduce the effort of the operators.
Legacy system devices and features are not compatible with new technology, so it will be difficult for you to find replacement parts if the Legacy system is faulty or damaged. These restrictions will hinder your business activities and it is not worth it at all.
4. How to choose a good Cloud-based POS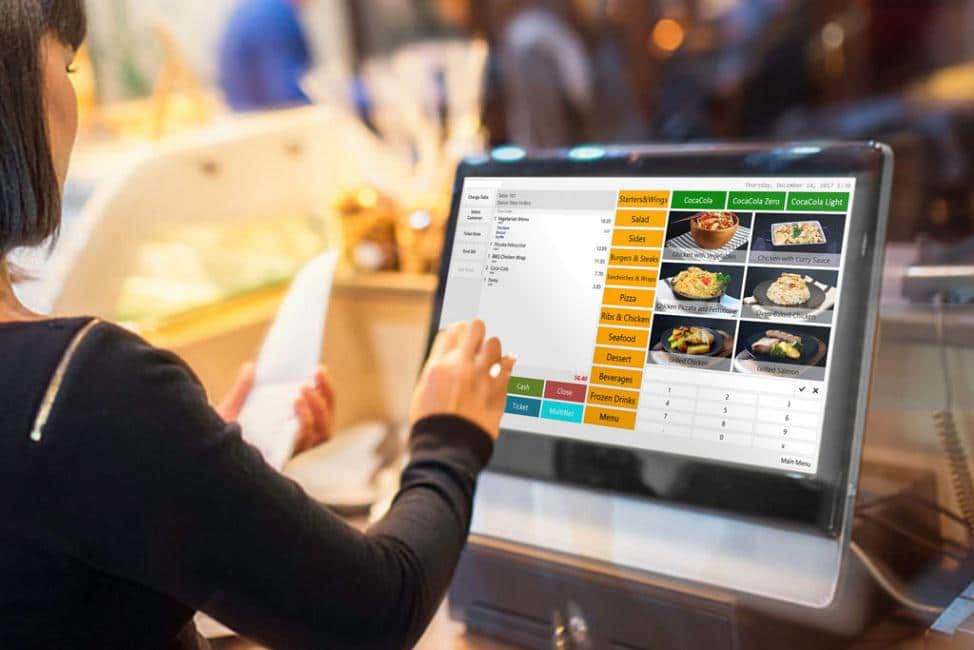 Being aware of some of the limitations of the Legacy POS system is a worthy reason for you to consider the transformation. Here are various criterias to choose a good cloud-based system.
Subjectively, you need to consider factors such as the needs of your business, what industry your business is in (F&B, fashion, retail, professional service), how many employees, what features do you need.
Objectively, you can choose a Cloud-based based on the price, the features that the provider promises to bring. In addition, you should read more reviews of used customers, read more articles comparing popular POS software on todays better to have a better understanding of the products.
Specifically, how to get the right cloud-based POS system that you need, we will see you in the next Beehexa article!
5. Some advice for Legacy POS users
5.1 How to migrate legacy systems to cloud-based systems
Many people who are using legacy POS systems feel afraid to switch to a cloud-based system for fear of wasting time and money. However, we recommend doing it, since the process will not be too complicated if you really understand what it is. 
The most important thing people consider about moving to Cloud-based systems is losing data. 
Now, you dont have to worry about that problem, because you can retain and save all your precious data for conversion to the cloud POS system. To support this process,  Tableau and PowerBI are two pieces of software that you can use to store your data. First, the data on your Legacy system will be transferred to the analysis and storage software provided by Microsoft, Power BI. After transferring your data to the software, you can move it to your Cloud-based POS immediately.
In addition, when you contact a cloud-based POS provider and explain your migration need, they will always support you at their best in the migration process. Dont worry that youre not alone in this transformation turning point.
5.2 How to go online with legacy systems
Currently, according to statistics, 52% of enterprise organizations have completely converted to cloud-based POS, 40% are planning to migrate to cloud-based POS.
The way to migrate from the old system to the new system can be suitable for small and medium enterprises because the size of the business is not too large and the functions are less interconnected. In other words, when changing one system, other systems within the enterprise will not be changed too much.
In contrast, companies with larger enterprise systems, may not like to change and completely remove the stable operating systems they are currently using for only adding eCommerce features to the operation. As a result, some e-commerce platforms already allow direct integration of your online sales platform with your existing systems.
However, there is a risk that should be warned that the online sales system may not work well and stable with the old system. Additionally, when integrating an e-commerce platform with your Legacy POS system, it may be limited in certain features and functionality that you need or your customers expect.
Another solution that you can consider if you do not want to completely replace your Legacy POS system is to use ERP (Enterprise Resource Planning) software.
You can think of ERP as an intermediary model that sits between your legacy POS system and other functional platforms and connects them together, including a common database, providing a single set of data. synchronized data to optimize your processes and speed up business interactions. For example, when order is recorded on your eCommerce platform, it goes to your ERP system, and automatically enters your Legacy POS system, so you dont need to do it. manual operations
Installing an ERP system can be expensive and time-consuming. But it is also an effective solution worth considering and improving your Legacy POS system. But you do not need to worry too much, because you will find a reliable support unit in this field like Beehexa, you can send us questions and requests here.
6. Final Words
Through this article, we hope to help you answer some of the questions about the old and new POS systems. Each has its own advantages and disadvantages; therefore, you must consider and choose the one that offers superior benefits toward the other one.
If you have any questions regarding POS integration, do not hesitate to contact us. Beehexa is an expert with extensive experience in helping businesses solve integration problems.