Shopify and Instagram
About Shopify
Shopify is the all-in-one commerce platform to start, run, and grow a business. According to Shopify, their platform powers over 1,700,000 businesses worldwide.
Shopify's total revenues worldwide grew from 200 million U.S dollars in 2015 to more than 2.9 billion U.S dollars in 2020. It can be said that Shopify is one of the leading e-commerce platforms in the world today.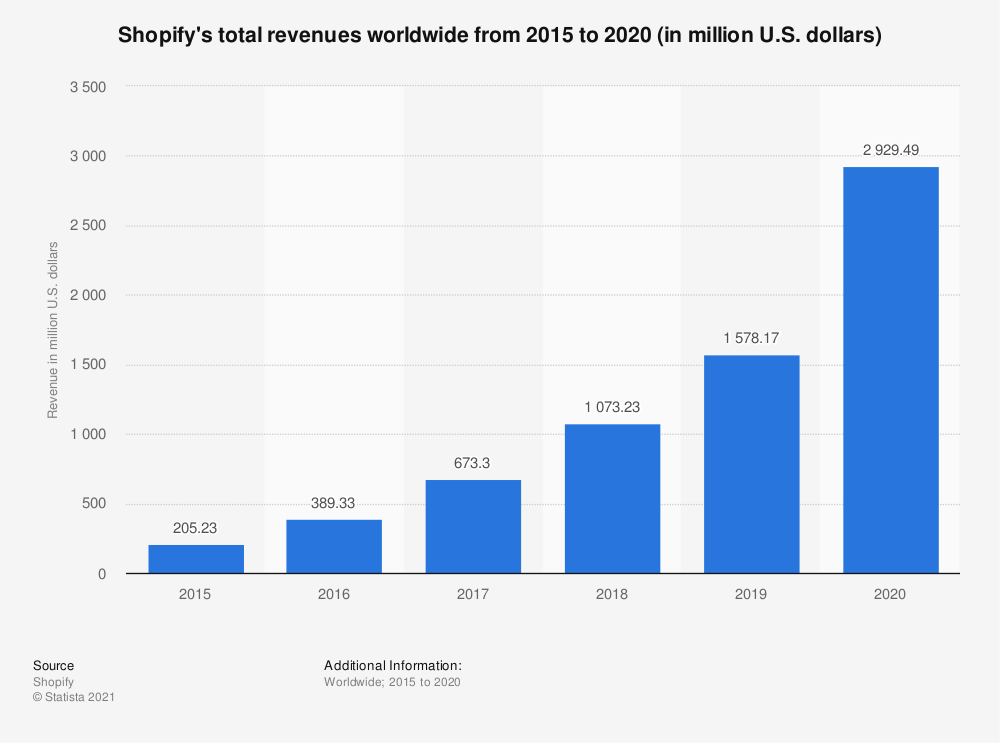 About Instagram
Instagram is a free social networking platform with more than 1,000,000,000 users. According to a forecast from Statista, this number will continue to increase in the near future.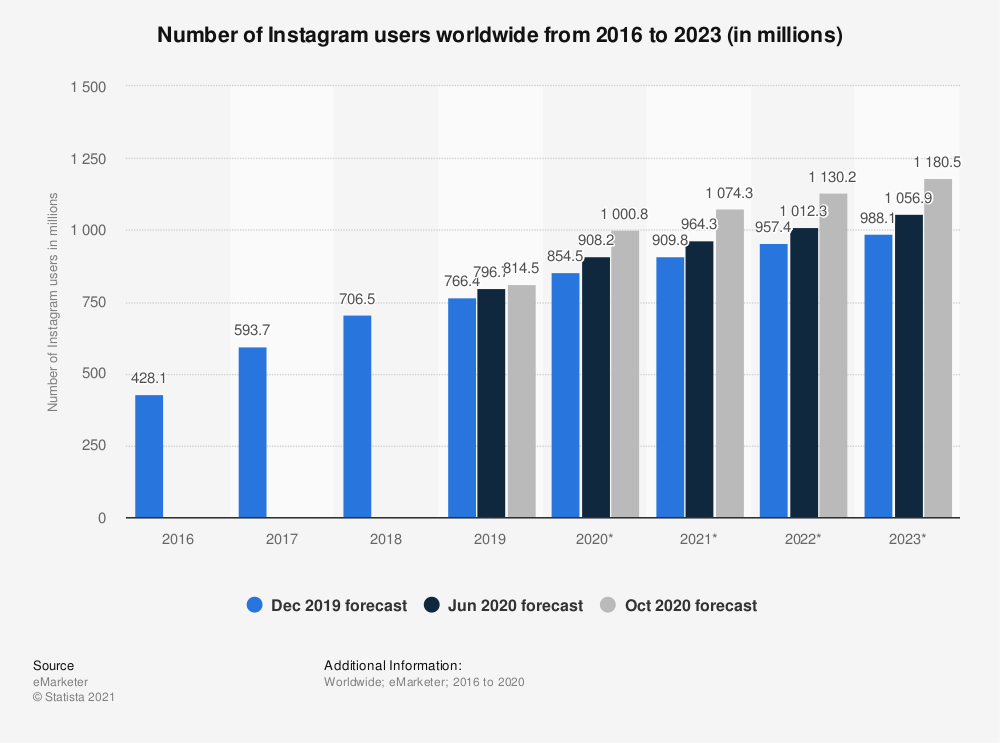 You can see the remarkable growth in the number of Instagram users between 2016 and 2021, and forecast to 2023. The number of members joining this social network has grown from more than 400 million accounts up to billions of accounts.
Instagram Shop is a group of Instagram features that allow people to make purchases through your photos and videos, no matter where they are in the app. According to Instagram, every month, 130 million Instagram accounts click on a shopping post to learn more about products. Every day, 500 million accounts access Instagram Stories. 36% of Instagrammers say they enjoy shopping and consider it a hobby.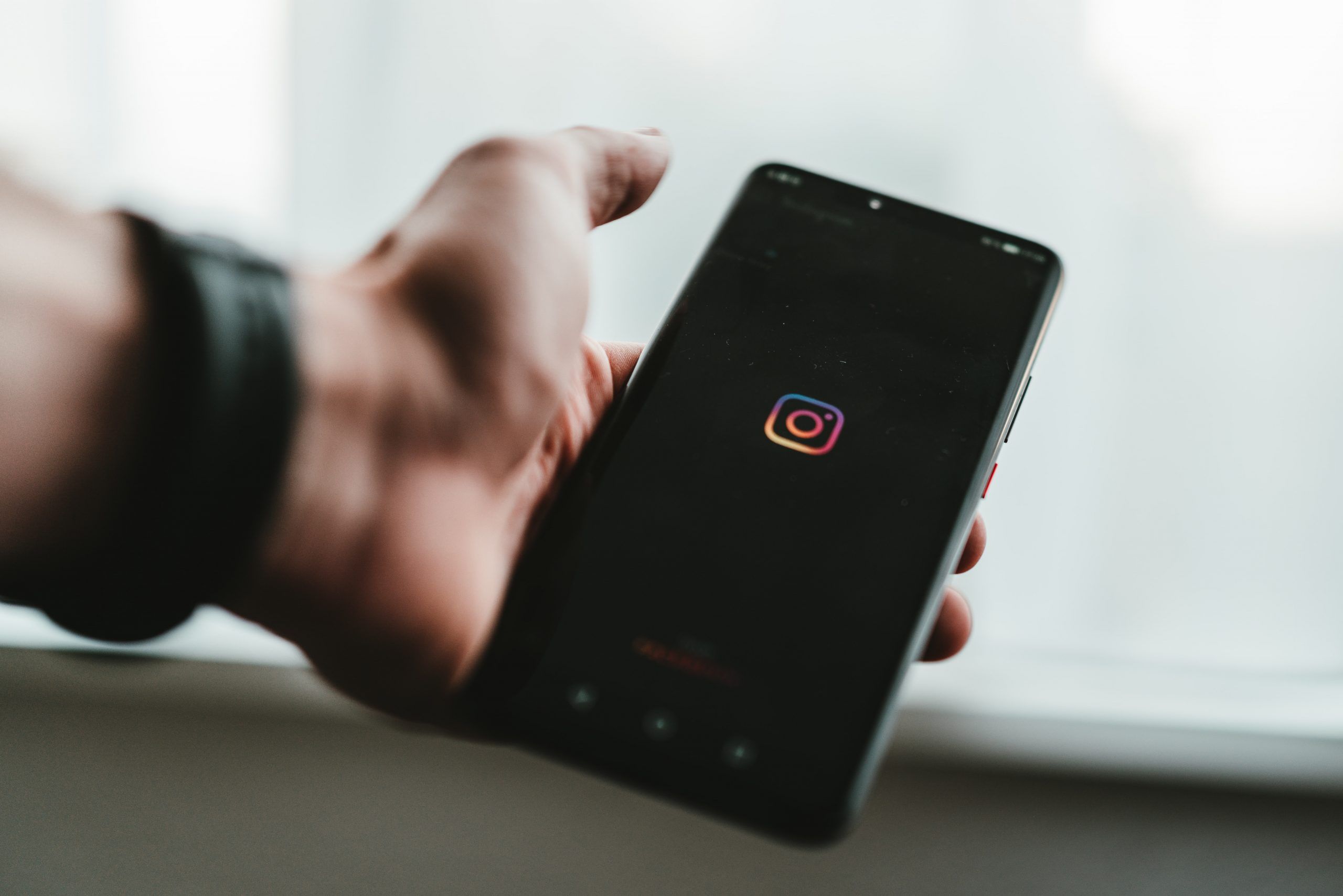 It can be seen that Instagram is currently a potential market for business because of its number of users with similar shopping behavior. Without a doubt, Instagram is a huge opportunity for store owners to exploit based on how it works.
Leading social networking platform and leading e-commerce platform. Start combining them by connecting Shopify to Instagram to boost your sales. Why not?
Why do you need to connect Shopify to Instagram?
The change in buying behavior of the new generation
Millennials and Gen Z are the two dominant and influential generations in the market at the moment. Their shopping behavior is more variable and unpredictable than before, especially Gen Z. Recently, there are a lot of studies aimed at this target group. Gen Z is the generation that will dominate the market in the next few years and getting to know them is the only way store owners can continue to grow their business.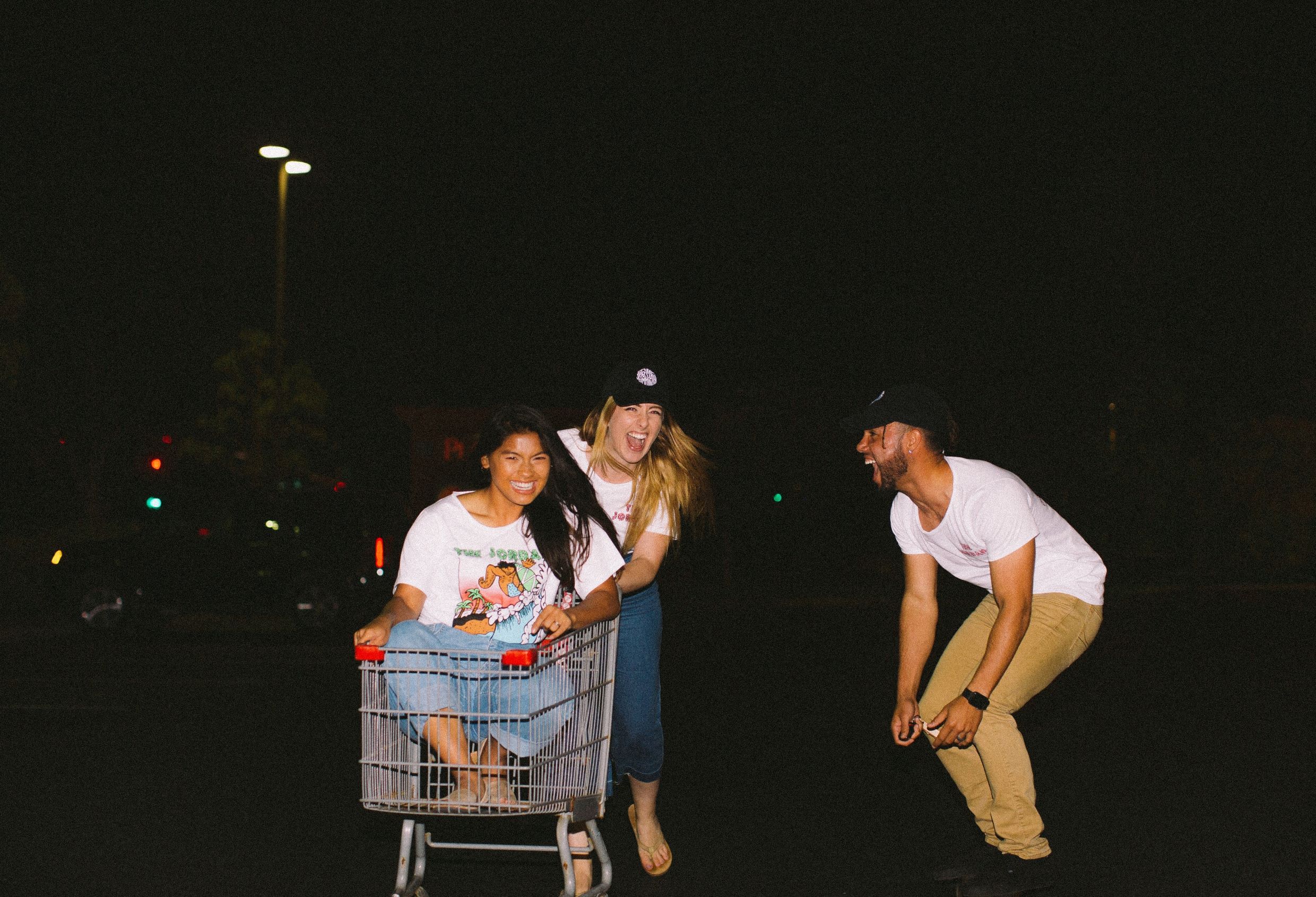 Some things that we can describe Gen Z:
They were born and raised in the age of technology. Thus, their lives and shopping behavior are closely tied to technology.
They love to explore, are willing to experiment and pursue different things.
They have cheap, free tools and use them wisely.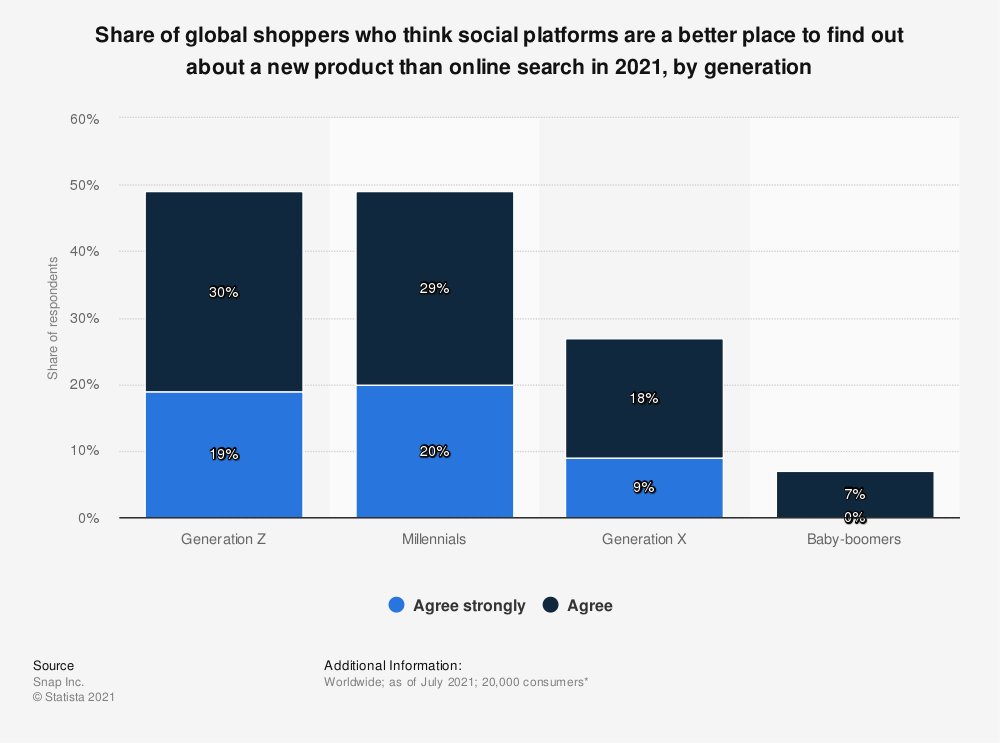 Share of global shoppers who think social platforms are a better place to find out about a new product than online search in 2021, by generation, Gen Z and Millennials are the generations that have the highest agreement with this view. With those changes, store owners need to take measures to meet the shopping needs of new generation customers through the Shopify Instagram sales channel. Instagram Shop can make things simpler on mobile devices.
Optimize customer experience
Since 2012 when Instagram began to be acquired by Facebook and continued to develop this social networking platform as an extension of its arm, users have witnessed positive changes coming from Instagram. Not just an ordinary photo-sharing platform, Instagram is constantly being improved, adding interesting features to meet the needs of users.
Here, each user will be a content creator on his or her own free personal account. Indeed, they can edit, post pictures on their wall, share quick moments through Instagram Stories, create short videos with Reels, and much more, with the features Instagram has to offer.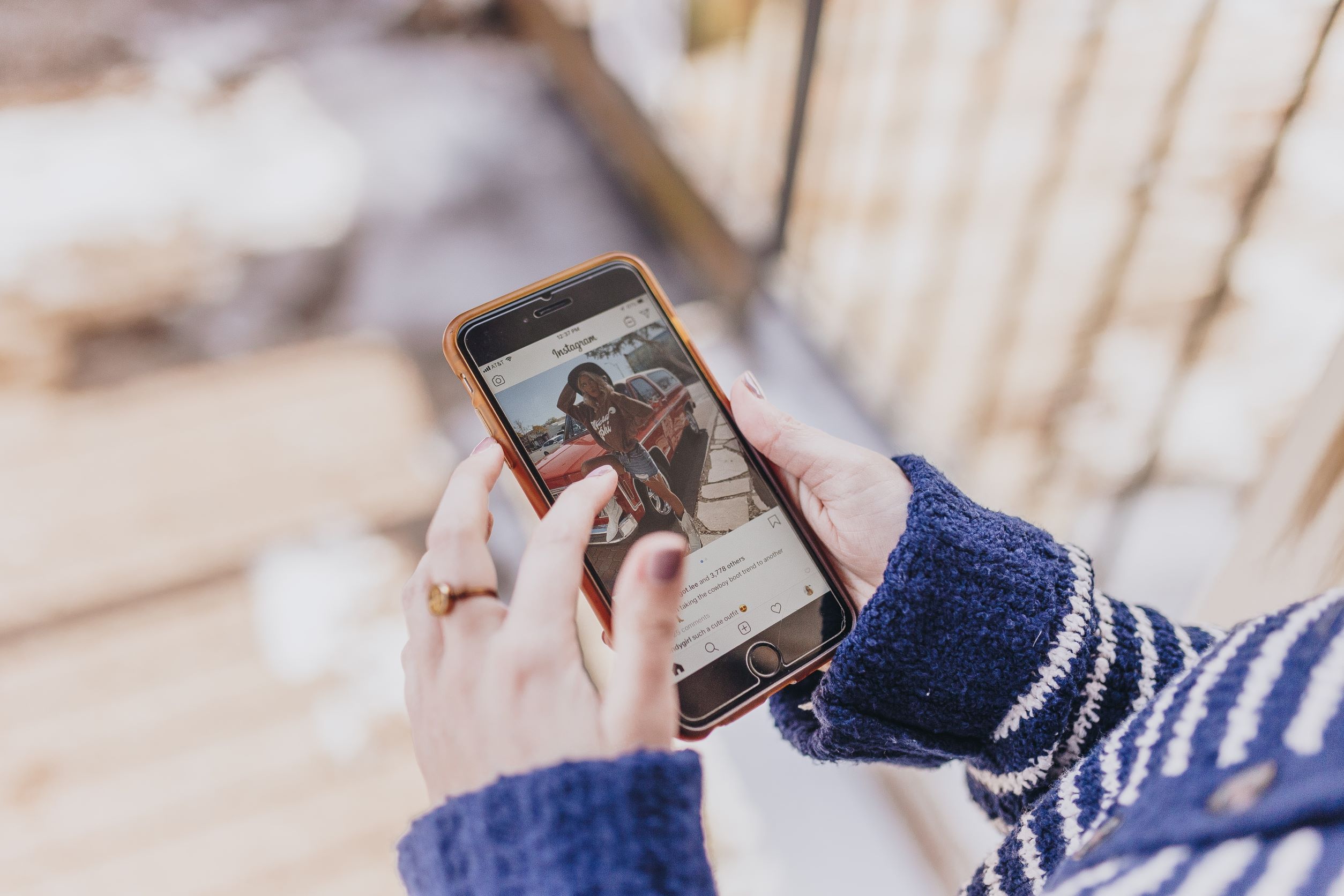 In their shopping process, Instagram users will be satisfied and have a better experience with the Shopify Instagram integration that the store owner has built. This also increases the professionalism of the brand in the minds of customers when your store appears everywhere that users are likely to search. Moreover, the appearance of the brand must be prepared, thoughtful, and meet the needs of buyers to the maximum extent allowed.
Increase conversion rate, generate revenue for your store
Instagram Shopify integration increases the conversion rate to your store during your customers' day-to-day activity. This process will boost the ability to purchase and generate revenue for the business.
Then, how to add Instagram to Shopify, or how to connect Shopify to Instagram?
How to sell Shopify products on Instagram
Step 1: Create a Facebook Business Account and connect it your Facebook Page
Go to Facebook Business Manager page, select Create Account
Fill in your store information and click Submit
Confirm your email to start accessing Facebook Business Manager
Go to the Accounts, select Pages tab
Select Add Page to link your Facebook Page
Step 2: Set up a Facebook Sales Channel on Shopify
Go to your Shopify dashboard, select the + icon next to the Sales Channels tab
Choose Facebook to link Shopify and Facebook Shop before starting selling on Instagram
After agreeing to the terms and connecting Facebook – Shopify, select Finish setup
Setup has been completed
Step 3: Create your Instagram Business Account and connect it with Facebook
Step 4: Connect your Instagram Business Page with Facebook Business Manager
Visit Facebook Business Manager page, Accounts tab
Select Instagram accounts
Select Add and Connect Your Instagram Account with Facebook Business Manager
Step 5: Set up an Instagram Sales Channel on Shopify
Click on Facebook store that you set up on your Shopify earlier
Choose Start setup, Connect to start setting up your Shopify – Instagram store
Select Request approval to complete.
It will take a few days for the parties to review and approve your store. Once that's done, selling on Instagram through your Shopify Instagram integration will officially begin.
How to increase sales on Instagram channel?
Focus on content in Instagram that convert to your Shopify Stores
The best thing you can do isn't turn your Instagram shop into a second Shopify store. Having content strategies that provide more entertainment value is what draws the interest of your potential Instagram audience. You start a new sales funnel, where almost every user comes in with interesting and creative content. In fact, around 200 million users interacting with posts on Instagram every day, what do you do to get the most out of that?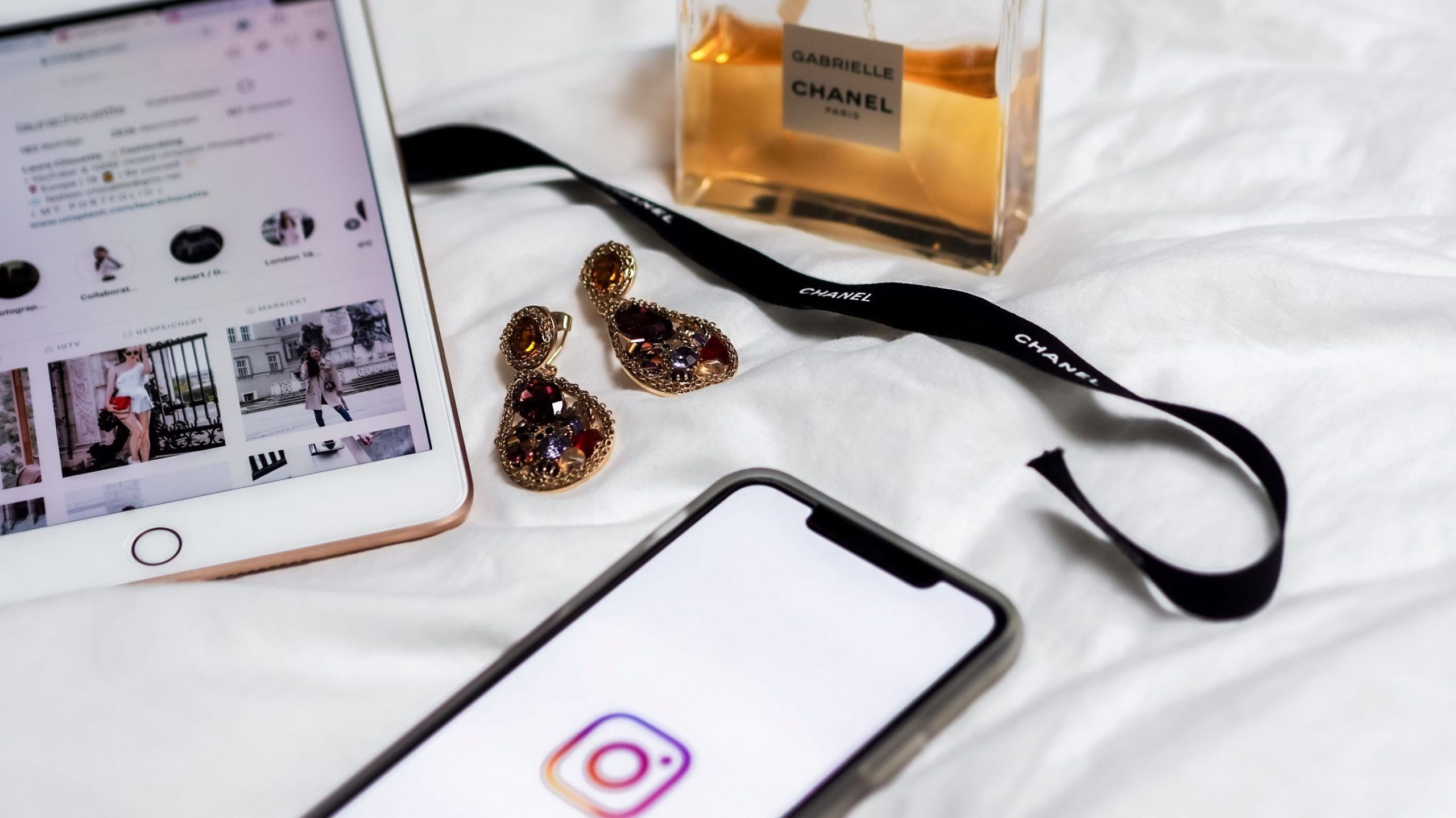 Creating and developing a brand personality that suits your target audience on Instagram is not a bad idea. As a result, your brand personality will guide the content of your posts, the language you use to communicate with your customers, the way you create, and more. Those things help you create a community of your own, and grow your business on it.
Engage with your Instagram leads via Comments, Replies and Hashtags
Increase sales on Instagram, the most basic thing is to make your target customers happy. Treat your followers well by regularly interacting with them through Comments, Replies to your posts.
You can provide your Instagram customers with a link to view detailed product information at your Shopify store in the Replies section as soon as a customer has a question. That gives them timely responses and increases the customer experience in your store.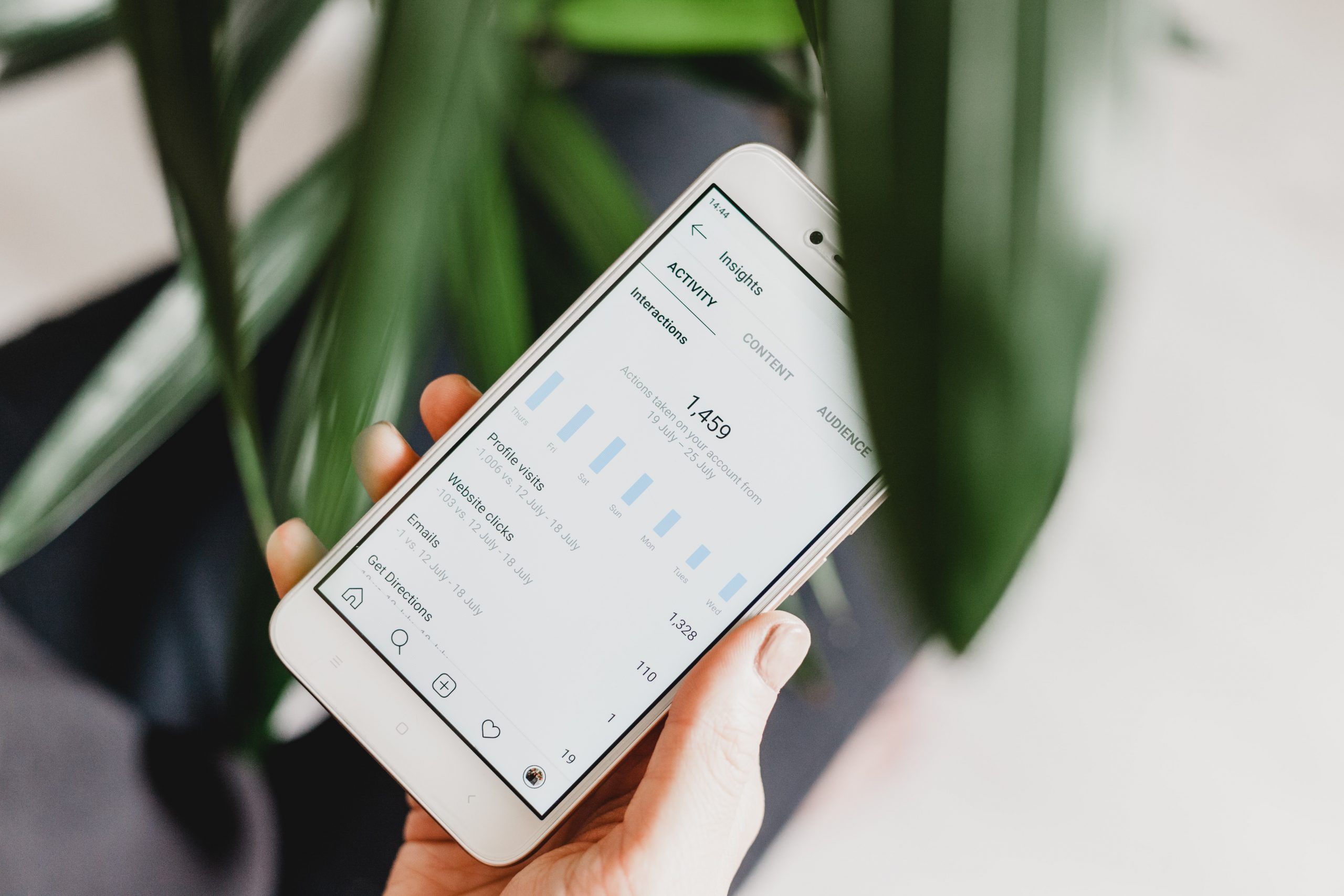 Track the Hashtags that users often use when mentioning your brand, industry, or product. Help them solve problems that you can, your brand is an expert in its own field. In addition, timely tracking of brand information that users reflect on social networks is also an important thing that every business needs to do.
Link to your Shopify store from Instagram Stories and Instagram Influencers
Since Instagram Stories launched, this feature has made the number of users access and interact on Instagram more and more. Some studies suggest that, unlike some other social networking sites, Instagram users are quite comfortable with interacting with ads from brands.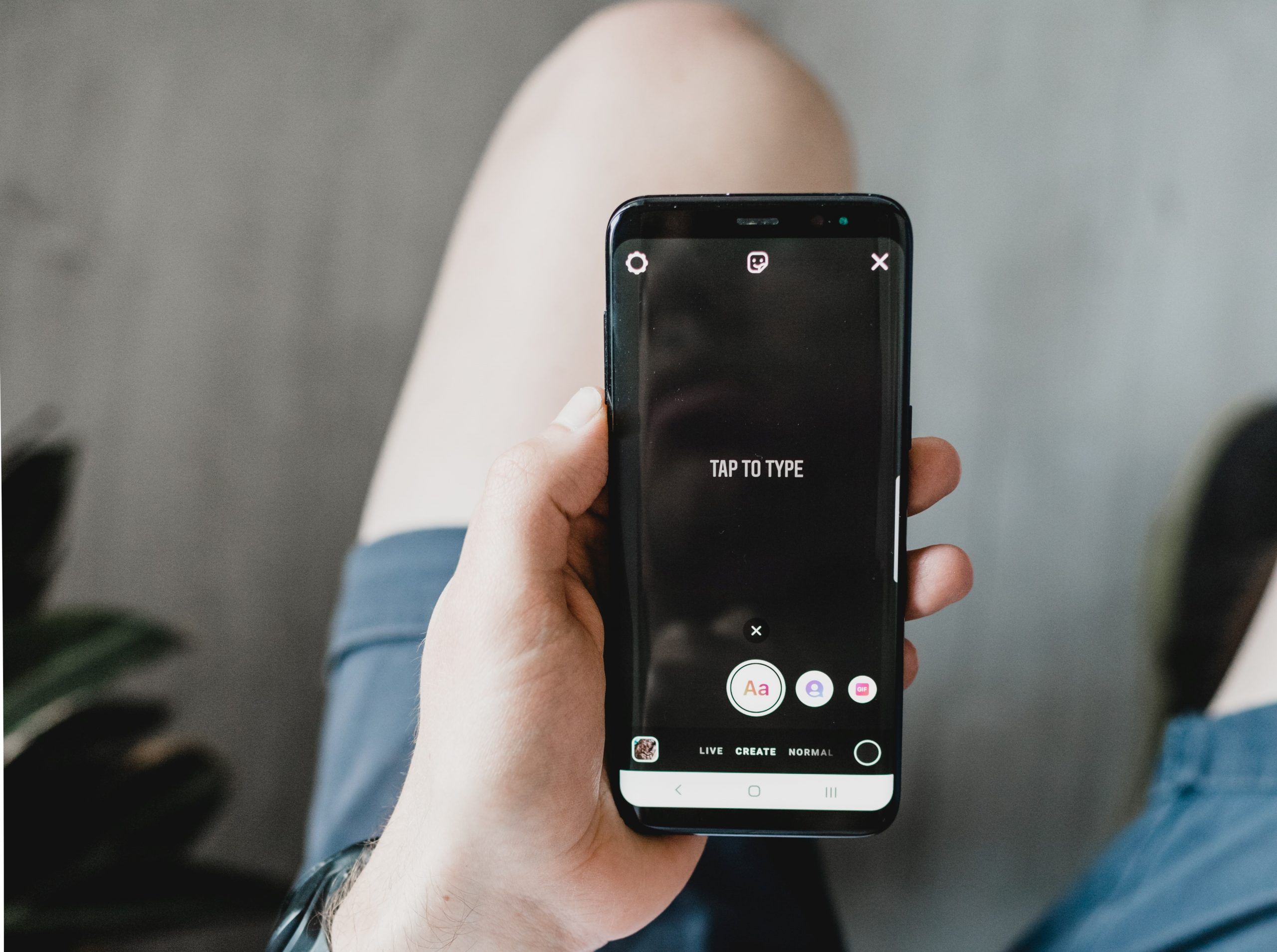 Adding a link to your Shopify store on Instagram Stories (provided your Instagram channel has 10,000 followers) will increase your customers' ability to view your store and initiate shopping.
Likewise, create coverage for your store and drive customer trust and purchase with Instagram Influencers.
Organize giveaways that provides value to your followers to promote your Shopify store
Activities that bring direct value to customers from your brand are what most of your customers love. For example, organize mini-games and give away your own creations to the luckiest players.
This is a quick way to make your product and brand known to the relationships of players participating in the Giveaway activity. At a time when every user can become a micro-influencer in their community, take the opportunity to grow your store.
Top 10 Shopify Instagram Sales Channel Apps
If you already know how to choose and install Shopify apps and connect Shopify to Instagram check out our suggestions below for the top 10 Shopify Instagram apps for your online store:
Shopify Instagram Feed Apps
How about adding grace and functionality to your website with an easy-to-use and budget-friendly tool? Sounds interesting, right? And hence we present to you Instagram Feed Widget by Tagembed. You can easily find it on the Shopify store and operate it like a pro, even if you are from a non-technical background. The app helps you to collect Instagram feeds and display them as a beautiful presentation on your website using 10+ exclusive themes. With a custom CTA "Buy Now" button, you can even make your posts shippable.

Feature:
Allows you to customize your feed and personalize it as per your style.
You can even filter out all the irrelevant and unwanted content from your feed and maintain the quality of your Shopify store.
Collects feed using Hashtags, Mentions, Handle and Tagged.
Offers Free Forever plan.
Custom CSS, analytics, and more
The app helps you pull images from @account and #hashtags to showcase them in shoppable Instagram feeds on your homepage, Instagram shop page, or the product page. Also, showcase Instagram photos on your online store in different layouts. Tag products on Instagram photos and make them shoppable anywhere on your site.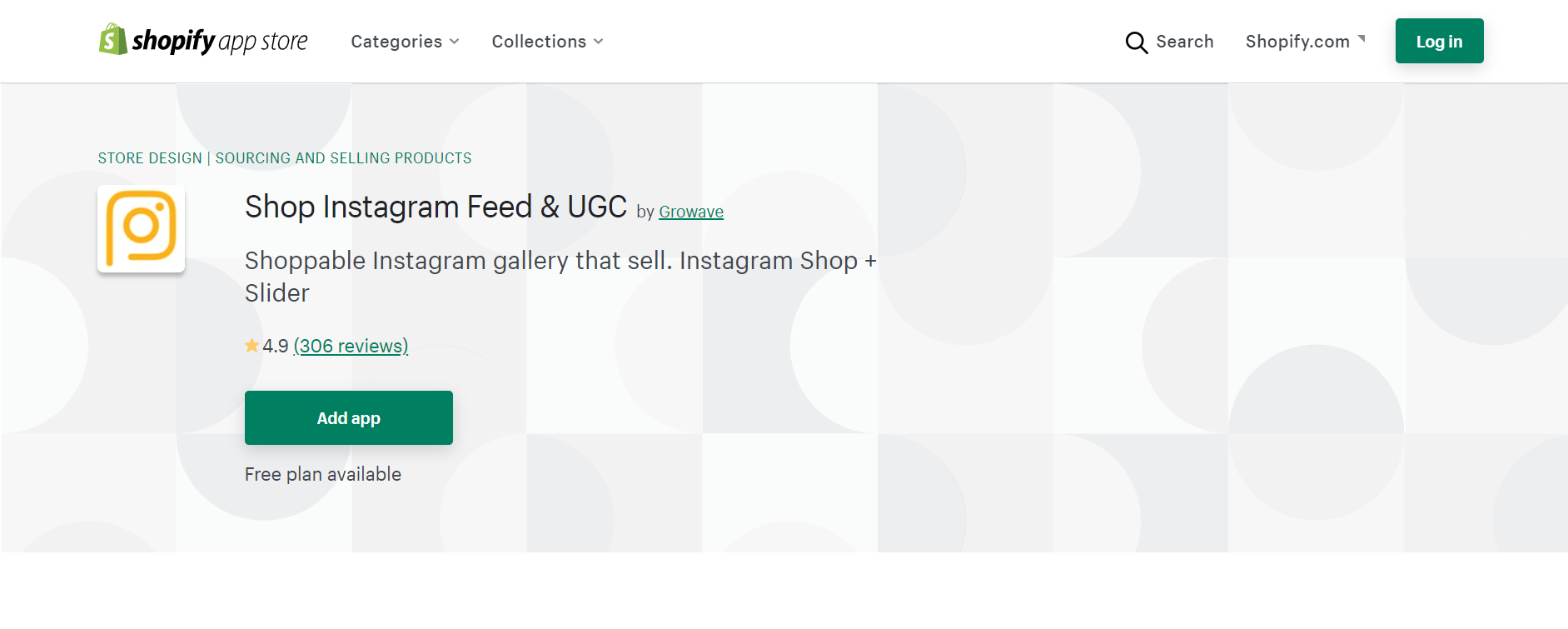 Feature:
Flexible galleries
Moderate & curate
Earn trust through UGC
To build social proof, the app displays your Instagram content on your store. Convert visitors to customers in your store. Increase the number of people who see your Instagram account from your store. Additionally, make use of your Instagram content to drive new content to your store on a regular basis.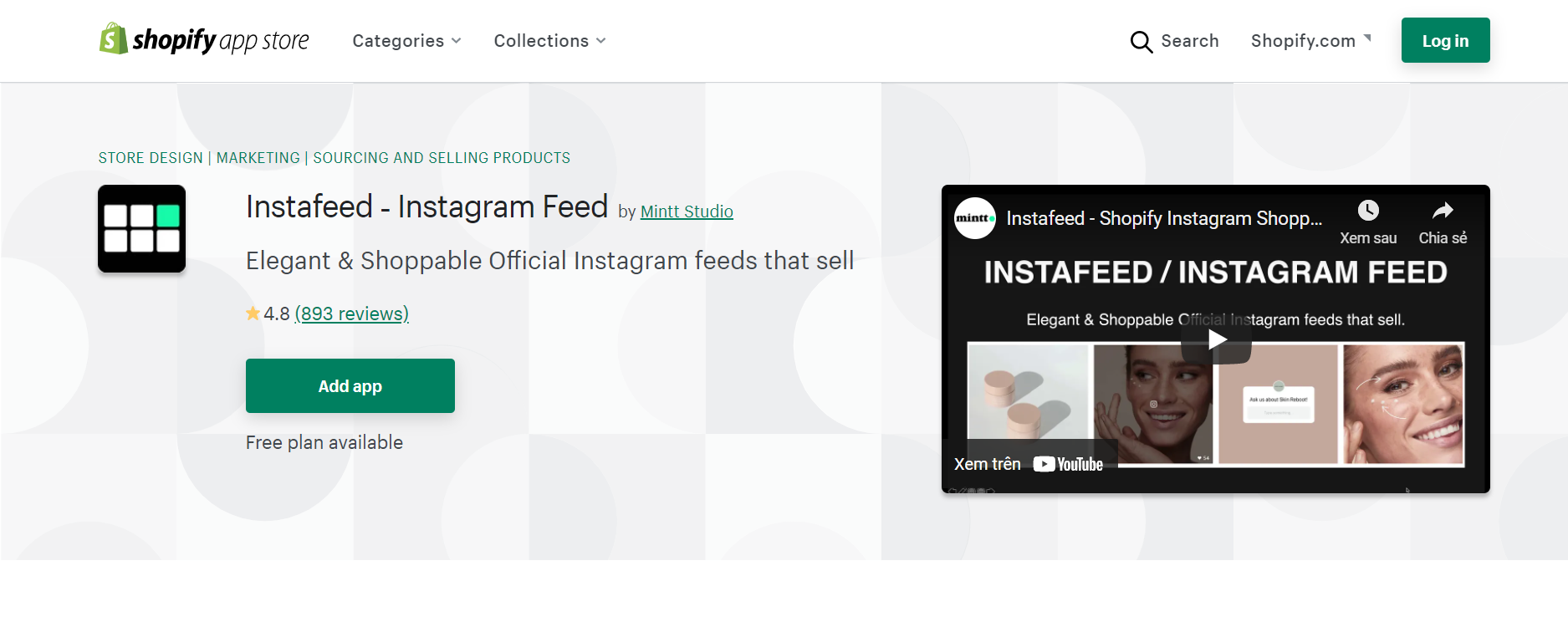 Feature:
Image and video support
Compatible with all themes and devices
Fully responsive – Posts automatically adjust to screen on desktop and mobile
Lightweight
Fully customizable
Choose from multiple preset templates to showcase your Instagram feed photos on the home page, product page, and more. Consequently, make your images stand out and attract the attention of shoppers.
The app syncs with your Instagram account in real-time to ensure the pictures displayed on your store are up-to-date. In addition, embed your Feed on any page of your site. Increase your customer engagement and sales in no time.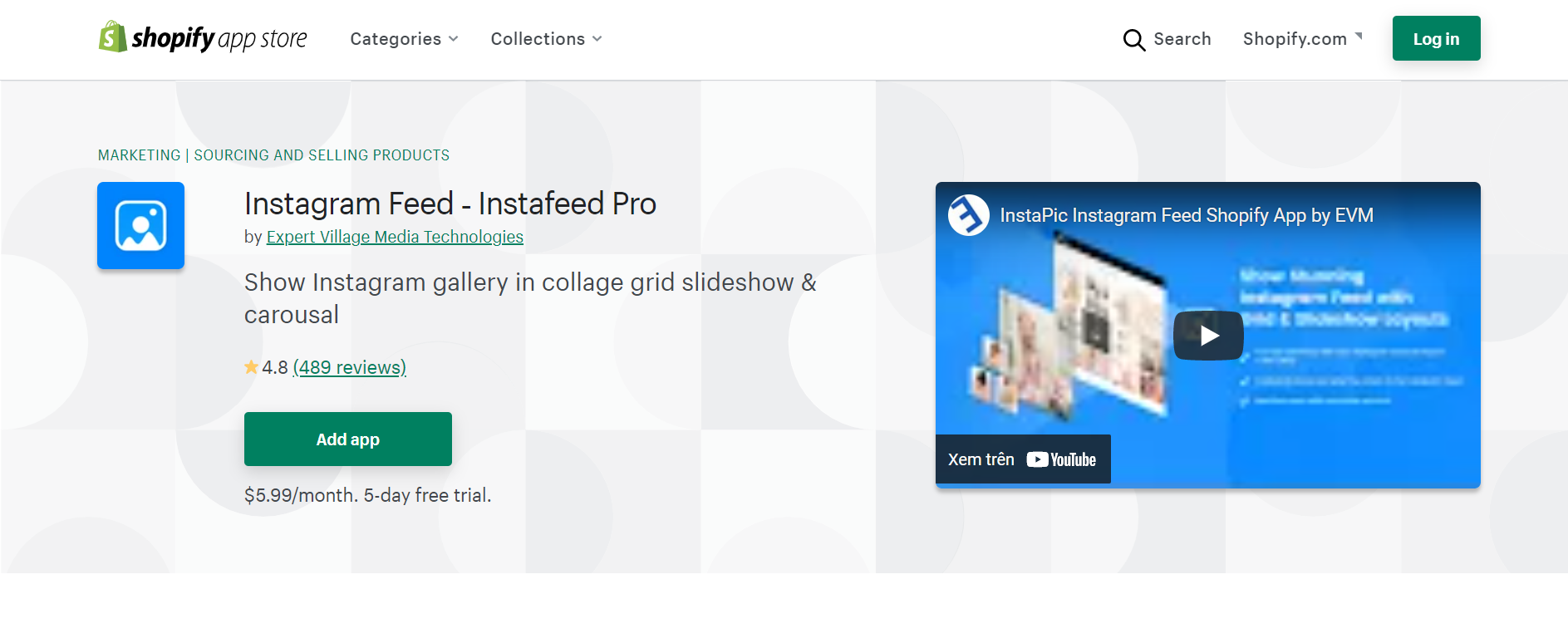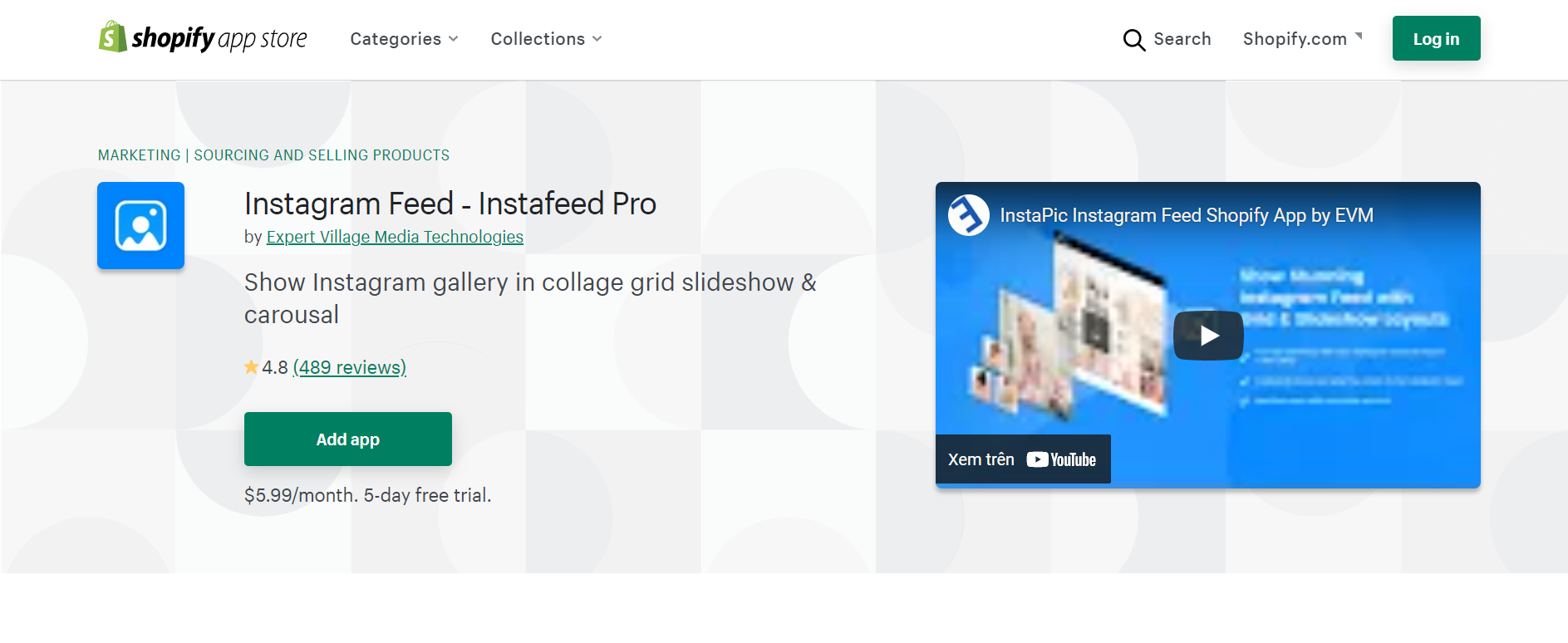 Feature:
Fully customizable
Stunning premade gallery templates
Image and video support
Show/ hide likes and comments on posts
Compatible with all themes and devices
Automatic Feed updates
Does not impact page speed
This app gives your visitors another reason to stay on your site by entertaining them with an Instagram feed while promoting your store. To make your Instagram feed Shoppable and convert visitors into paying customers, use call-to-action buttons.


Feature:
Various sources to get more exciting content
Filters to get full control over the content
Full control of sizes and proportions
Flexible interface customization
Turn your Instagram content and user-generated content into shoppable galleries for your online store, and let your customers shop directly from the posts.
Showcase connects your Shopify and Instagram accounts and lets you tag products that are featured in your Instagram posts (both images and videos).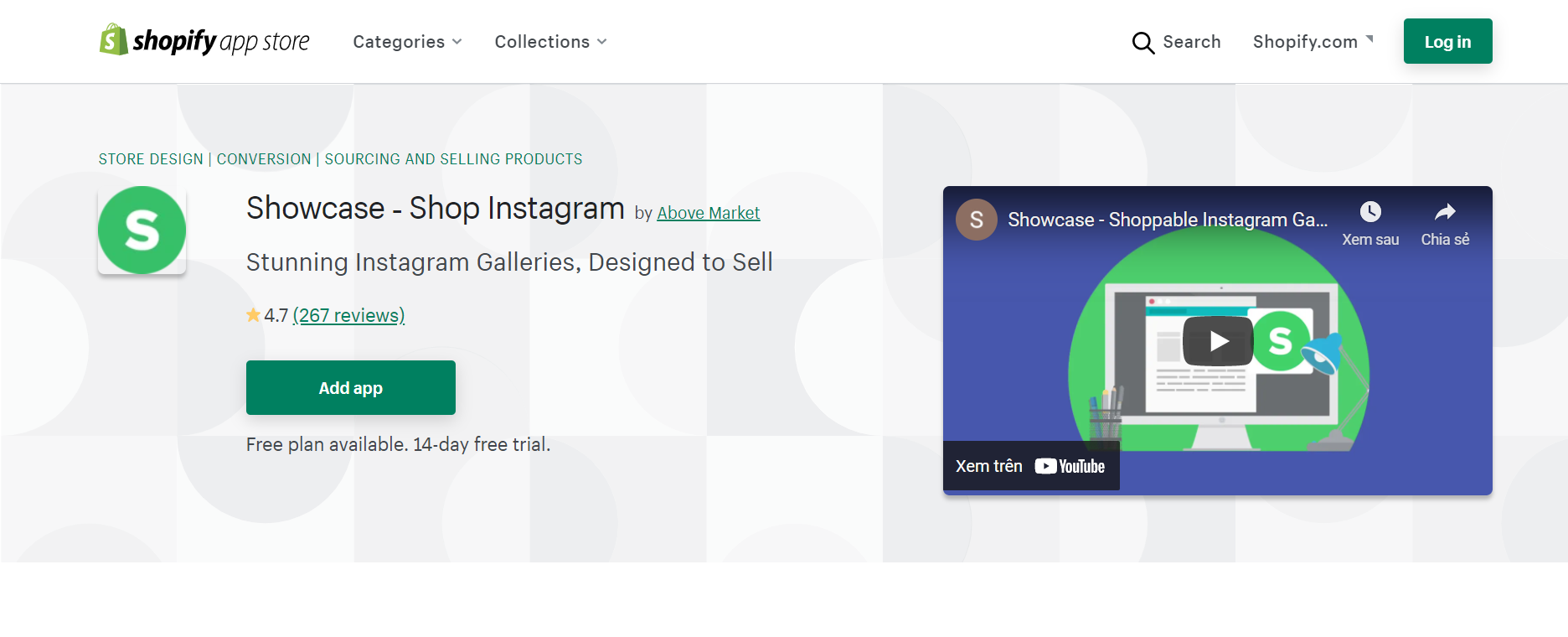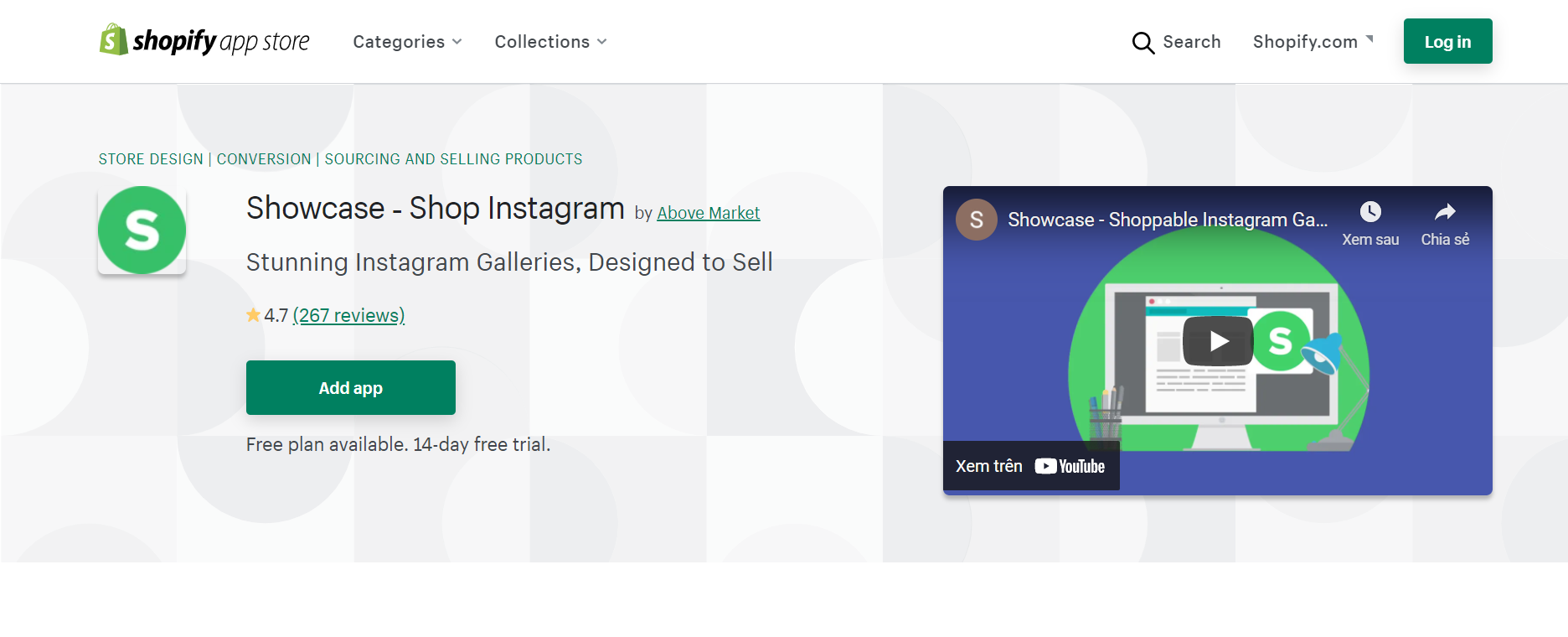 Feature:
Customizable to Match Your Brand
Curate & Moderate or Automate
Automated Analytics
Free Mobile App
Shopify Instagram Sales Apps
A Smile loyalty program gives your customers access to exclusive perks, attractive discounts, and a fun way to engage with your brand every time they log in to your store.
Upgrade your marketing apps by using loyalty data to supercharge your email marketing and subscription tools, incentivizing reviews with points, rewarding customers at the point of sale, and more.

Feature:
An eye-catching pop up rewards panel that's easy to customize
Launch your program in less than a day
Get started for free
One-click integrations with best-in-class apps
The app makes it easy for your customers to shop your Instagram posts & UGC in the most relevant spots on your site. For example, adding UGC & IG Content to Email; Display UGC & Use it Legally.

Feature:
Shoppable Instagram Galleries. Anywhere.
Shoppable UGC Galleries. Anywhere.
Collect UGC via @tags @mentions
Product Specific Insta & UGC galleries on Product Pages
Shop Instagram & UGC Galleries for Email Campaigns & Abandoned Cart
Digital Rights Management
Instagram Content & Instagram Stories Analytics
Shop Instagram galleries in your Cart & Collection Pages
This app is an online competitions platform that can help you expand and engage your audience. Due to its easy-to-use drag-and-drop interface that lets you customize any competition to fit your needs.
The app also has a native Shopify integration that allows you to install your campaign on a Shopify page or manually embed it on your pages.

Feature:
Huge List of Entry Methods
Support Over 30+ Common Email Marketing Providers
Collect Media From Entrants
Designed For Shopify
Join the smartest cross-channel advertising app for your Shopify Store and start creating AI-driven ad campaigns for your products at scale. Reach out to new customers, increase relevant traffic to your Shopify store, and increase orders.
You don't need to be an expert in advertising to do this. You also don't need to know about Google Ads, Facebook Ads, or Instagram Ads. The Artificial Intelligence-driven advertising app takes care of everything.
Feature:
Unified Advertising
AI-driven Advertising
Free Analytics
SNPT is an eCommerce suite of tools to help turn your Instagram fans & followers into buyers. Due to the fact that The SNPT platform offers easy-to-use tools for converting your social media content into Social Shopping Experiences.
Besides, Dynamic Shoppable Galleries, memorable Shop the Look Cards, and informative Product Page Galleries have incredible thumb-stopping power, increasing basket size and boosting sales by giving your customers Shopper Confidence.
Feature:
Fetch images from your Instagram feed
Tag images with your products using SNPT's plug-n-play Shopify store integration
Embed shoppable galleries and carousels directly in your store and product pages
Measure the uplift of your best looks with every sale